As you all likely know, there is currently a world pandemic happening. Earlier this week I received word that classes would be shifting to online courses for the remainder of the semester. Following that I received word that my pre-internship would not be continuing due to the cancellation of school. Because of this strange situation, I had to leave the city and head back to Carlyle with very little notice. Unfortunately, I was unable to return to my apartment to grab my cross stitch supplies, and because we are a small town, no one carries those particular craft supplies.
Because of this unique scenario, many people have a LOT of time on their hands. They may be looking for a creative outlet to help them cope with the stress and anxiety of the situation, or simply be looking for a hobby to take up. I decided to do something a little different this week. I have created a resource package for anyone who is looking to start cross stitching. These are some of the best resources I have found for beginners and if you are interested in taking up cross stitch, I hope this encourages you to start!
Articles
This is a great introduction to cross stitch that explains what it is and the different types of cross stitch.
The Top 6 Things Needed for Cross Stitch
This article outlines everything you need to get started with cross stitching. Once you have all of your supplies, you are ready to begin creating!
How to Cross Stitch Guide for Beginners
This article goes over the basic cross stitch methods including how to start a stitch and how to end your stitches.
A Beginner's Guide to Cross Stitch
This includes basic instructions of how to read a cross stitch pattern, how to prepare your fabric and materials, and how to start your pattern.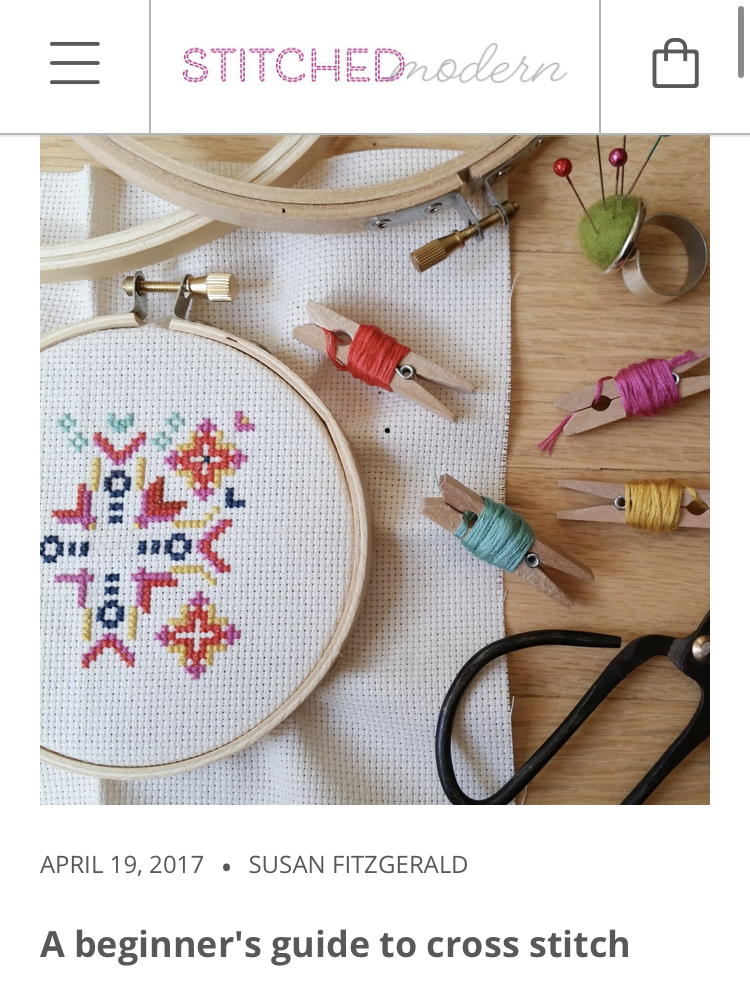 Cross Stitch Needles: Choosing the Best Needle for You
This article outlines the different types of needles that are used in cross stitch. It illustrates the pros and cons of each and can help you decide which type of needle would be best for you based on your project.
What Size Needle to use for Cross Stitch
This article includes pictures to illustrate the difference between the different sizes in needles and includes a needle sizing chart.
How to Read a Cross Stitch Pattern
This teaches where to start a cross stitch pattern and how to follow the pattern without losing your spot.
5 Tips for Choosing Your First Cross Stitch Supplies
From fabric to floss, this article gives you tips on selecting materials that will allow you to successfully cross stitch.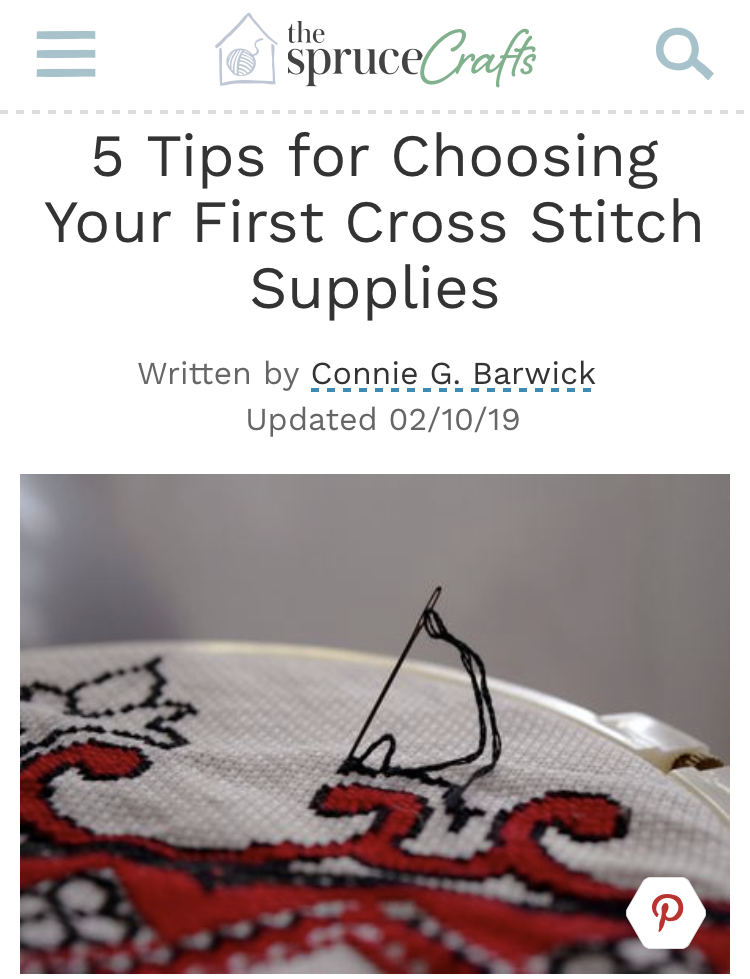 Videos
Cross Stitch for Beginners– A Quick Preview
This quick video shows you how to start your stitch and begin stitching a pattern.
Learn How: Cross Stitching 101 – Getting Started
This video shows a close up of a pattern being stitched, with a voice-over of how to follow along and complete your own pattern.
Cross Stitch Basics: How to Start Cross Stitching for Beginners
This video introduces you to the basics of cross stitch and explains how to complete your first ever cross stitch.
Learn to Cross Stitch in 5 Minutes
This video demonstrates how to complete a basic stitch and different methods of completing the stitches.
Podcasts
This podcast shares tips and tricks to help you with your cross stitch projects. A variety of topics are covered to improve your creations.
Patterns
Free Kawaii Cross Stitch Apple Pattern
Free Spooky Cross Stitch Pattern
Free Happy Halloween Cross Stitch Pattern
Ann Logan: Cross Stitch Designs
Free Alphabet- Inspired Cross Stitch Patterns
7 Free Beginner Cross Stitch Patterns
As you can see there are many resources available online for beginner cross stitchers. Personally, I have found the YouTube videos to be the most helpful in this process. Being able to visually see the techniques being used helps me understand the steps. It is also easy to pause or re-watch a step if necessary. The plethora of free cross stitch patterns available online makes it easy for anyone to find a pattern that interests them and matches their ability level.
If you are considering taking up cross stitching, I definitely recommend it, especially during this time. It is a quiet, calm activity that can take your mind off of what is going on in the world. This is a creative outlet that can help manage stress levels and anxiety during an uncertain time.
Stay safe and happy cross stitching!