The more I look into cross-cultural education in digital environments the more I feel I have a very steep learning curve. In particular the more we dialogue at the confluence of early learning, technology and learning improvement and indigenous Ways of Knowing, I appreciate the importance of a clear vision from the First Nation Community. The vision from the First Nation Community pertaining to cultural permeation must be held with the highest of respect and care. When you introduce digital environments with cultural permeation it becomes apparent that the potential is great at the same time if technology is not used properly it could have substantial adverse consequences.
I have been reading an article "Learning in digital environments: a model for cross cultural alignment. The focus of the article was to respond to emerging questions regarding learners and the learning environment and how it is evolving in a networked society. It points out that a successful learner needs to have foundational components in place to be able to achieve in the present and in the future. Students need competencies in the intercultural and digital domains. While developing collaborative and life long learning skills. I can help to think that a networked society means that students can now connect with not only peers in their classroom but also with people around the world. That really points out the need for intercultural competencies doesn't it?
For students to be successful professional development is essential for teachers. We need teachers to know how to help students nurture the above mentioned four competencies and skills. Teacher's need to help address as best as they can the digital inequalities and ethical issues that come up daily in our educational settings. That said the underlying theme for me is that we must encourage our student's to be engaged and not passive in a digital environment in order to ensure a person's wellbeing. This research paper by Mirie Shonfeld (2021) indicates that the use of digital tools can contribute more successfully to cross cultural understanding than just face to face meetings. I can not think to ask the question, could that mean that digital environments could be a resource when supporting First Nation culture in our schools?
How do you think technology should be used in supporting cultural permeation within the education system?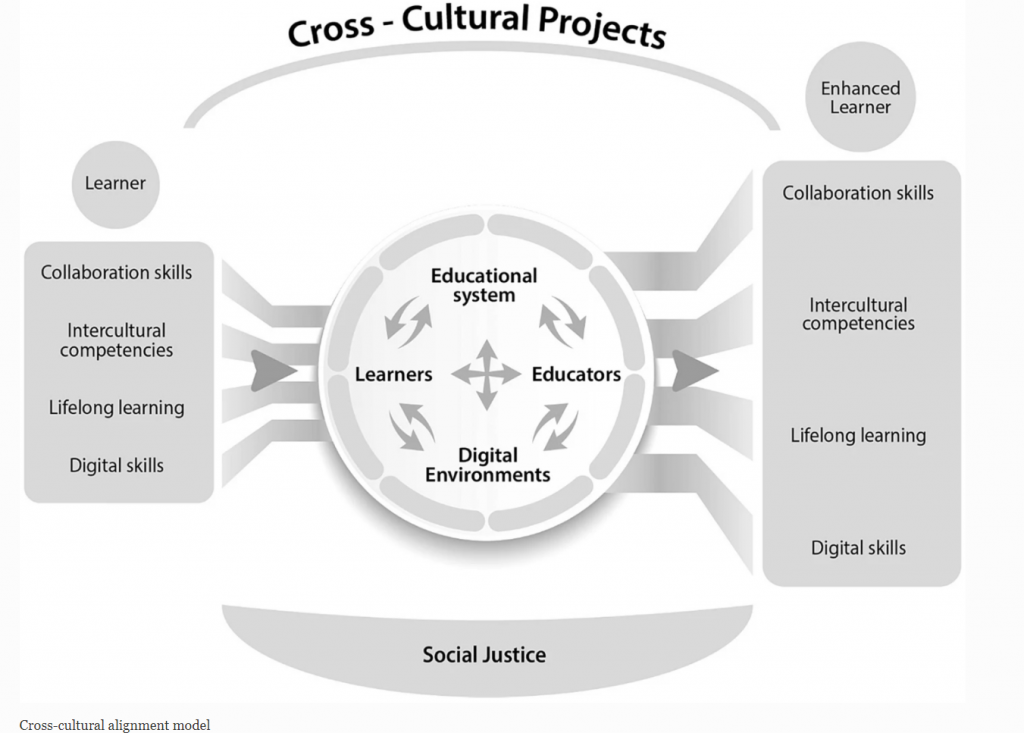 Shanfeld, M. (2021). Learning in digital environments: a model for cross-cultural alignment. Education Tech Research Dev.