Vooks is an entire library of storybooks brought to life with beautiful animation, read-aloud narration, engaging music and sound, and read-along text. Educational, safe, and ad-free screen time that inspires a lifelong love of reading. Through this post, I am going to share a few points about Vooks app. Vooks inspires a love of reading by making books accessible to children of all levels and all learning abilities.
Watch Anytime, Anywhere
Watch Vooks on your favorite devices—stream on your phone, tablet, laptop, and TV—or download your favorites for offline, on-the-go viewing! Watch whenever you want, wherever you are. Vooks is helping kids around the world fall in love with reading. Purposefully paced narration means that children are read aloud, while also being able to follow along with themselves with highlighted text—connecting what they hear with what they see. This helps improve fluency, comprehension, focus, and more. Vooks is a whole new way to experience the joy of reading.
Teachers Love Vooks in the Classroom
Vooks is more than just entertaining—it's educational, too! But don't take our word for it. 94% of teachers using Vooks say it gets their students excited about reading, while also helping kids develop important values and skills. My favorite way to use it is after lunch/snack time as we come back into the room. When I play #vook it helps the students focus and it gets them to really enjoy reading! Vooks also provides weekly Teacher Support Kits. Vooks Activities and Resources help parents and teachers extend the learning beyond each storybook. Each one provides themes, summaries, talking points, discussion topics, activity ideas, and even vocabulary cards. As I am working in daycare, so I have not been using these resources and support kits with my children. However, for school students and for your own kids we can use these materials. Teachers can sign up free!!
Vooks Makes an Impact for Life
Helps strengthen literacy, vocabulary, fluency, and focus.
Empowers children to experience the joy of reading.
Promotes independent and social-emotional learning.
Sharing a few feedbacks from Instagram: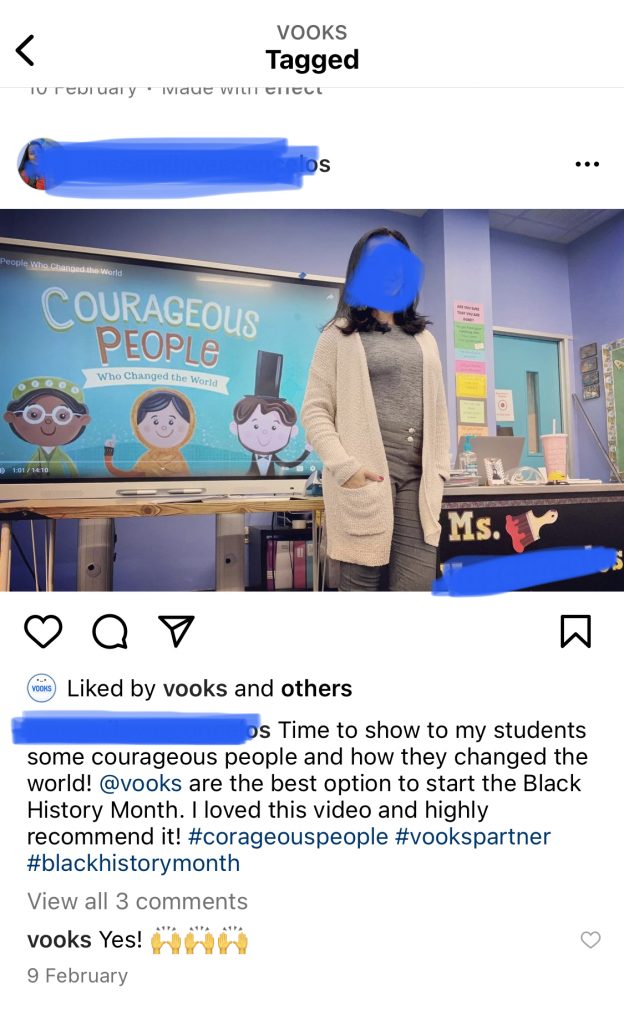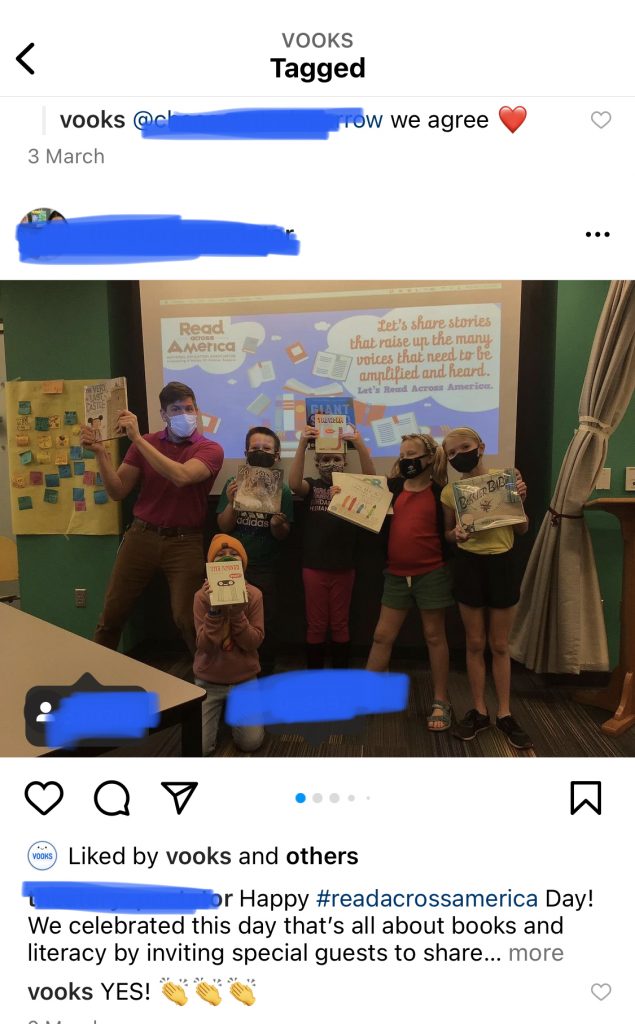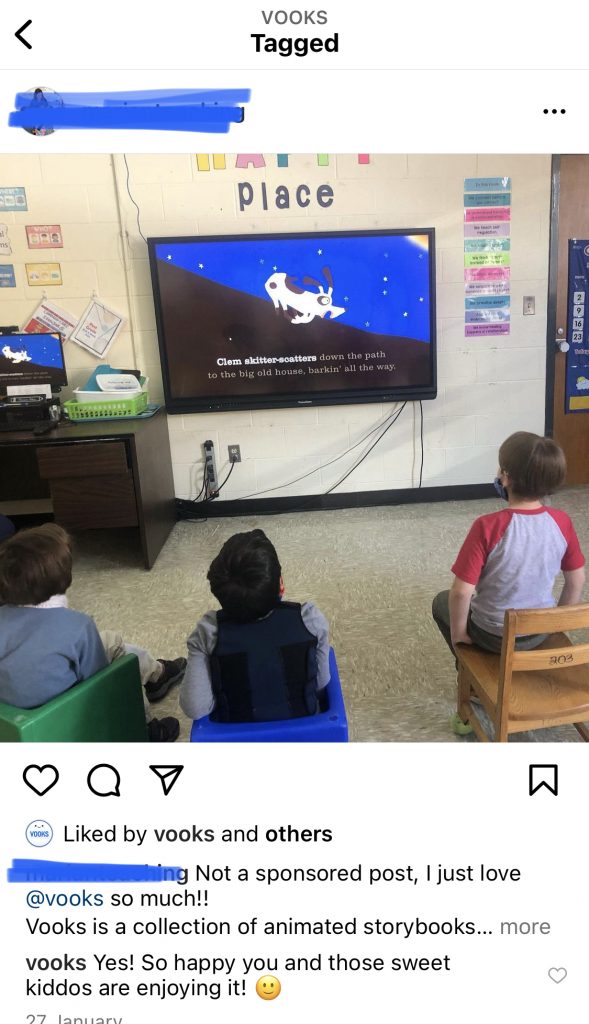 I will be sharing more about Vooks and how I am doing it with my students in Daycare. Stay tuned!!
Thank you 🙂