Last class, Debaters Rae and Funmilola vs. Gertrude and Kim; both teams shared good knowledge about how and who is responsible for helping our students with digital footprints. In my last course, "Digital Citizenship and Media literacy" by Alec; I was first time introduced to the terminology and meaning of Digital Footprints and as discussed during the debate Digital citizenship and Digital footprints are two different things. I believe teaching about Digital footprints is a responsibility of an educator and a school. However, it cannot be fully done by educators and Schools; external forces need to participate in developing those skills and knowledge. For instance; Common Sense Media Education is playing a great role in developing lesson plans and tool kits for teachers, parents as well students to get awareness about Digital citizenship and media literacies. As I belong to a country 'India' where even teachers need the training to get learning about Digital footprints, so if talk about Global Education; still Educators and Schools don't have such resources to fulfill the teaching students about Digital Footprints.
What is a digital footprint?
On the Internet, a digital footprint is a word used to describe the trail, traces, or "footprints" that people leave online. This is information transmitted online, such as forum registration, e-mails and attachments, uploading videos or digital images, and any other form of transmission of information — all of which leaves traces of personal information about yourself available to others online. -Source: Webopedia (Free online dictionary for words, phrases, and abbreviations that are related to computer and Internet technology.)
Teachers and students learning together in 21st-century classrooms are capable of achieving great things. Devices allow students to connect, communicate and collaborate online and publish their work to a global audience. Any content published online will begin to create a digital footprint for each individual. As educators, we need to ensure we model and teach our students how to post content to ensure the digital footprint they are creating is positive in nature. Rather than just teaching children about Internet safety and reducing their digital footprint, we should also encourage them to curate a positive digital footprint that will be an asset for them in the future.
When should positive digital footprint education begin?
There are four reasons the two final years of primary school would be an ideal time to begin to teach children about positive digital footprints:
they are lacking this information and were not aware a digital footprint could be a positive asset for their future
children at this age are transitioning from predominantly game playing and video watching to more creative and generative uses of the Internet and social media
different parenting styles mean not all children will get this information at home
the strength of the cyber safety message they're getting from schools suggests this knowledge could be built upon so children are given options about which online activities should remain invisible and which would be beneficial to have out there.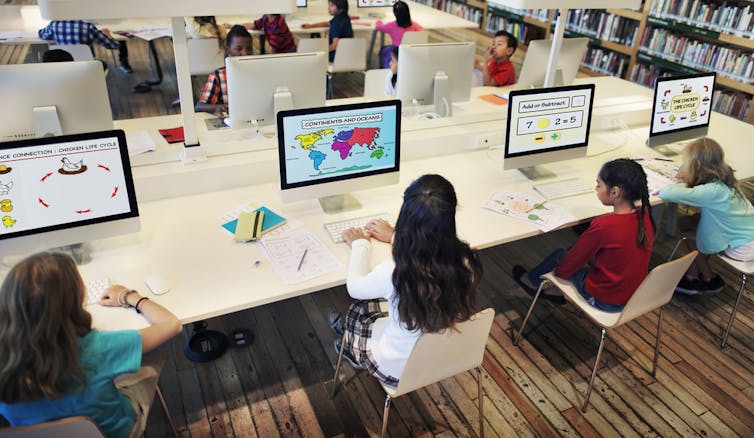 Children could be taught how to curate their online presence. That is, they could be explicitly taught not all they do online needs to be hidden. Curation is about knowing what to display publicly and what should remain private. While it's appropriate for conversations with their friends not to be public, children could be taught that digital artifacts which demonstrate their interests, achievements, and skills could be both public and identifiable. School projects, awards, pieces of writing, and digital artworks are examples of suitable things to be attributed to them. Teaching children to curate their achievements, skills and some aspects of their digital identity would help prepare them for the greater online freedom that will come with high school.
To conclude, I want to state that being an Educator; We should educate our children about their digital footprint, and encourage them to think before posting pictures, videos, comments, and replies. Let your children know that their teachers, coaches, college admissions officer, and even future employers may view their posts, now and in years to come. Most importantly, encourage your children to be the very best version of themselves with others, be that in person or online.
Thanks,
Gunpreesh kaur 🙂