Major Takeaways from the Documentary
The documentary examines how social media's design nurtures addiction to maximize profit and its ability to manipulate people's views, emotions, and behavior and spread conspiracy theories and disinformation. We call ourselves "Users." The documentary was overall shocking and disturbing. One thing that stood out to me was the term "users." Only the drug industry refers to its customers as "users." What's the significance of this? These apps' algorithms are designed to make us addicted. Social media is seen as a way to temporarily escape from reality, but the algorithm's primary goal is to attract attention. Every time you use an app, the algorithm improves to make it more appealing to you. Fake news is all around us. Fake news spreads six times faster than real news — yes, six times faster! Social media was not created with morals in mind; it was created with money in mind by large tech companies. We expect to see the same results as everyone else when we type something into Google, but this is not the case. Because Google's algorithm determines what we see, different users will see different results for the same search. It is designed to anticipate which results will fit into more of your existing ideas. When deciding what to show first, it considers your demographic, past results, and many other factors. The documentary refers to us as "lab rats" because we are constantly being studied and tested. Growth hacking is a strategy used to manipulate users by achieving massive growth. To accomplish this, large tech companies conduct real-time experiments on people unaware they are being manipulated online. Take a moment to consider all of the ways your apps have manipulated you. When you dive in deep, you may be surprised to see something you MUST buy to news articles on why you SHOULDN'T eat or drink a particular product. We are viewed as participants in a global experiment in which apps compete for our attention and our basic privacy is sold in order to create a future in which we may be controlled by AI. 
Web 2.0 describes the current state of the internet, which has more user-generated content and usability for end-users compared to its earlier incarnation, Web 1.0. In general, Web 2.0 refers to the 21st-century Internet applications that have transformed the digital era in the aftermath of the 
dotcom bubble
. Web 2.0 does not refer to any specific internet technological advancements. It simply refers to a shift in how people use the internet in the twenty-first century. There is a greater level of information sharing and interconnectedness among participants in the new age. This new version allows users to actively participate in the experience rather than simply watching and absorbing information.
The development of technology has allowed users to share their thoughts and opinions with others, which has created new ways of organizing and connecting with other people and promoted a greater degree of collaboration. But there are a lot of disadvantages to the Internet acting more like an open forum. Through the expansion of social media, we have seen an increase in online stalking, doxing, cyberbullying, identity theft, and other online crimes. There is also the threat of misinformation spreading among users, whether that's through open-source information-sharing sites or on social media. Like Web 1.0, Web 2.0 is another transitional phase in the evolution of the Internet. Web 3.0 is predicted to be called the Semantic Web because it will be tailored to become more intuitive to every user's needs.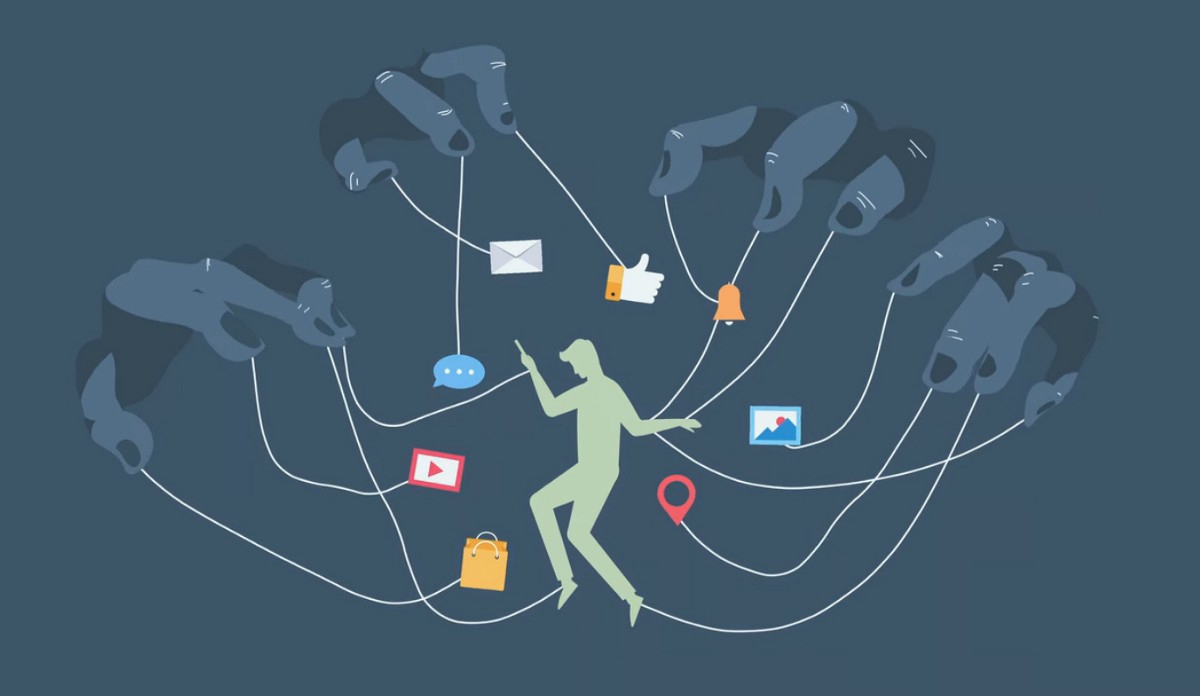 Tips for Digital Detox
*The social dilemma revealed some of the ways social media companies keep us constantly engaged. Receiving constant updates and notifications is one way they keep you reaching for your device. While this can be occasionally informative, it is equally very distracting and not always relevant. Try and turn off as many notifications as you can to limit the constant need to check your phone.
*Setting timers on the apps you use the most is an excellent way to limit your usage. We bet you'd be surprised if you looked at your average daily screen time! Having a 15-minute daily allowance for your most-used apps could significantly reduce your screen time while still allowing you to stay connected in the digital world.
*How many times have you been watching Netflix while also scrolling through Facebook or doing some online shopping? We're all guilty of it, but multitasking on multiple devices is bad for our concentration and enjoyment. Try to stay present in what you're doing and focus on one activity at a time!
*Simply putting our phone in another room, in airplane mode, or even 'forgetting' it at home can be a simple way to enjoy some time away from technology. The more you practice this, the easier it will become, and you will find yourself enjoying a meal out, a walk in the park, and time with friends even more when you are not distracted by your phone.
Having a 'digital detox' doesn't have to mean never using your phone again or deleting all your social media accounts! You can take simple steps to reduce your dependence on digital devices and reduce your screen time. The aim is to enjoy life offline and be more present in what you are doing.
Thank you
Gunpreesh 🙂