Coding. Who knew Computer Science Could be so Much Fun!
So this week Katia challenged the #edtc300 class to do some coding. I honestly had no idea what coding was. I knew it related to some sort of science or math but I had no idea what to expect going forward with my own coding.
WOW, was I blown away with how fun yet difficult it could be! I chose to use the website code.org. This website has so many wonderful coding games to choose from! You can also choose the grade level you wish to focus the games on and they will filter them for you! I chose the Dance Party coding game and I had so much fun learning while playing! I learned that while it is a game I was also using so many different science and math skills to learn how to manipulate what I was seeing on the screen.
My Coding Experience
There were 10 levels in this Dance Party coding game and then a Finished level where you could watch the entire video! I was also offered YouTube videos to better understand coding and how to code specific parts in Dance Party game throughout the various levels. Here is one of the videos if you're interested.
Level 1
Level 1 started with a simple character and position. I chose the cat to be in the centre of the screen.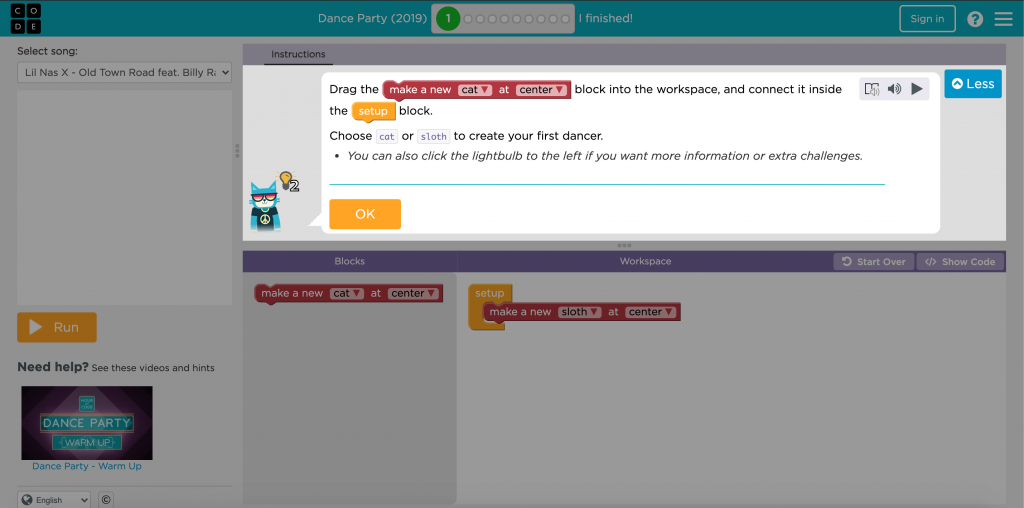 Level 2
Level 2 is when I was able to choose movements for my character. I also had a plethora of characters and moves to choose from. There were sloths, cats, ducks, frogs, unicorns, etc. The moves included claps, daps, floss, this or that, etc. I chose to play it simple for this round cause I still was not positive how it would turn out.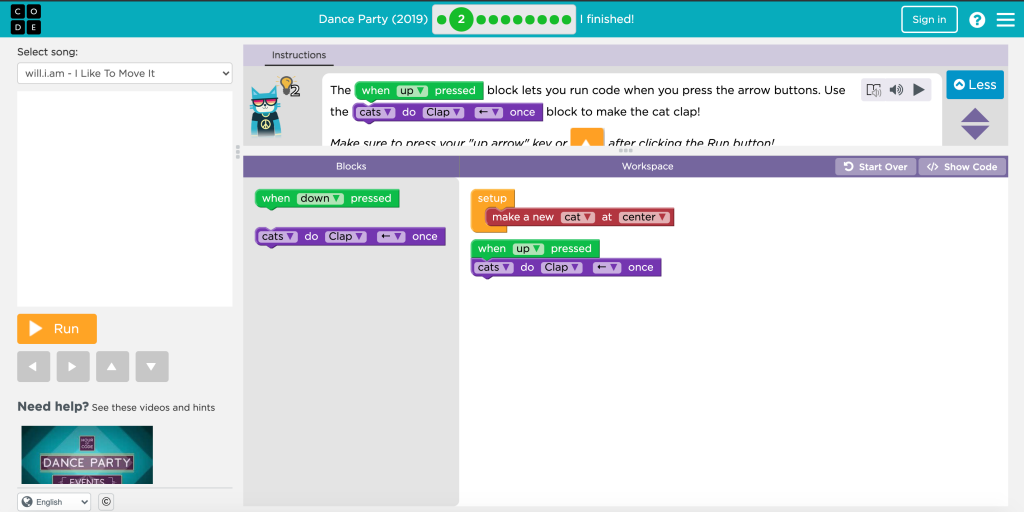 Level 3
Level 3 I was able to add another character to my dance. At this point I was like yeah I think I got this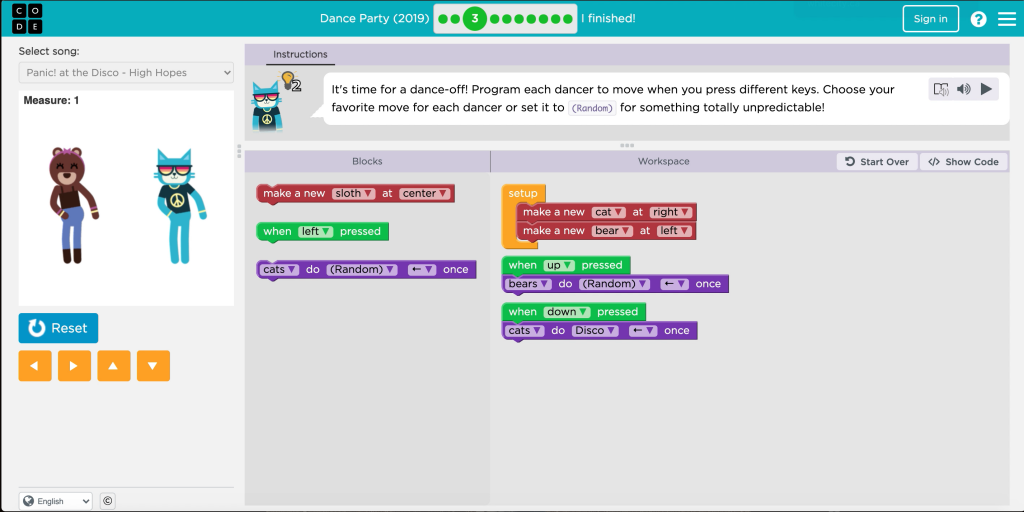 Level 4
Level 4 I was given a new character. This time it was a shark, I could have changed this but I liked the shark! This time I chose the measures and the characters, and the moves and how long the shark was going to do the move for! It was fun! I also got to choose the song the shark danced too!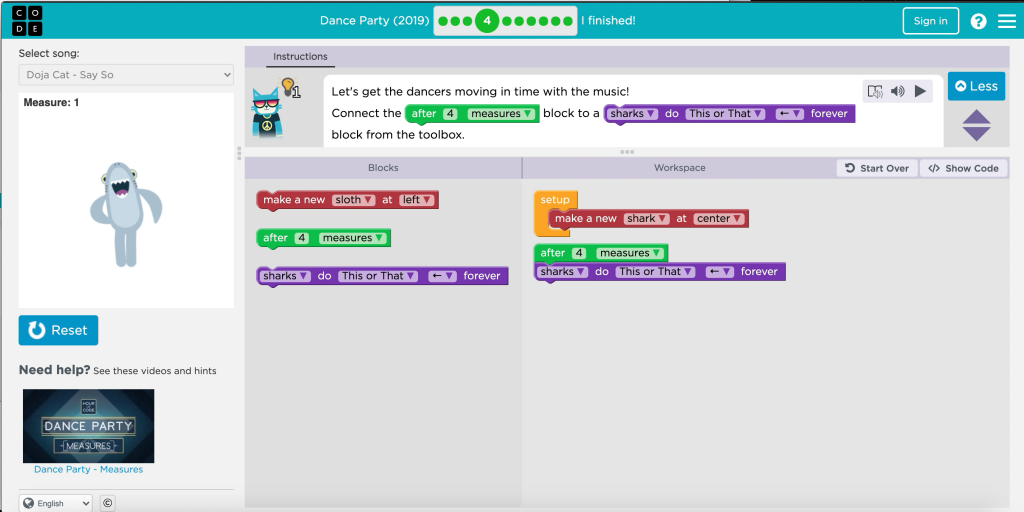 Level 5
Level 5 I chose character, measures, movement and then added more measures and another character. At this point I didn't think I had the hang of it I was sure I did.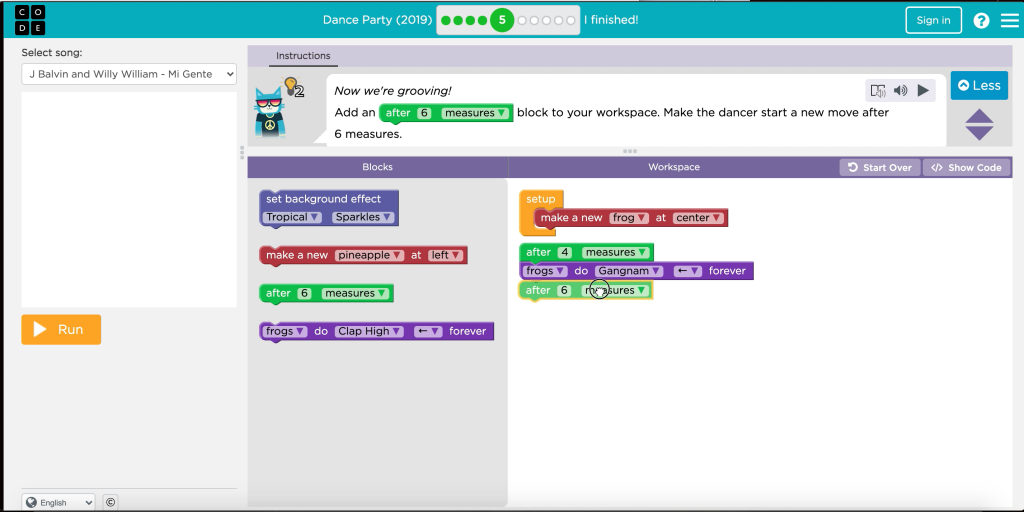 Level 6
I was wrong… There were so many new codes added and I got a little confused. Luckily when it tells you what to do next there is also an option for the instructions to be read out to you, this would be awesome for students who need to hear to understand.
Level 7
Level 7 added other new elements such as sizing and after effects! This is was starting to get really fun! I honestly struggled with the set code, I did not know I had/could change the size or character. Took about 4 tries of resetting but I finally figured it out!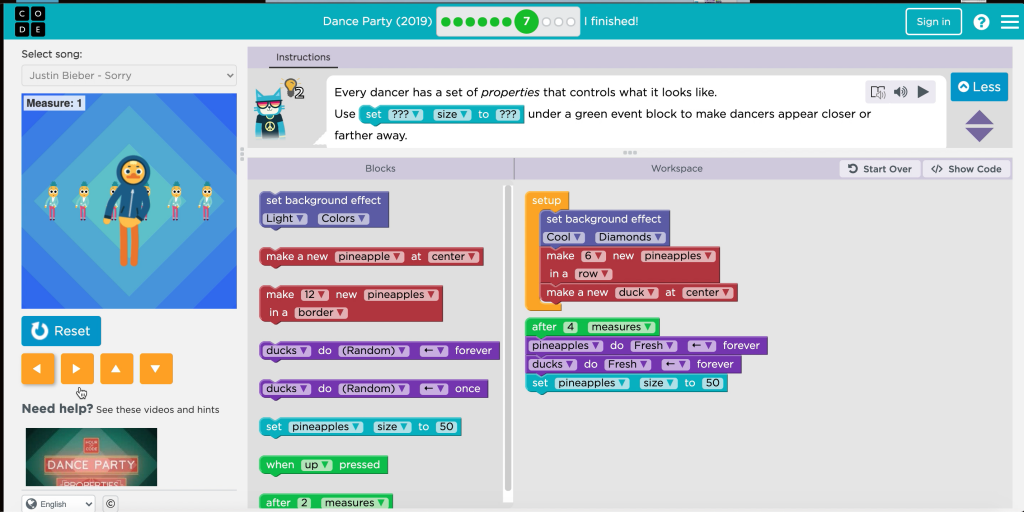 Level 8
This is where it got fun again! I got to pick characters, music, background dancers, movements, background colours, background designs and background colours!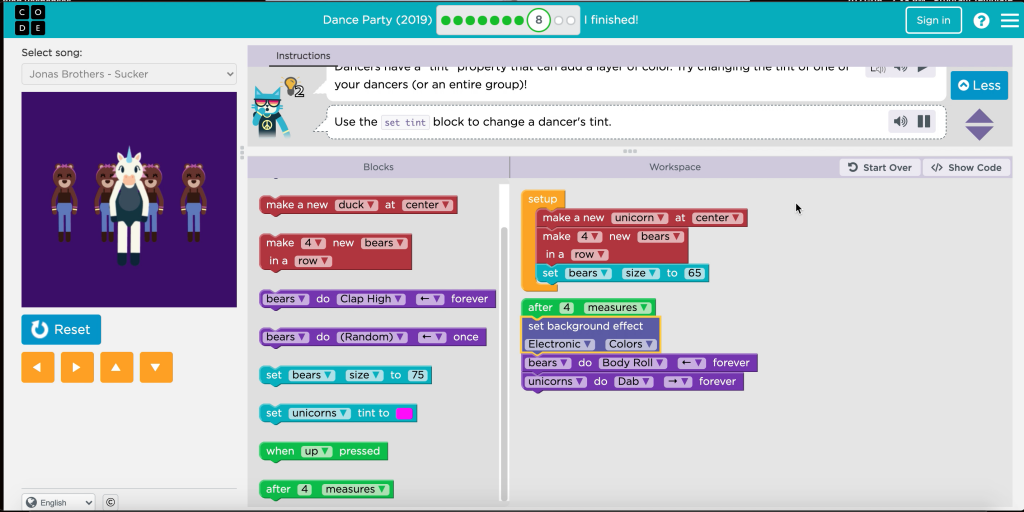 Level 9
Lastly this is where I got to create my own, from scratch coding dance party! I specialty picked my characters, the music, the setup, the additional dancers, and even which measure they performed each move! This was so fun! I highly reccomend!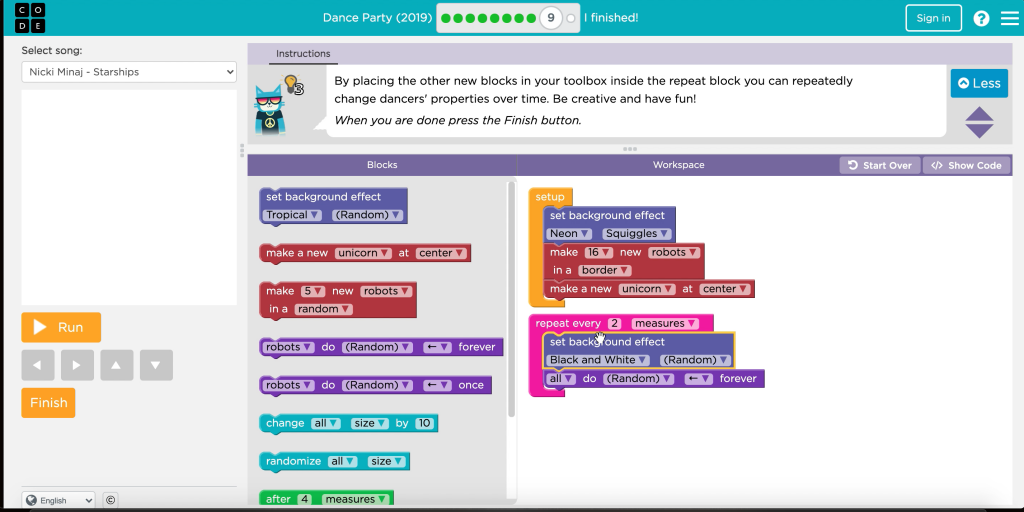 Level 10/Finish
I got this fancy certificate that I was able to put my name on. It made me feel so accomplished. This is a great feature for students to acknowledge their great work! I also got a direct link to my final dance! I urge everyone to check out the full video of my Dance Party!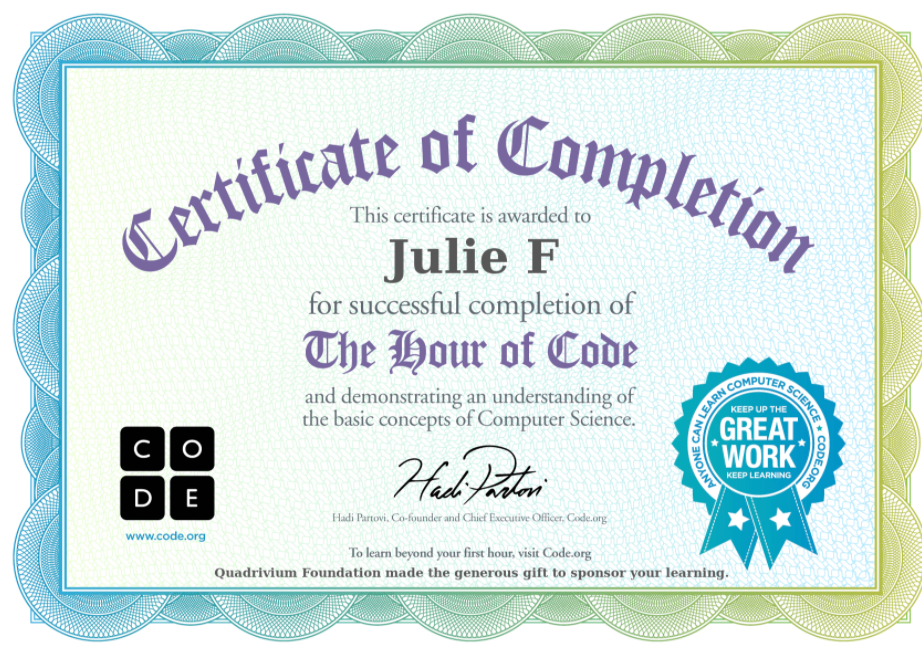 For anyone who isn't keen on the dance party coding game, code.org offers so many other ones to choose from! I highly suggest checking out the website for yourself!
But Why Should Children Learn Coding?
Coding may not seem like it has relevance to school aged children but it indeed does! Children who practice coding are being given the opportunity to understand the world of technology. Coding also helps with math, literacy, communication and even creativity skills! These are vital skills for students to obtain both inside and outside the classroom that will assist in bettering their future.
To all who may think coding is scary, it can be (for real) BUT! It is also very rewarding. Why not build developmental skills and knowledge while having a little fun!