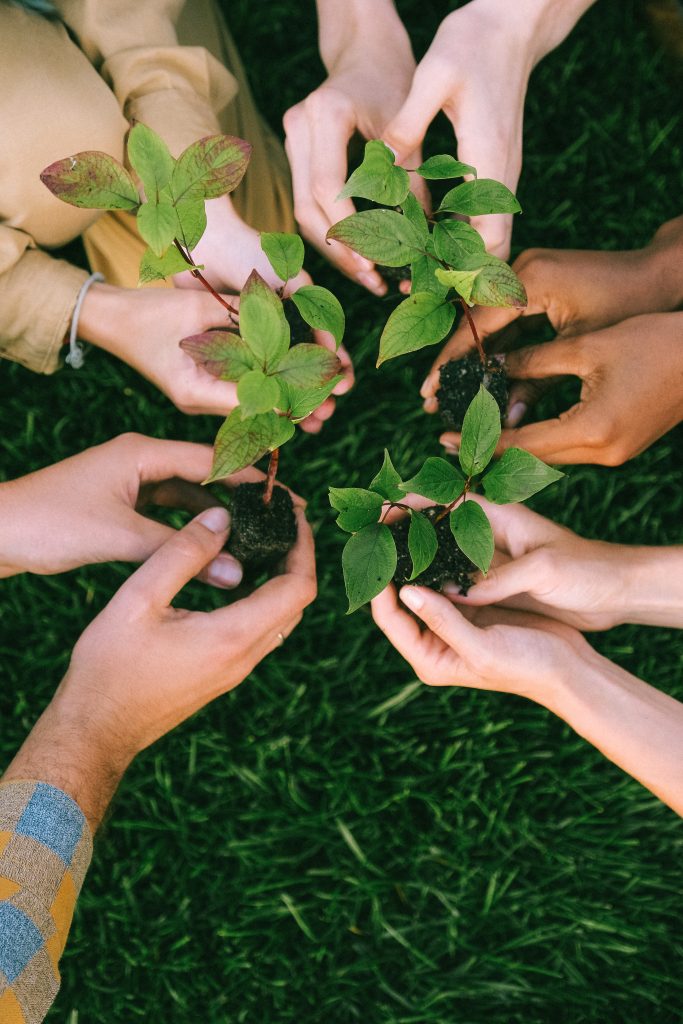 This class has been such a wonderful experience. A part of it was the community that was built and the space in which we all had lots to contribute and learn.
In this post, I'll share some of my engagement with classmates and how I was able to contribute to our shared learning environment, across varied platforms.
The way I see it, it's like we have a huge canvas. And we each have a color to bring (or a few) to the palate.
Together, we have so many more hues to paint with and create a colorful landscape!
One great thing I appreciate about this course is the sense of community we created, amongst other ways, through our blogs. Reading, engaging, and learning with classmates with their blogs was a truly fun and great experience. I focused on engaging with at least 3 blogs per week and trying to explore new blogs of more classmates, follow up on classmates' projects from week to week, and learn so much with them. The creativity in the learning projects, skills sets in weekly blogs, and more- was so great to engage with. Here are just some of them, from across the semester: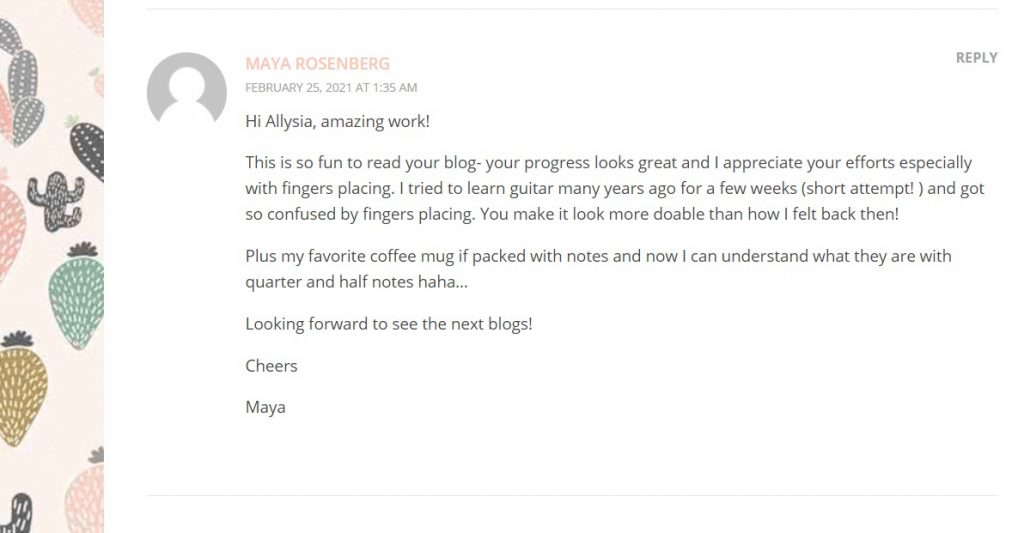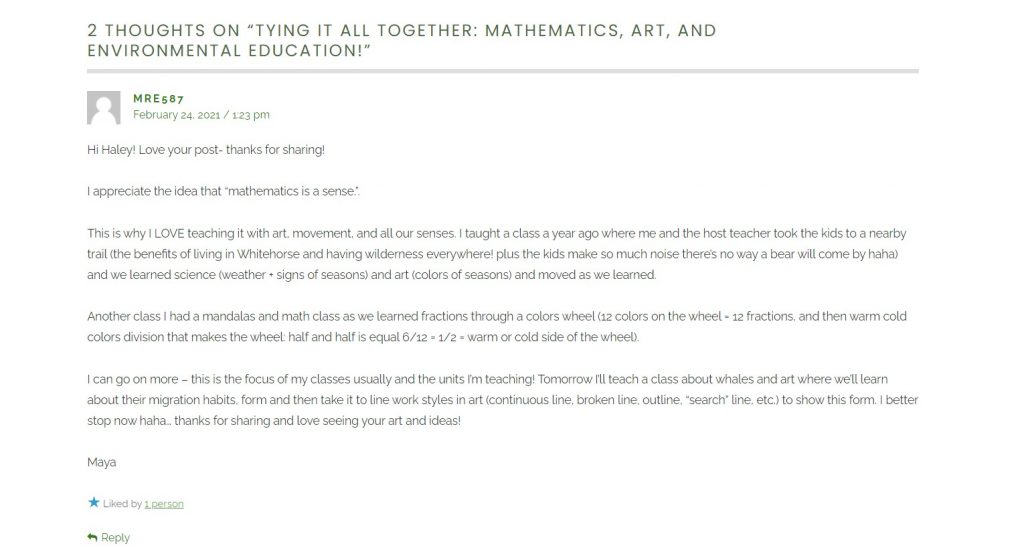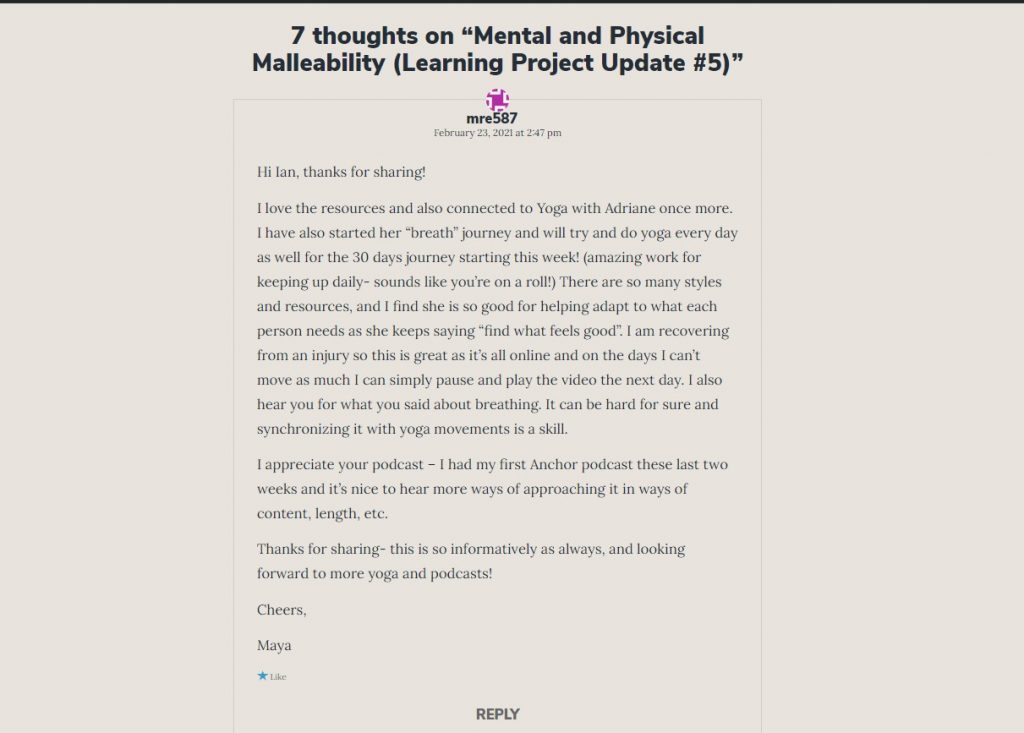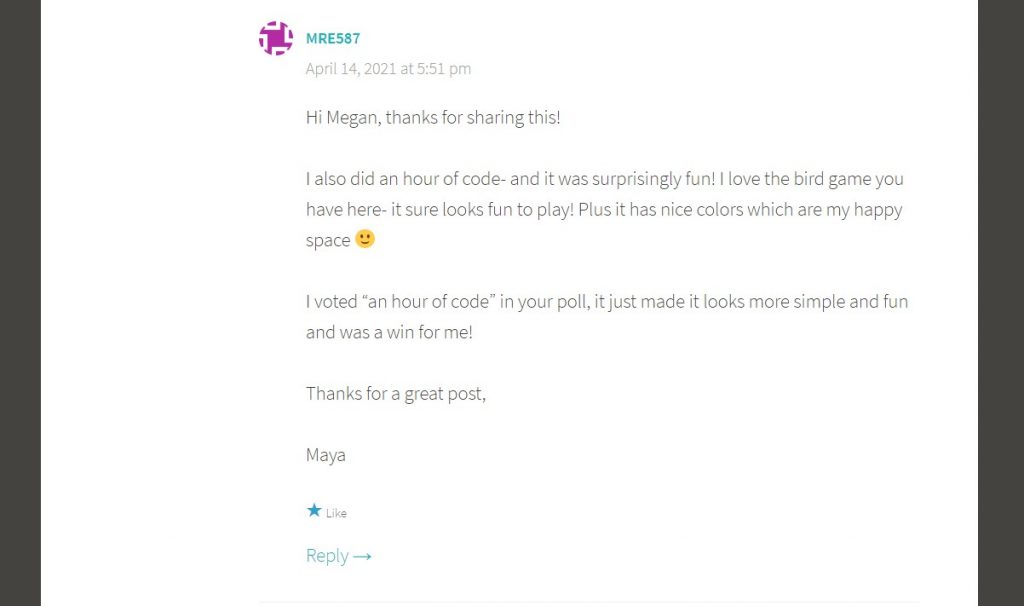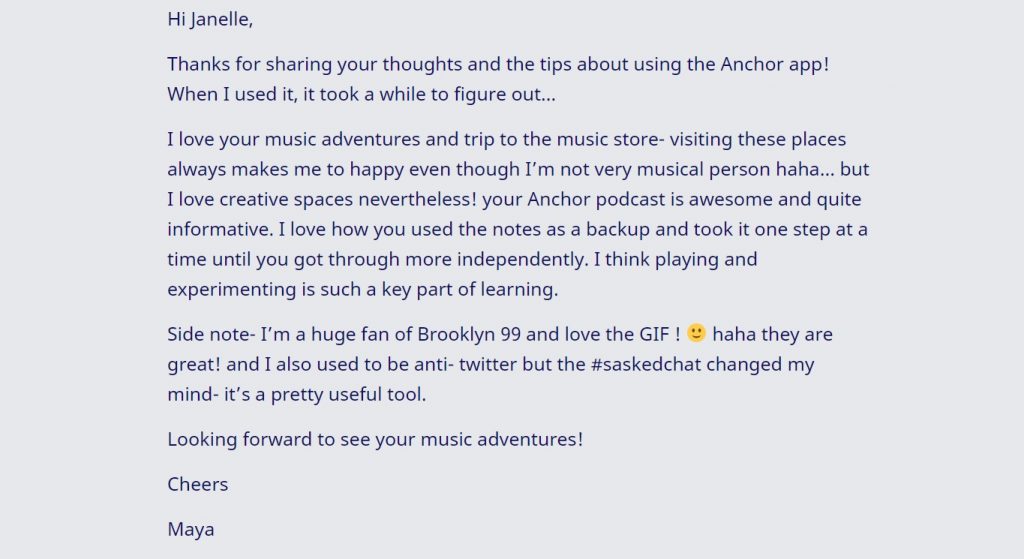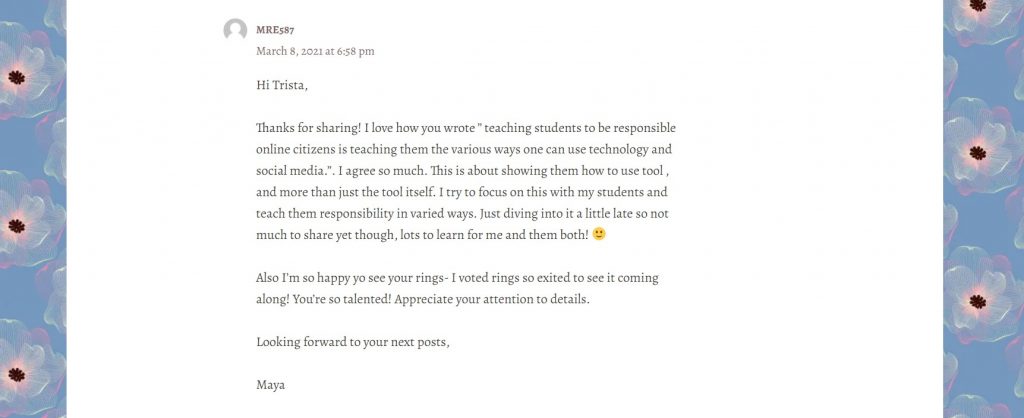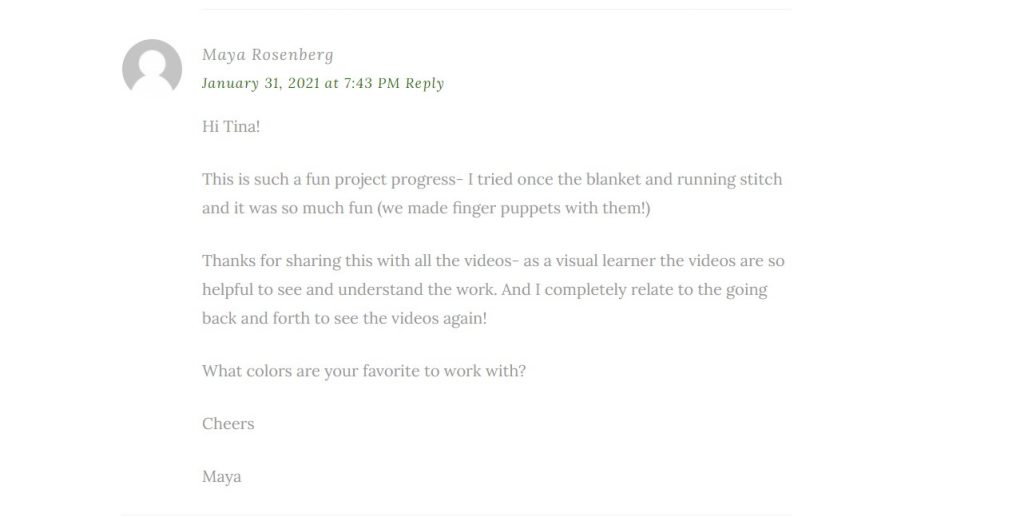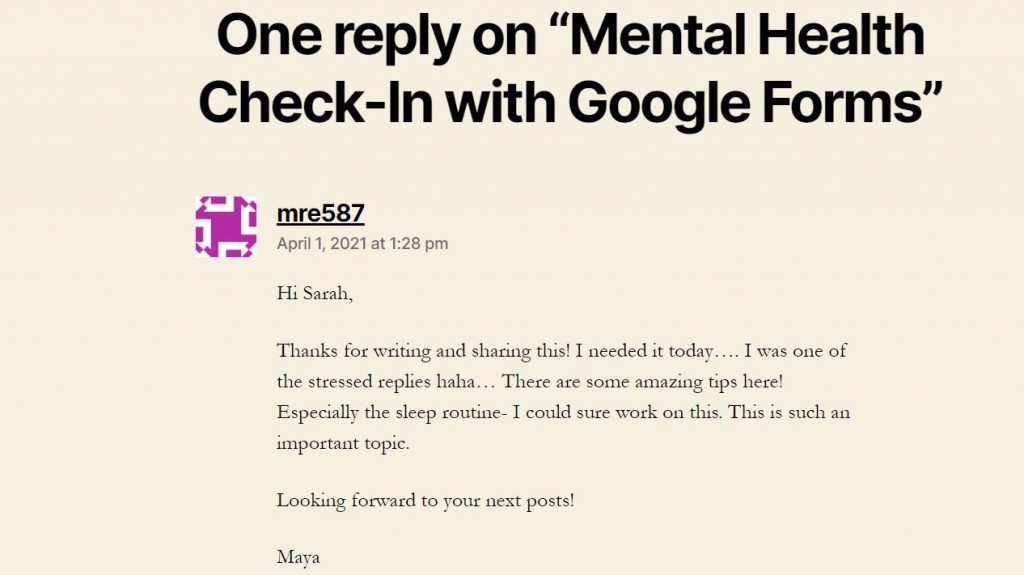 …
Slack was a great platform to have – this was the first time I opened a slack account! It was a convenient and clear way to follow up on Q and A that may be helpful, and more. Twitter is also good for it, but it can get too stimulating, and I found Slack to be more clear and smooth. Here are some of what it was great for:
Resources sharing!
Because you can never have too many math teaching resources… 😉
And assessment tools that I found and fell in love with (it feels like magic when you find something that works like 5 combined tools!)
keeping in touch and engaging with classmates:
Visible Learning resources (which I love!)
Some more math Ed. resources! (did I say we can't have enough?!)
Taking part in classmates' projects
From twitting maybe 10 times my whole life, to logging in daily, it was a big change! I was not a fan of Twitter to start with, but TweetDeck changed my mind, as well as the wonderful EDTC300 community. I used the hashtags #edtc300, #saskedchat, #arteducation, #NASA (they give me the best cross-curricular art- science classed ideas!) #hourofcode, and a few more. In the future, I'd like to get involved more with these hashtags, more frequently, as well as get engaged with #bcedchat, as the Yukon curriculum follows the one of BC. Twitter was such a great tool for building community, sharing resources, and more! It was sure a great platform to learn with.
To start with, it was a great tool to weekly share my blog throughout the semester, starting with the very first one :
And taking part in classmates' research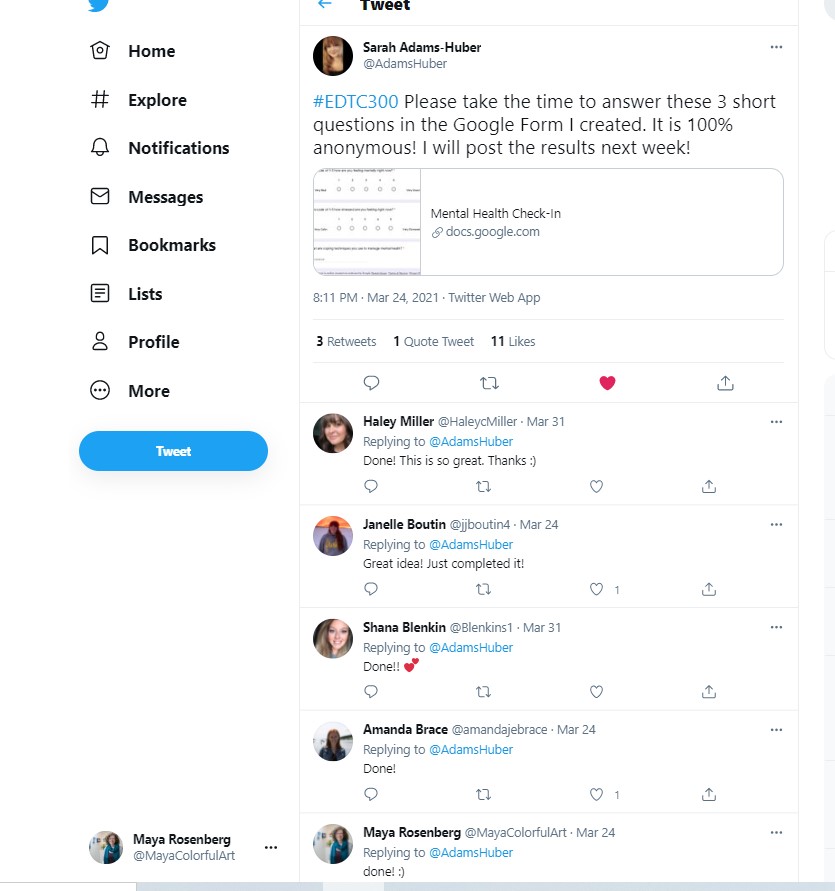 As well as for sharing resources at the same time as connecting with our #edct300 community and building on each other's ideas!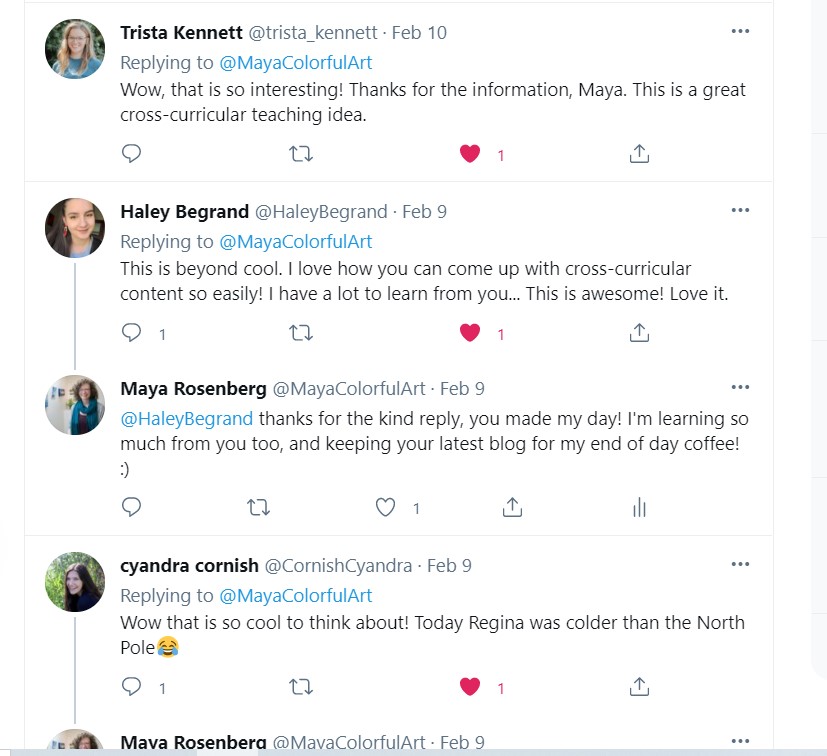 And more resources, some from browsing Twitter and Feedly:
Some from my little obsession with TED Talks:
And of course, connecting with others and starting a Professional Learning Network with #saskedchat
Which led to meeting, connecting with and following new inspiring people:
Also, a huge thank you to Tina, Callen and  Branden for being helpful with online tools, to Kassia for reaching out to me on an online project I was struggling with, and to Haley for also many helpful tips, reaching out to help, and being my partner in crime at the Cyber Sleuthing post.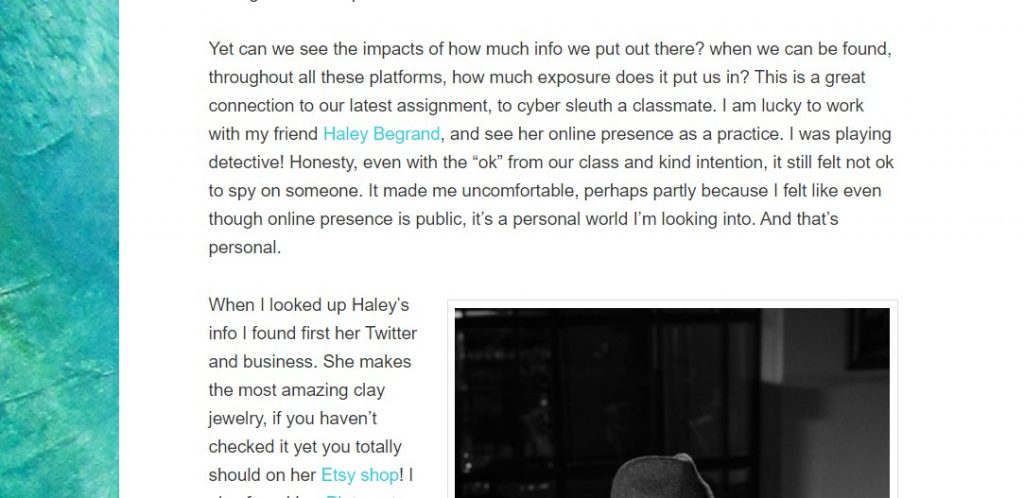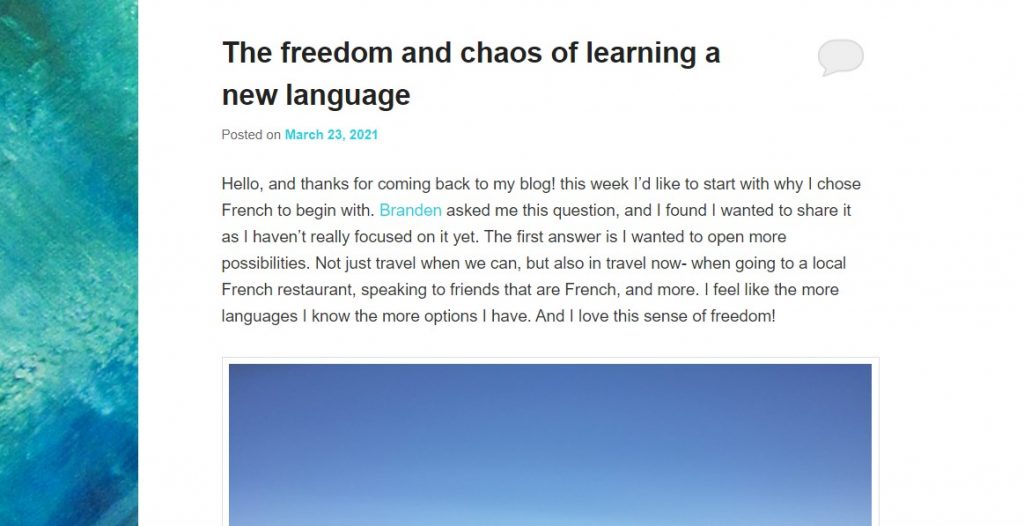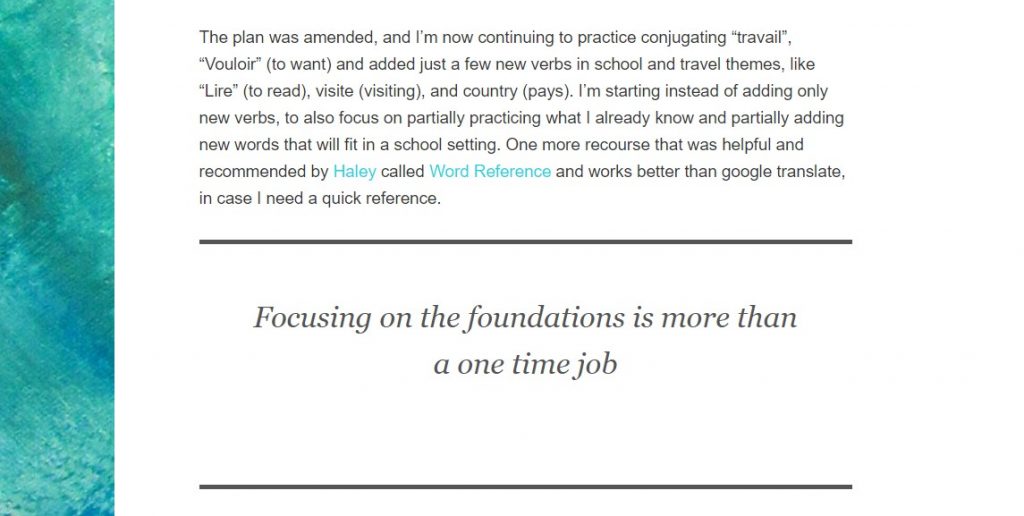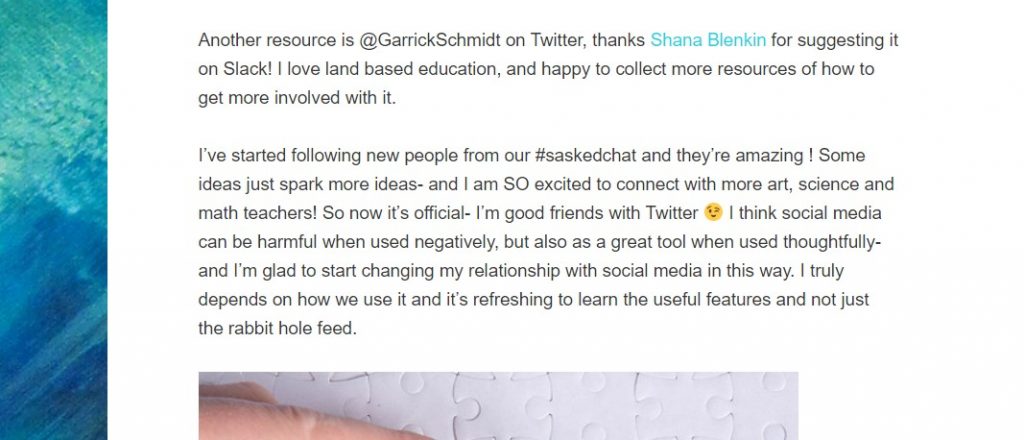 A huge thank you is overdue to the amazing EDTC300 community. It was inspiring and wonderful to meet everyone, learn together, share resources, help and get help, and create this blooming learning environment. I've met so many people with whom I have much in common, who are also super passionate about teaching and professional development, and with whom I felt like I have lots to contribute as well as lots to learn from.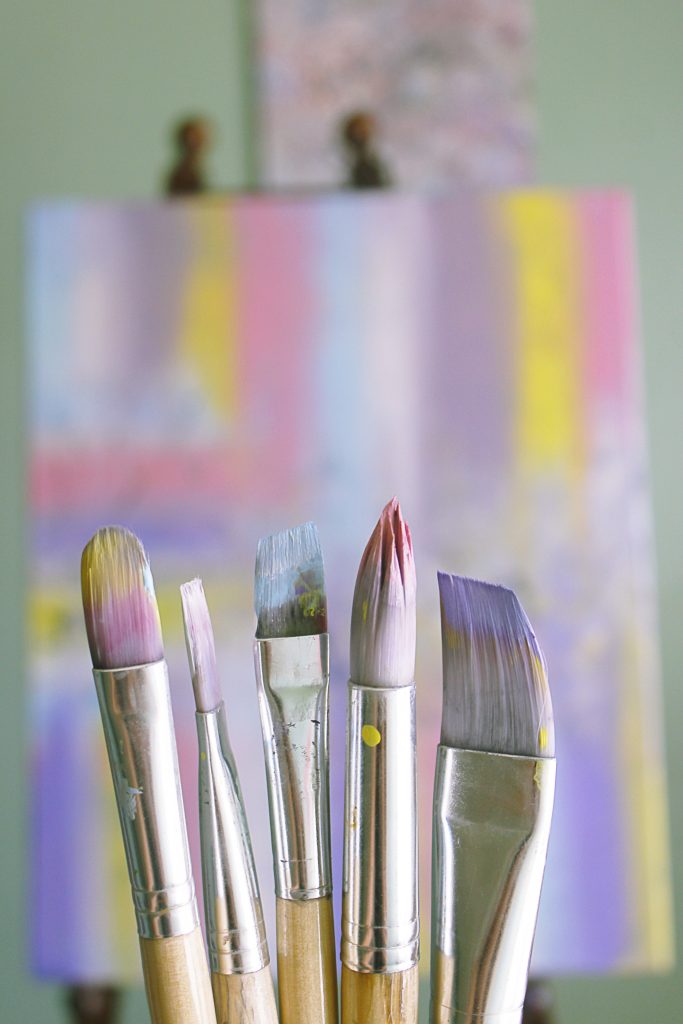 Maybe it's also the spring finally coming back, but I feel like there's so much creativity ready to grow, use the new tools that were developed, and get creative!
Looking forward to keeping in touch and seeing everyone's future adventures and creations!
With lots of love,
Maya