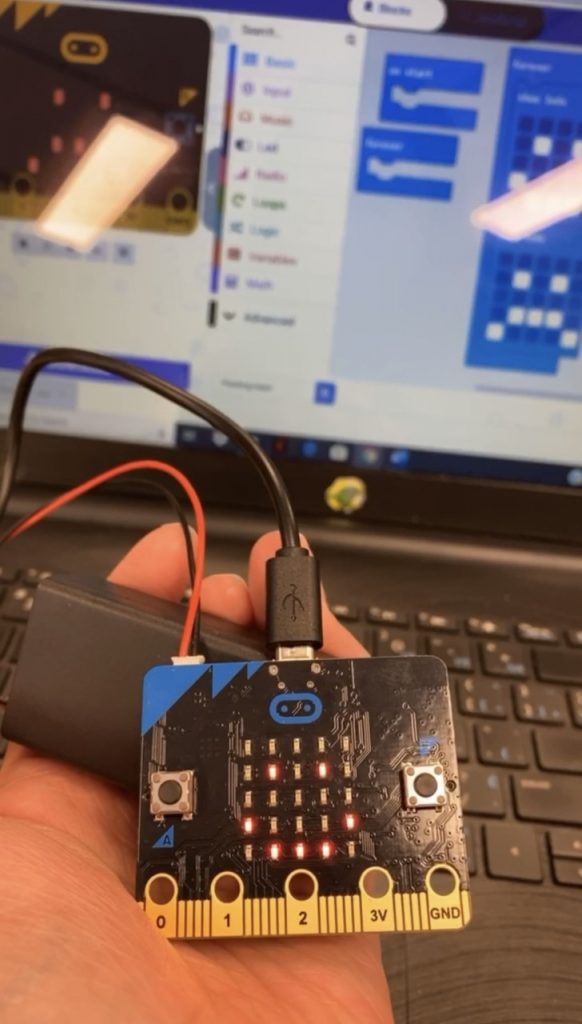 The Teach Your Kids Code website states eight different reasons explaining why children should learn how to code. These reasons include promoting children to expand their creativity, help them develop their problem solving, thinking skills, and resilience, and even open more doors in their future. To help better understand these benefits of coding, I participated in an hour of coding offered by Hour of Code. Prior to this experience, the only experience I had with coding was from my high school computer science class and last winter, in my ESCI 310 class where we had the opportunity to explore Microbit. With that, my experience with coding was pretty limited. However, I was very excited to learn more.
Getting Started
The first step to this coding experience was choosing what to code. Code.org offers so many options that it was difficult to select just one. Since the website offers so many options, I believe that anybody can find something that interests them – which is a great way to get kids into coding!
At first, I selected the Duck Piano coding activity. The website suggests that this activity is at the sixth grade level, so I assumed it would be manageable, as I did have some background knowledge. However, a few steps in and I already struggled with it. I wanted my experience with coding to be enjoyable, so half an hour in, I decided to choose a different activity to do.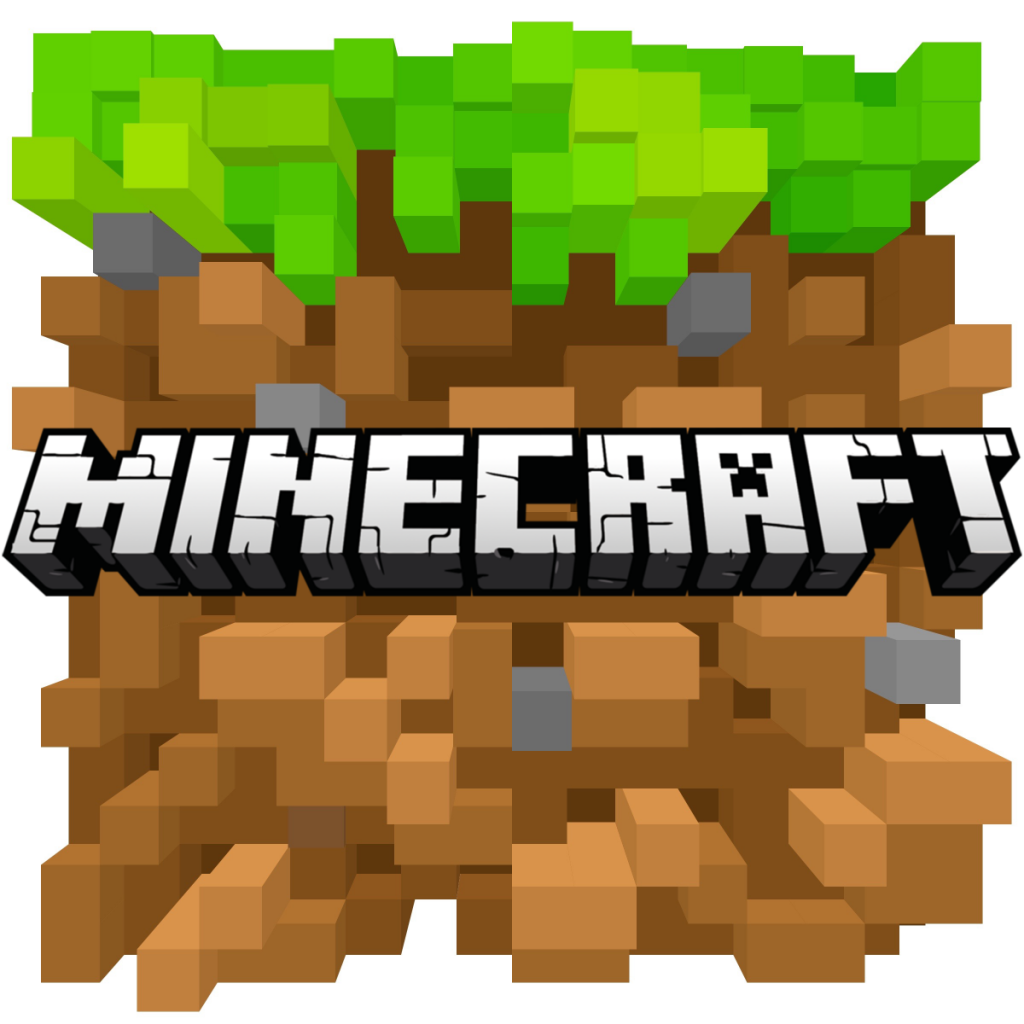 The second activity I decided to try out was Minecraft Designer. The website suggests that this activity is at a grade two/beginner level, so I thought it would be more suitable for me. Plus, I do love Minecraft, so I thought it would be cool to get and idea of how the game is developed.
Levels 1-5: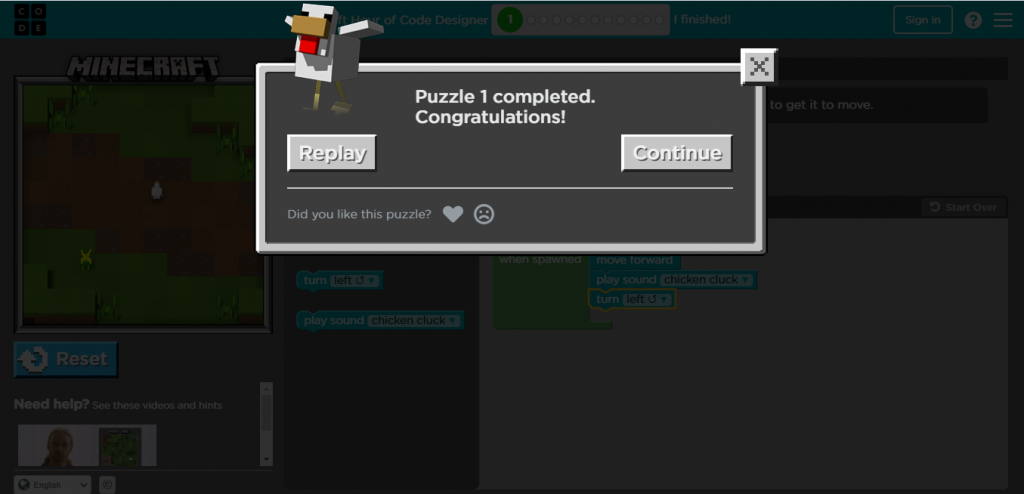 These levels were very simple and easy to complete. They mostly involved moving an item from one place to another in either a single move or a series of movements. It was very similar to the Moana example we did in class. After completing these levels, I felt very confident and found the experience far more enjoyable than the Duck Piano one.
Levels 6-7:
Once I got to level 6, it was a drastic change from levels 1-5. This level was the first one to test my problem solving skills and really pushed me to think critically. Level 7 involved some problem solving, as well; however, I found that it was easier to complete than level 6. After completing these levels, I decided to redo them and screencast the process (Level 6 found above & level 7 found below).
Level 8:
This level was by far the most difficult. It took me several tries to complete. Unfortunately, I did not get a screencast or screenshot of this level when I completed it. I attempted to redo it to get a screencast of the completed level, but I could not complete it again. This level definitely tested my problem solving skills!
Level 9: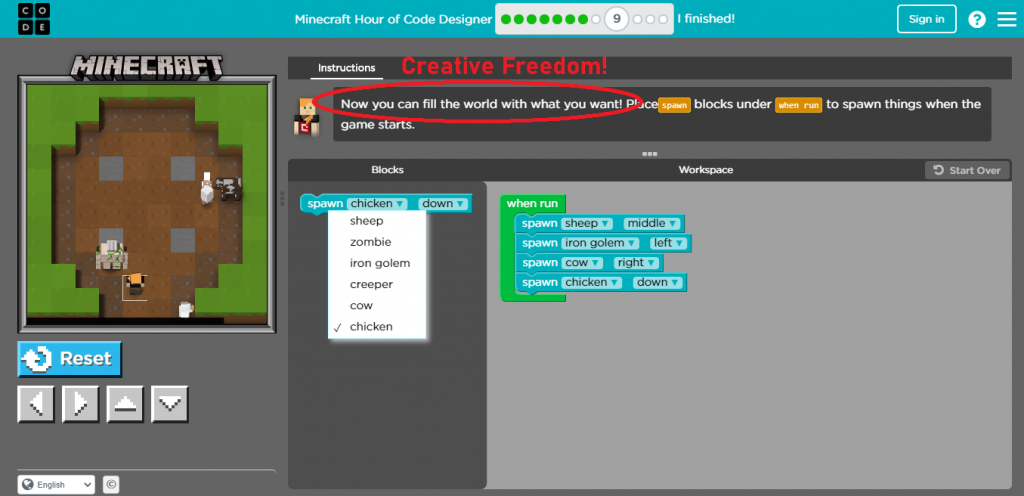 Level 9 was similar to the first 5 levels, however it allowed more freedom as there were no specific goals. In the picture below, you can see how this level is just about creative freedom.
Levels 10-12:
Although I didn't get to these levels in the hour I had, I did take a peak at them. From what I observed, these levels seemed much more complex than the last few. The blocks were much larger and involved adding a lot more movements. The final level (level 12) seemed very fun as it actually allows the user to create their very own Minecraft game!
Final Thoughts
From my coding experience, I was able to better understand the benefits that coding has on students. As previously stated, the Teach Your Kids Code website offers eight different reasons explaining why children should learn how to code. From my hands-on experience, I was definitely able to see how problem solving does encourage problem solving. The website specifically states, "Being able to code effectively, a programmer needs to use logical thinking. They need to be able to see a large problem and break it down into smaller pieces in order to solve it in an effective manner. This is called decomposition and is one of the key features of computational thinking." Moreover, even though the activity I chose was leveled at grade two, it still had me thinking critically, logically, and computationally.
In addition, I was also able to see the various cross-curricular outcomes involved in coding. Not only are students encouraged to practice their computer science, mathematical and problem-solving skills, but they are also encouraged to enhance their reading skills and depending on the activity they select, can connect to art and history. Finally, the website states that coding helps in developing resilience, which is an extremely beneficial trait to have: "They learn that failure isn't necessarily a bad thing, and in fact, it can often be something positive because it serves as a learning opportunity." With that, not only does resilience encourage students to pick themselves back up when  encountered with obstacles, but it also allows them to transform their mistakes into learning experiences – which I definitely experienced during my Hour of Code. Thus, I do believe that coding is important and block coding is a great way to introduce it to students!