After a couple days of ripping off the first set of nails, I decided to try a new style. And this time, I was very confident because I learned from my mistakes from the first attempt. If you haven't read Nail Day 1, some improvements that I wanted to make are to make the extensions the right thickness— not too think nor thin, smooth out the surface more, and make them shorter.
I moved my workspace to the floor because it was much more spacious than my table. I went with a clear gel instead of light pink this time to explore different designs. I was very satisfied with this set— there were barely any rough edges, the surface was smooth, and the length and the shape turned out perfect. The only downside was that because the gel is clear, the dirt and air bubbles trapped in the extension are visible, but it didn't bother me too much.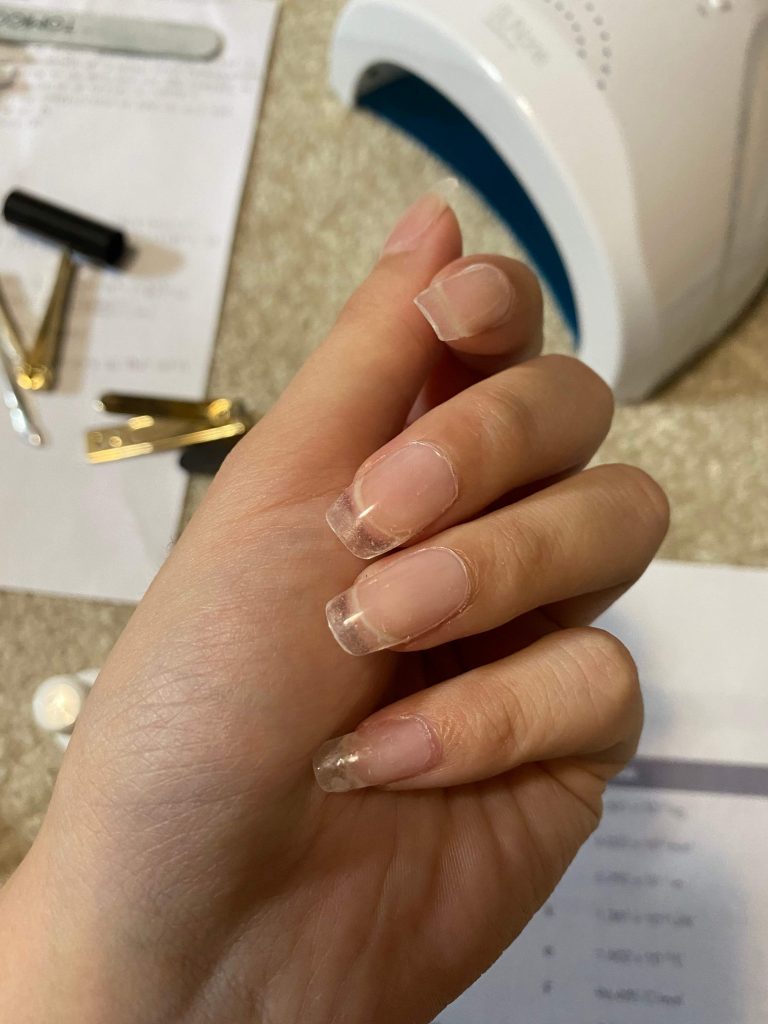 Then I went ahead and chose a swirly design. I used a gel polish and a thin brush to carefully draw the lines on my nails. The lines ended up being quiet messy and shaky, but from afar, they looked good. After putting top coat on and curing my nails, I realized that my left hand is physically unable to move nearly as fluent as my right hand, so I only ended up doing my left hand. For the next set, I'll definitely do a simpler design so that I can do both hands.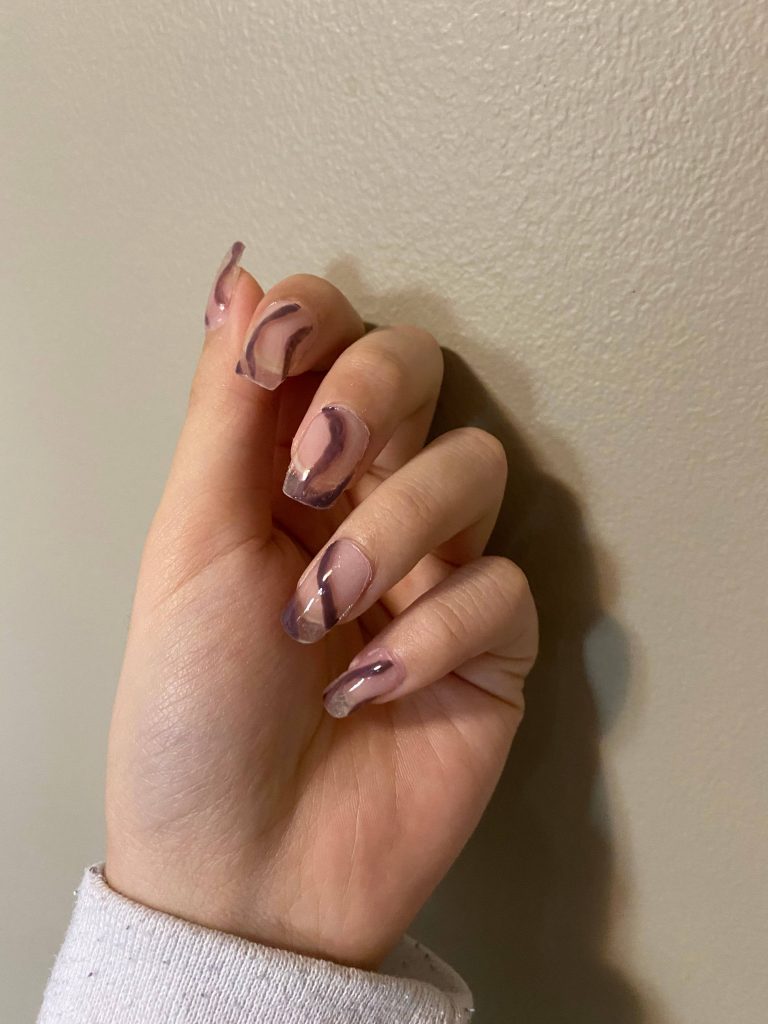 Overall, I was very happy with how my nails turned out. All my friends and family agreed that it was a huge improvement compared to my first set, and it made me very proud. There's not much I can criticize about this set except for some dirt particles that got into the extension, and I'm happy to say that I'm already improving so much!