The moment my package arrived, I set up my workspace. The kit included the following: base and top coat, 5 different polygels, some tools for nail preparation and molding the gel. I also ordered these beautiful gel nail polish.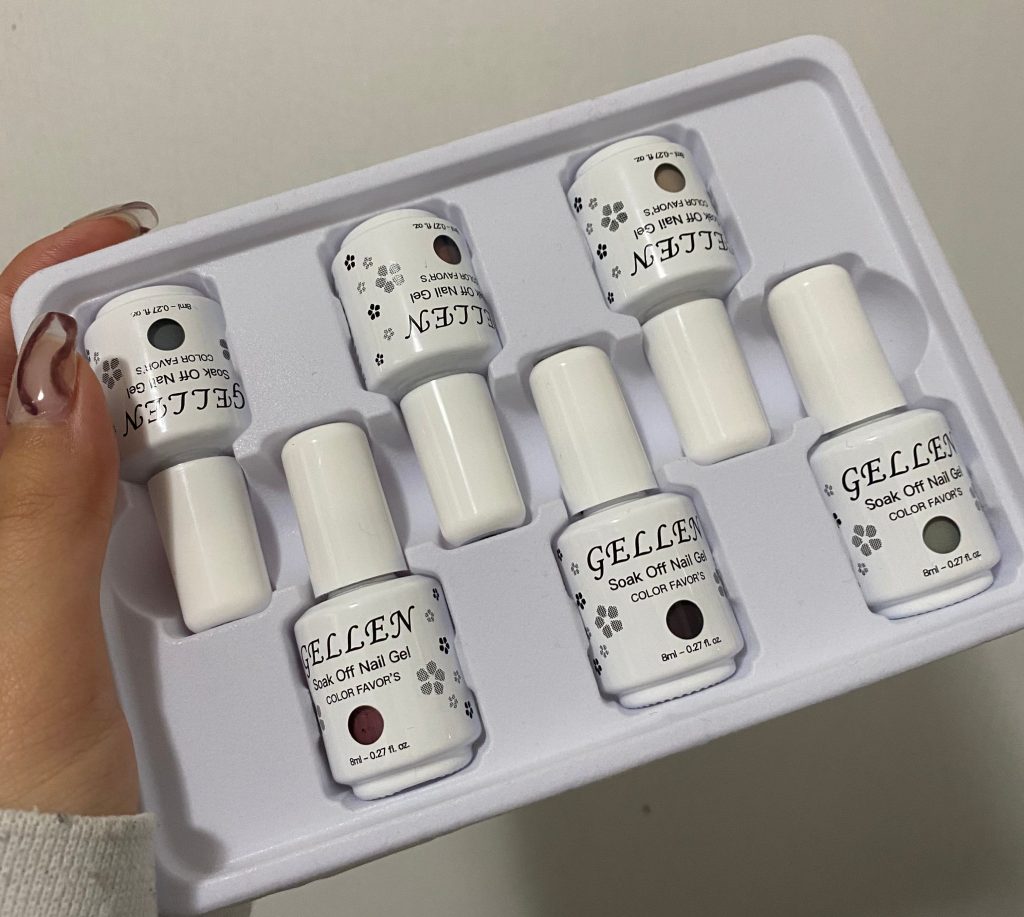 I was quiet nervous about the quality of the products because they were cheaper than I expected them to be; however, I found that all the products came in one piece and everything seemed to be fine! After reading the manual, I went ahead and started doing my nails.
The tutorial I watched is this video by Cutepolish on YouTube. The video is quiet short but I found it very informative— she got right into the point and explained the process very well. I especially loved the voiceover because her voice is soothing.
The first problem I faced was my workspace. I didn't know that it would take up so much space, and not to mention that the UV lamp requires a plugin. I definitely struggled to fit all the tools on the table, but I somehow managed to figure it out. The kit came with these nail shaped plastics called dual forms, which act as guides for the extension. I first picked out the best sizes and shapes for each nail.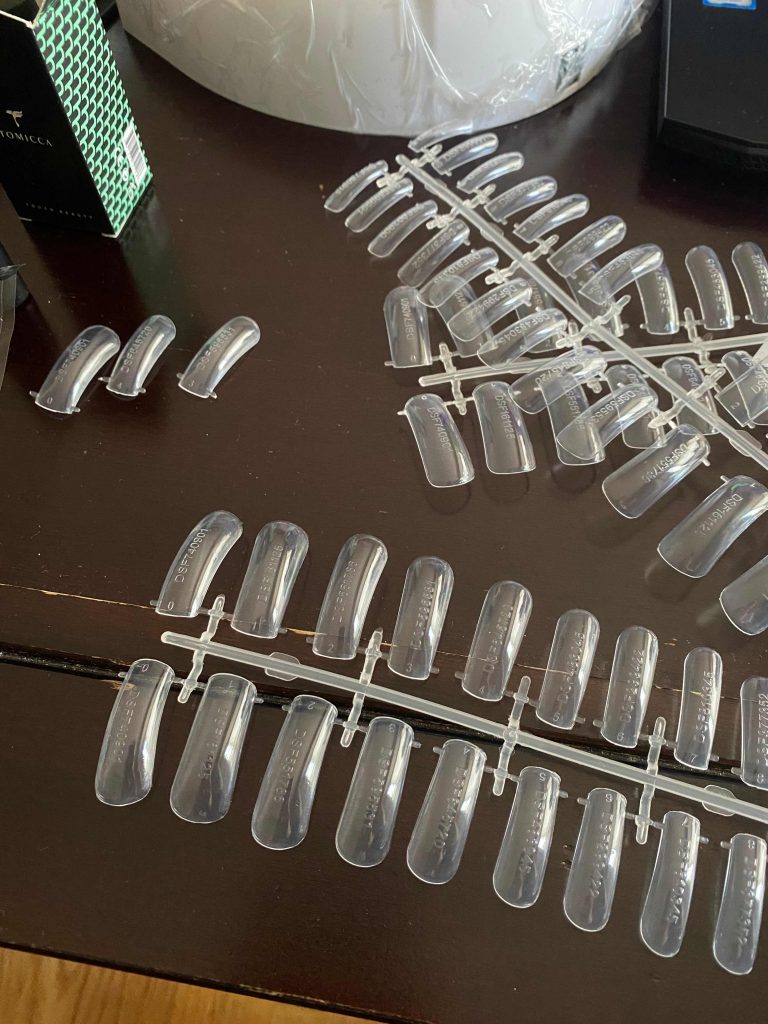 Then I prepped all my nails by pushing back the cuticles and wiping my nails with acetone to remove any excess oil and debris. After applying and curing the base coat, I started working with the gels to extend my nails.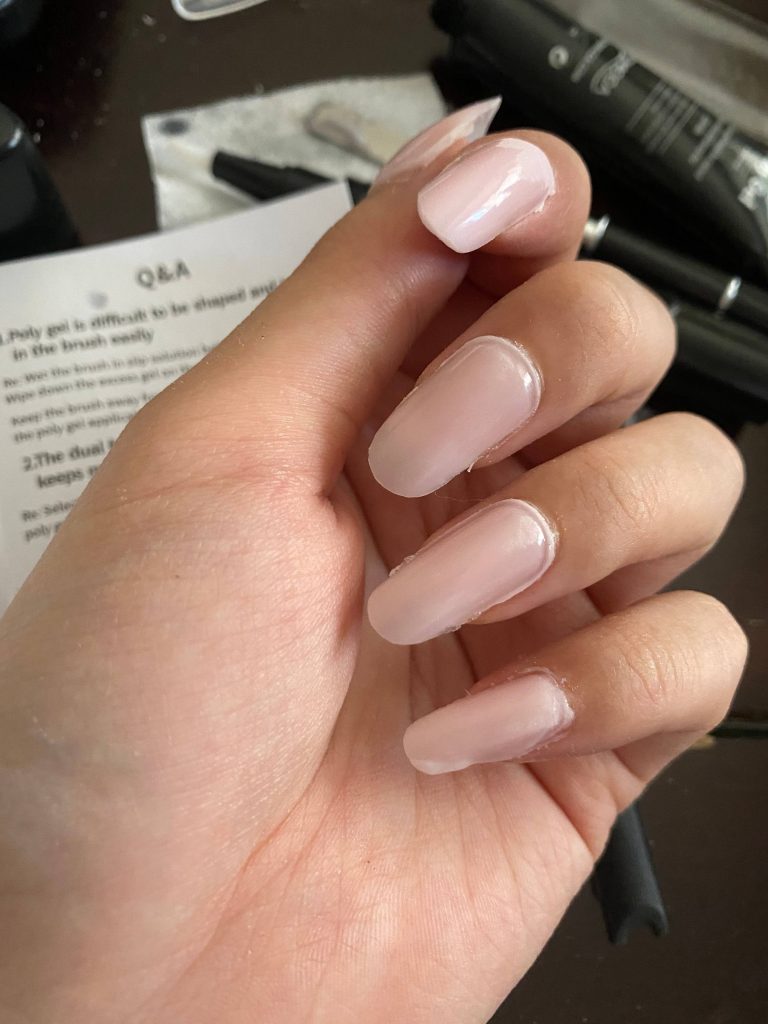 For a first try, I'd say they don't look too horrible. It was definitely a trial and error process since I made the first two fingers way too thick and some were way too thin. There were a lot of rough edges around the cuticle area as you can see, and the gel was uneven.
The same day, I decided to take the extensions off because two of them were too thin and broke off. I also made them too long for my likings so they kept getting in the way. For the next nail day, I will:
make the extensions the right thickness— not too think nor thin,
smooth out the surface more,
and make them shorter.