Welcome to Nail Day 6! I had bright pink nails from my previous set, which I got bored of very quickly, so I decided to go for something simple this time. I have limited colour options for nail polish because I haven't bought more yet, but I'm definitely planning to broaden my options. This is the gel polish I have at the moment. I wanted a simpler colour for this set so I decided to create pink-ish nude colour by combining two polish!
I, of course had to add glitter extensions to my middle and ring finger— I just adore this style so much! Although the extension turned out great, I'm not too sure if I chose the right colour of extension!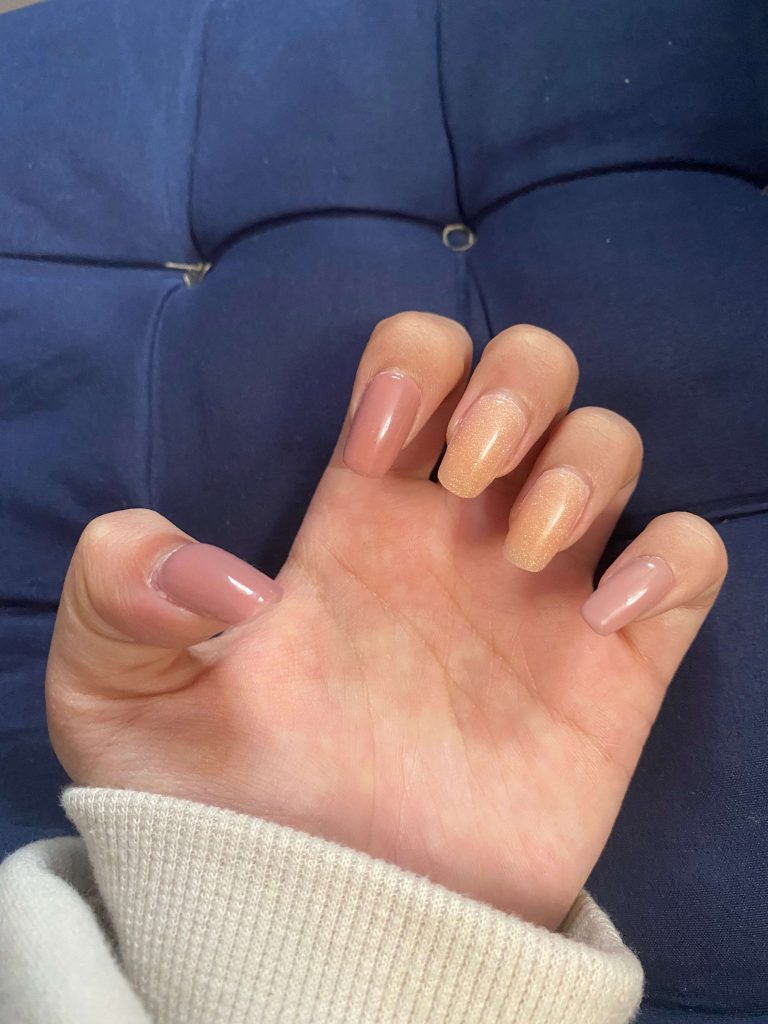 As you can see from the picture, the glitter extensions turned out to be more orangy rather than pink. I should've picked a more pink extension to match the nude nail polish, but I think they still look pretty good. I like the shape and the length of the nails, they look very natural and didn't bother me too much. They had some rough edges and spots, but overall I was satisfied with how they looked!
As mentioned before, I had to mix two polish to create the perfect nude colour. I applied "colour 1" on my thumb and index finger, and the mixture of colour 1 and 2 on my pinky. I love how the colour combination turned out, and I'll definitely be doing more colour mixes!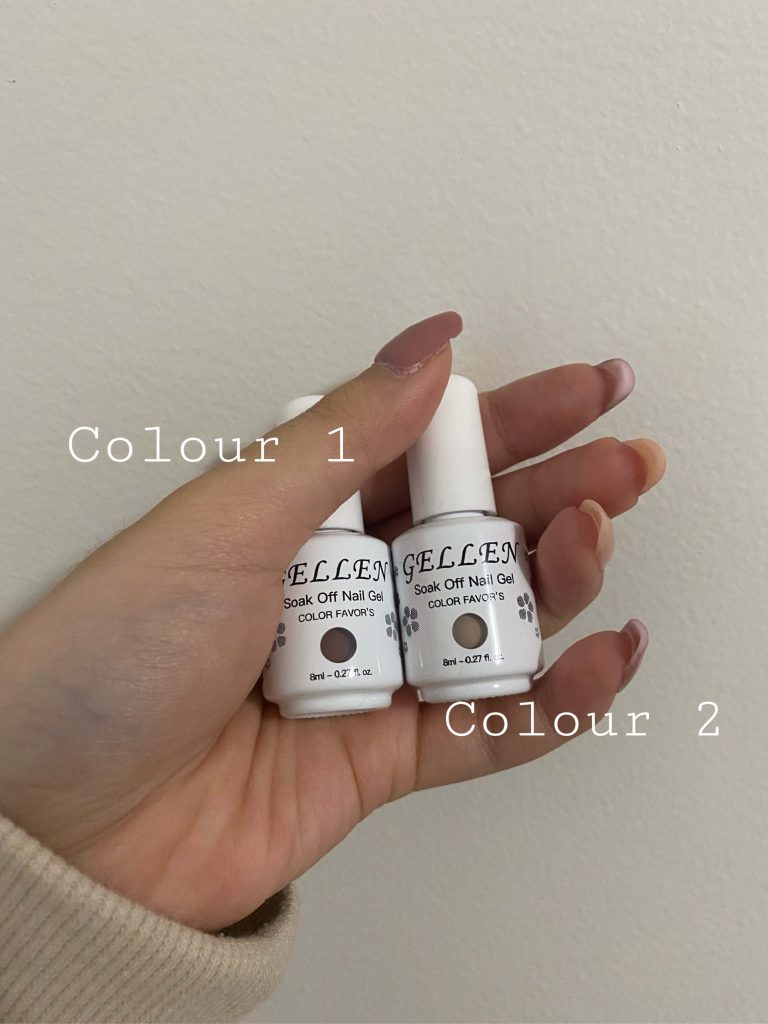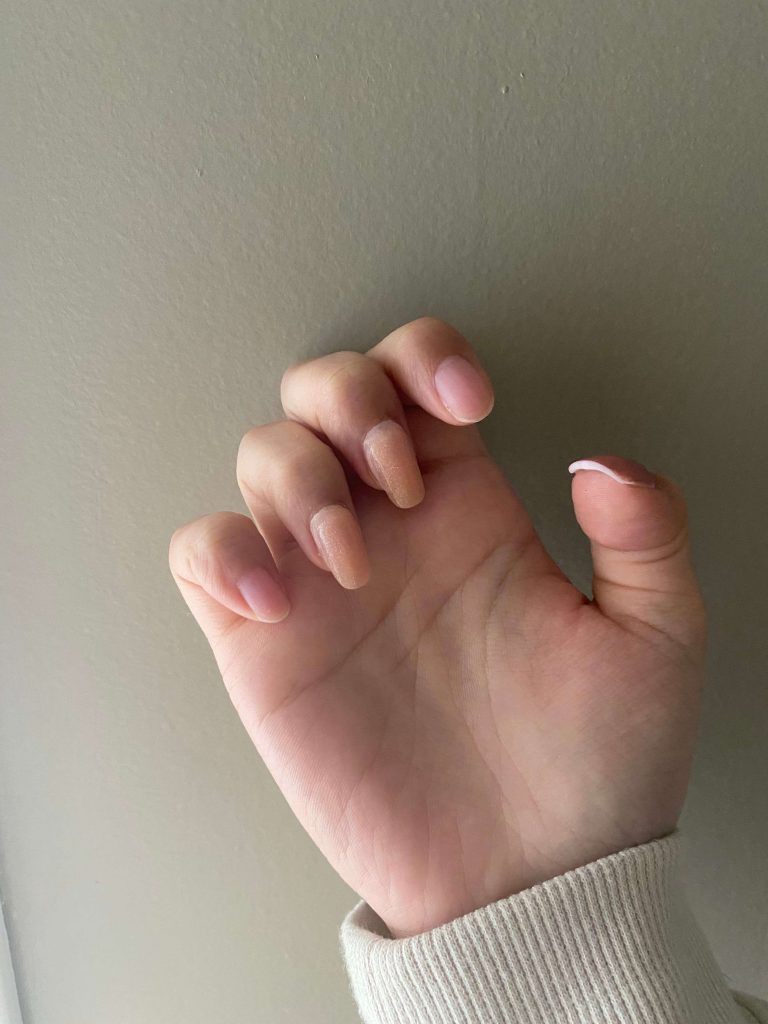 Anyhow, everything was great until my extensions fell off!!! I expected them to fall off since I cook and work frequently, but I was so heartbroken when I saw that two of my extensions disappeared. Thankfully, it's not too noticeable because I used nude colours so my natural nails blend in, but I was still pretty sad. I know for next time, I'll have to work on longevity of the extensions, so here comes more research and tutorial videos!