For EDTC300 we had the opportunity of building our professional online portfolios. Throughout the semester we were a part of a few online platforms weekly, and some daily, and throughout our lecture we were introduced to many more online resources for both our classroom and our own professional development. A part of these portfolios is building relationships and communicating with others. In this blog post I'm going to go over some of those platforms and my involvement with other people.
Discord
We all were invited to Discord. There were pre-set "text-channels" where we could ask different questions. There was a channel for general questions, and one to send resources, etc. It was a place where our class could communicate with one another and if anyone had a question it was asked to the whole group which was great because there were a few times when I wasn't feeling clear on what to do and someone asked the question I was wondering about, which helped to clear things up for me. I didn't comment on this one much but in one case I feel I was able to help my classmate Ericka as you can see in the screenshot below: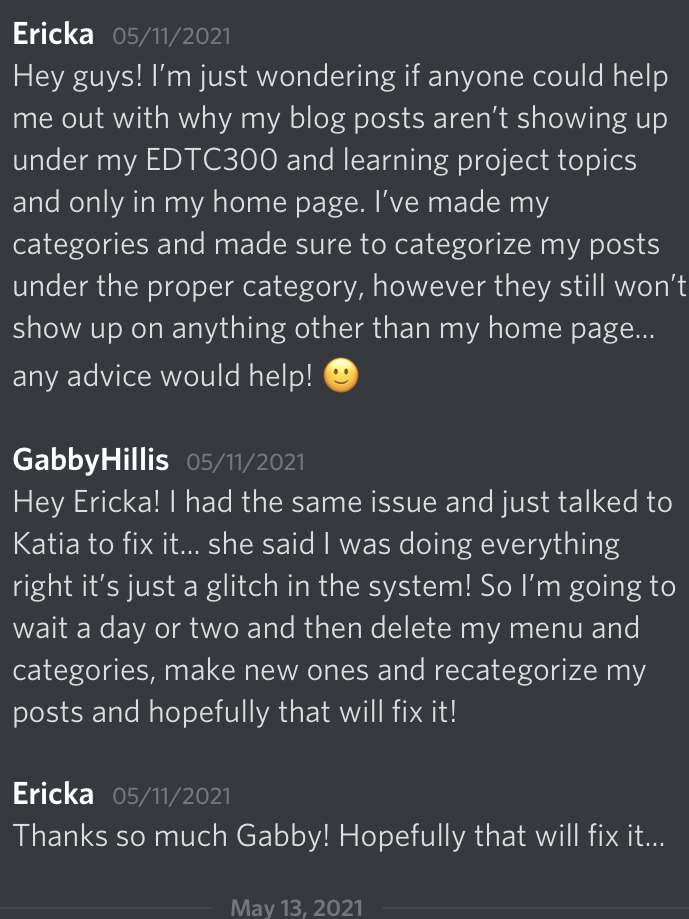 She was having the same problem as me and even though it didn't solve the issue right there and then, it gave her an understanding of what was happening with our blogs.
Twitter
When I learnt that we had to use Twitter for this class I thought "oh noooo". I had used Twitter before and didn't like it at all, however using it as professional tool has definitely changed my mind about the app! I enjoy the content my followers post and it gives me lots of inspiration. It's also great to hear back from people once I post, and it's so nice to hear when people are passionate about the same things as you or enjoy the same content as you do. Here are some things Twitter allowed me to do/brought me:
Allowed me to share some great knowledge that was on repeat in my mind and I wanted to share.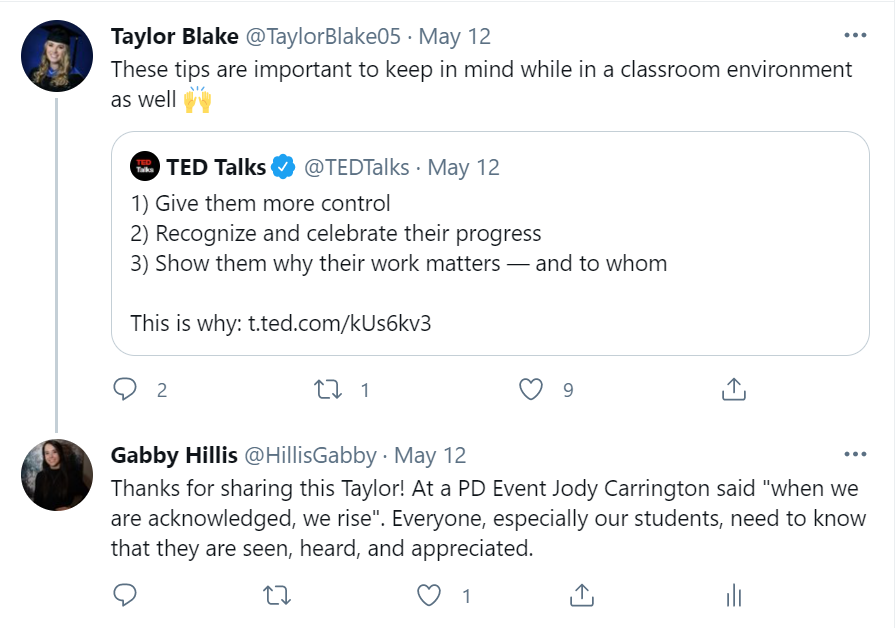 Found a great Twitter community: #saskedchat. And I got to follow an amazing account on Instagram which will be helpful in making my classroom more inclusive.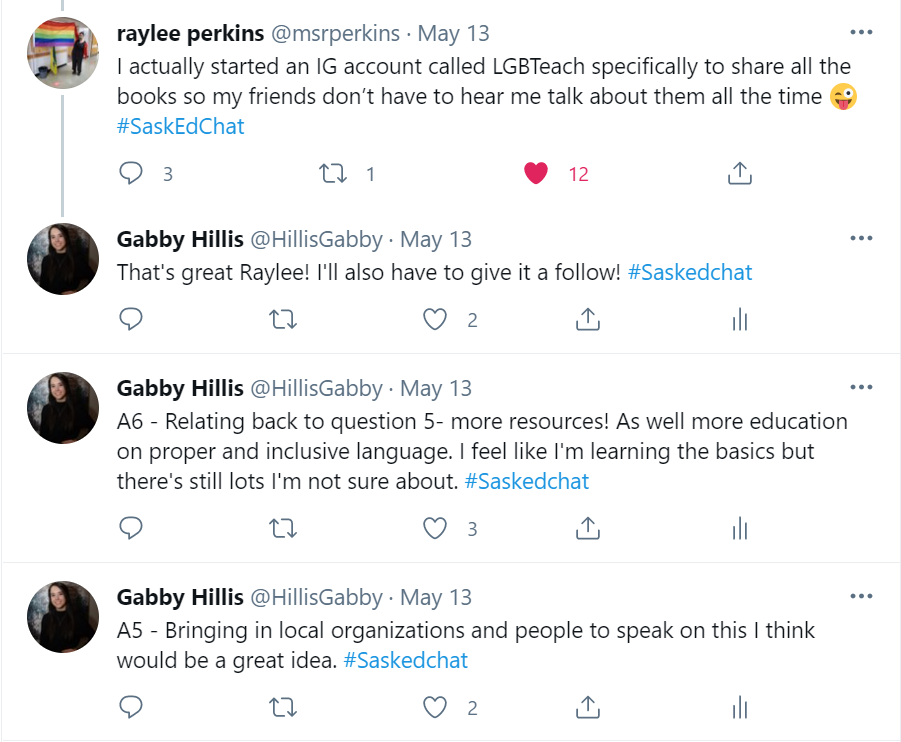 It brought me smiles.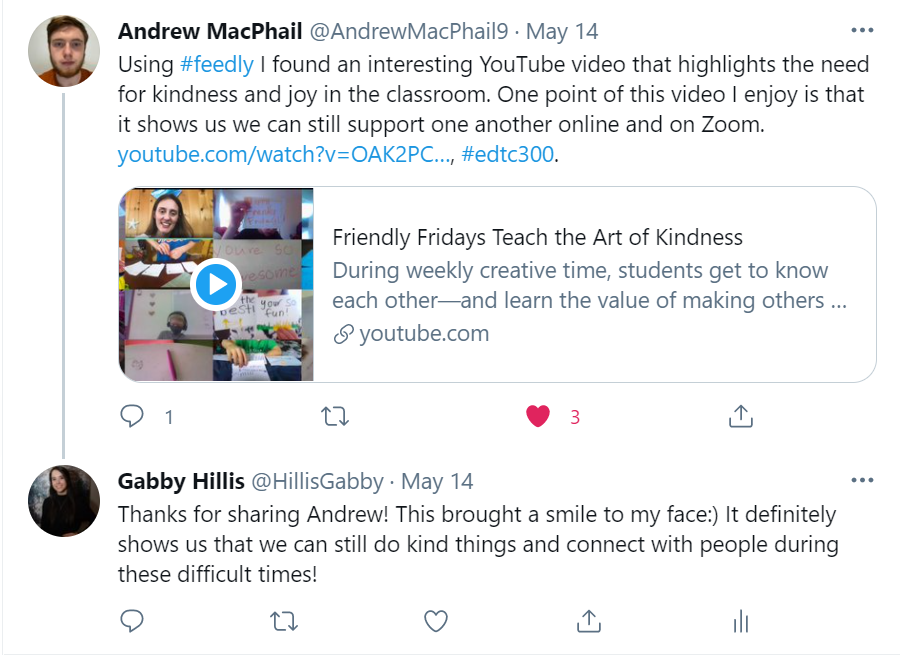 It brought me hope.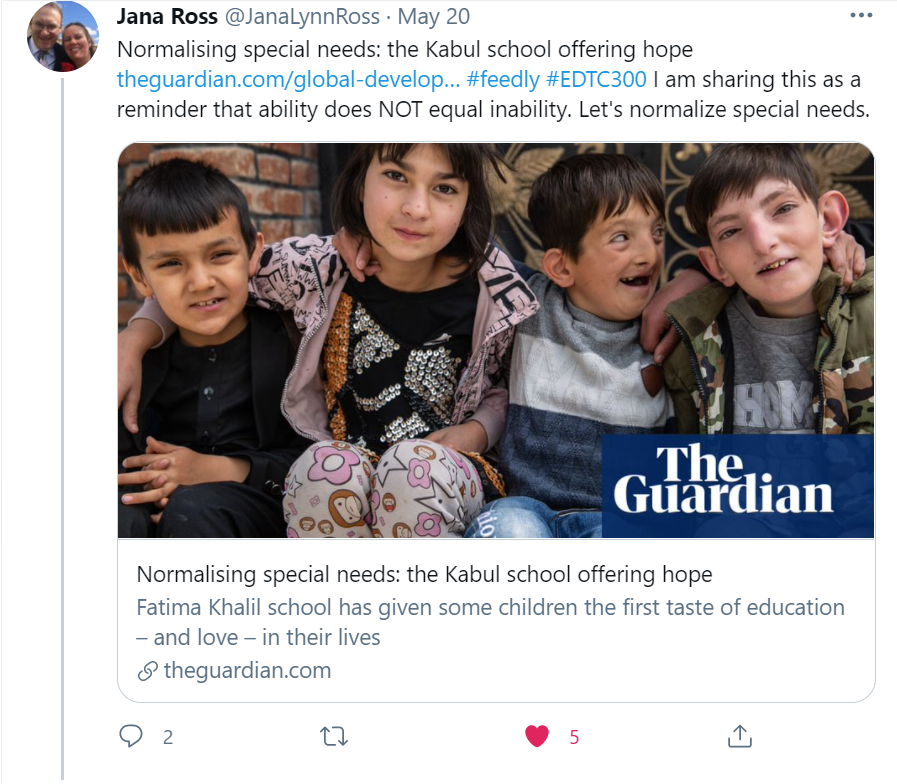 Gave me lots of new ideas and resources for teaching.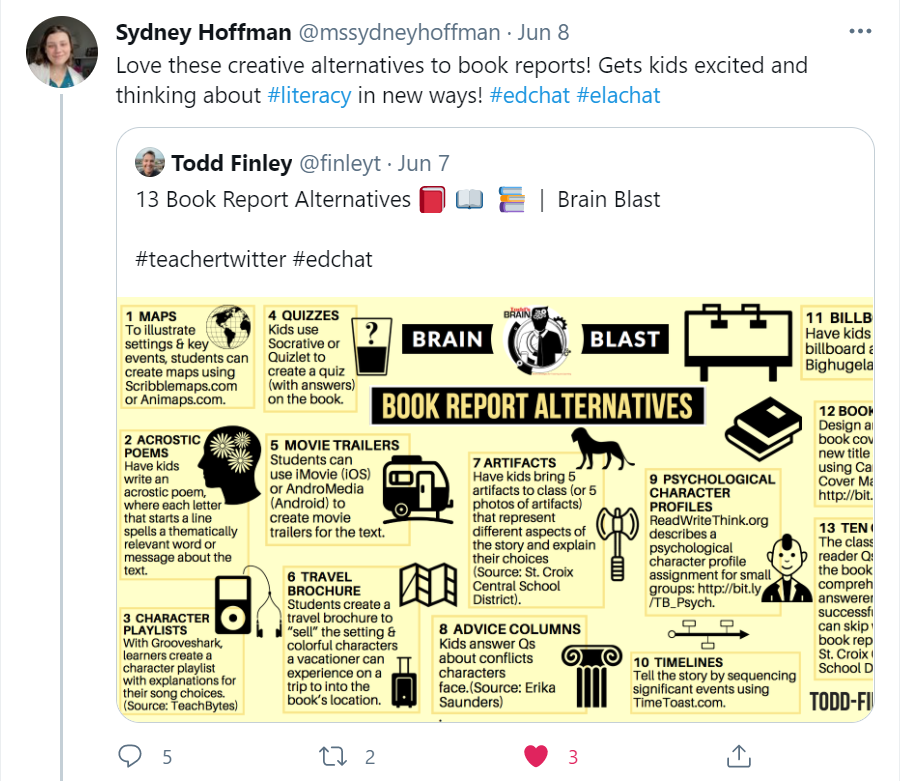 I would say Twitter is my favorite part of my online portfolio, considering all the wonderful content and resources I have come across.
Blog posts
We posted blogs weekly, some were general posts in response to questions for the class and others were for our learning project. I enjoyed reading other people's thoughts on the weekly readings and videos and hearing their perspectives. It was also fun to see the unique ideas many had for their learning project. I was doing ASL as well as two other ladies and it was neat to see what resources they were looking at and what words in the language they were focusing on. Below I have some screenshots of a few of my comments made on classmate's blogs:




Overall, I loved how interactive this class was. Being online this past year, you definitely noticed who was participating in class and who wasn't. Getting to interact with my peers on different platforms was a great way to see the potential in community building online.