I grew up as an elite athlete. I started playing basketball in grade one, and I excelled right from the get go. In grade five, I joined a track club where I quickly became successful. No matter the sport I played, I would thrive. In 2012, I qualified for the North American Championship in Hershey, PA, where I placed seventh in the 800m. I played on multiple provincial basketball teams, and started on my high school's Senior basketball team as a freshman.

In grade ten, I suffered through the peak of my severe anxiety and depression. I had suffered with mental illness since approximately seventh grade, however it worsened more than I ever could have imagined. On May 15th 2017, things took a turn for the worse. A teammate of mine from my U15 Sask season committed suicide. Tori's death completely changed my life, and I miss her every single day. After Tori's passing, I fell into an even deeper depression. On July 26th, while on a U16 basketball trip in Langley, I almost took my own life. Thankfully, I reached out for help at the last second.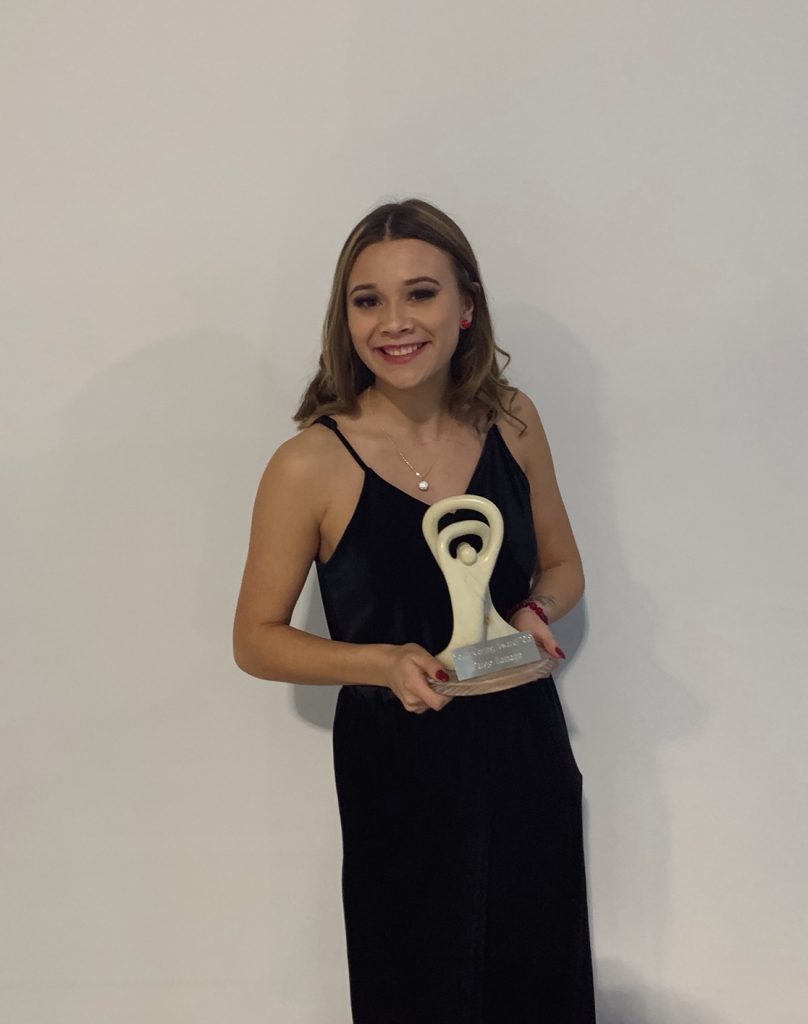 Since then, my life has changed completely and I am grateful to wake up everyday. I have taken control of my own mental health, and taken initiative in my community. I organized Mikans for Mental Health, which raised over $5000 for Family Service Regina in 2018. I have spoken at multiple I Got Mind events, and the Sask Advocate "Now in My Day" conference. In September of 2019, I was honoured to receive the Youth Caring Award from The Caring Place. In March 2020, I raised $3000 through my little photography business and the Porch Project. The funds I received from the Youth Caring Award and the Porch Project have been donated to Inside the Box: A Mental Health Initiative.

WOOF. Now, to the important stuff! Inside the Box: A Mental Health Initiative is a non-profit organization that I started in July! Inside the Box aims to promote mental health and well-being in athletics through awareness, conversation, education, and reflection. We have an amazing executive team and board of directors. I decided to start this organization because of my own negative experiences with mental health and sport, and I know of many others who had similar experiences. I also realized that suicide is greatly affecting young athletes in my community. I recognized this, and decided to try and make a change in the athletic community.

We decided that we wanted to create a course for coaches due to our own experiences as an executive team. Coaches are typically major role models, and whether they know it or not, have an unbelievable impact on their athletes' mental health. This can be a positive or negative impact. We want this course to help coaches be a positive force in their athletes' lives, while minimizing the negative impacts they might have.

In order to move forward on this project, I knew that I would have to create an outline. But, I asked myself "How the heck do I make an outline for this?". So… guess what my first step was? Researching outlines for the creation of an online course. Yep, that's right. I researched an outline to help me make an outline. That just seems so silly to me, but I now in fact have an outline for this project! So here it is:

Research outlines for creating online courses. Here are some of the sources I used: Learn Worlds, Thinkific, and Foundr
Create my learning project outline
Create a survey to send to athletes. This will help us determine what to put in the course!
Decide on a course topic
Research the subject and speak to professionals
Plan the course outline
Write learning goals and objectives
Choose eLearning platform
Create course content
Upload to platform
Test launch and gather feedback
Launch and market
I created this survey for any athletes to fill out. We will not be using it for research purposes so I was not worried about technicalities. This survey will just help us determine what athletes are struggling with so we can add to our course!

This project is a HUGE task! I have to ensure that all information I include is accurate and relevant, and will not end up harming the mental health of athletes to come. I will be communicating with professionals quite regularly, so I am not worried at all. There is a possibility that this project will not be entirely completed by the end of this course, but that is okay!

I am so excited for the opportunity to work on a passion of mine in a University class. I hope you enjoy this journey!

x Paige Hamann