Throughout this semester, I have been reminded how important collaboration is in the field of education. Collaborating with classmates, co-workers, administrators, and online are all important interactions as a teacher. These interactions help us explore new ideas, tackle problems, and find solutions that we could not have come up with on our own. I found this great video that highlights not only the importance, but the power of collaborating with others.
One of the main benefits of collaboration in the field of education is the ability to share resources. Through Twitter, Slack, Facebook, and other platforms, countless resources are shared among professionals. This is one amazing benefit of our digital community. Throughout EDTC 300, many amazing resources were shared and created. I am thankful to have been able to see these tools and I hope to use them in my future classroom one day!
So…let's move on to a few of my contributions to our class community.
Twitter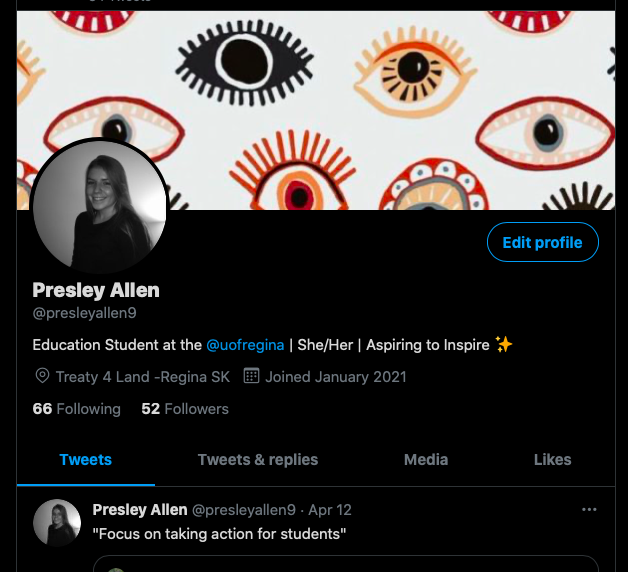 I have loved getting to learn how to use Twitter this semester. This was my first time getting set up with the platform, so it was a bit of a transition from other social media platforms. I chose to look at Twitter as more of a "professional" platform that I would use for networking with others. For example, I really enjoyed the SaskEdChat that our class was able to participate in. I was able to hear from educators from all over the province. What an amazing opportunity that was! I hope to be able to participate in more of those online chats in the future.
I think that twitter is a great place to share resources and inspiration. Here are a few of the Tweets I have included on my page:
Twitter is also a great place to collaborate with others in our course to ask and answer questions. Here are a few examples:
I have loved getting to use Twitter, and I will definitely keep using it in the future!
Blog Interactions

It has been amazing to see all of the learning project posts from our members of our class over the past few months. I have been so impressed with the creativity of everyone! Personally, I love getting new comments on my blog. It makes me feel so encouraged. Throughout the semester, I tried to do the same for others in our class. Here are some examples of blogs that I commented on:
I was also able to link to a few other student's work in my own blog posts. Here are those examples: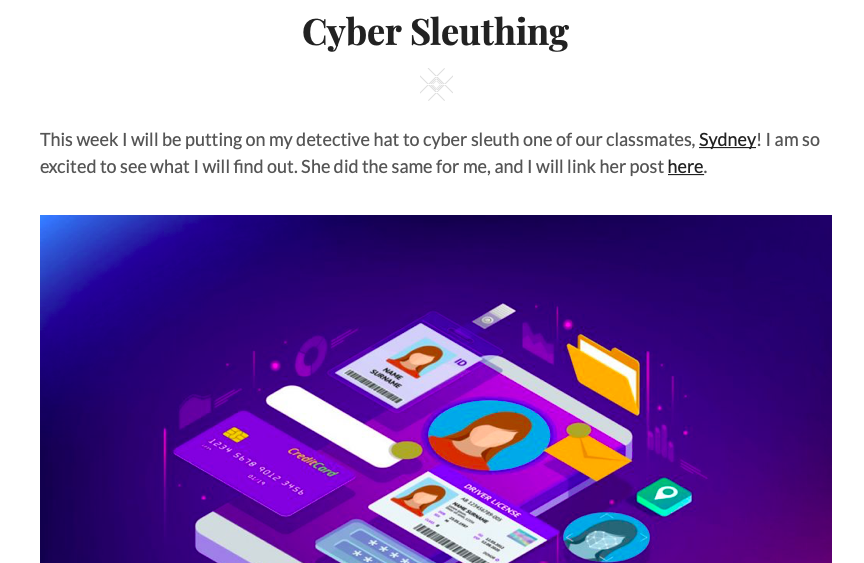 All in all, I feel very lucky to have been in this class with such great, encouraging people! I will not forget all of the resources and tools that were shared, and the great interactions with all classmates. Thanks everyone for a great semester!