Finding out what purpose schools are meant to serve in society is a great place to start when considering if schools really need to change. A quick Google search allows anyone to practice some digital literacy skills, in addition to refreshing yourself with one of the Ministry of Education's favourite curricular outcomes – determining if information is coming from a reliable source. I chose to go with the Government of Saskatchewan for my answer. I figured that going to the source of curricula and funding would make for a reliable source of information.

Somewhere along the early part of my career, a segment of a phrase stuck with me, as I am sure it has many, many educators, "… to help create contributing members of society," or something like that. Connecting this to the question at hand, and accounting for how society has changed over the course of my career alone, a change to schools, perhaps more so the system, would be a step in the right direction to ensure that highly skilled and highly educated individuals can contribute to the success of our province.
The University of Phoenix Research Institute Future Work Skills 2020 identified six drivers of change that will reshape the landscape of workplaces and what they believe to be ten critical skills for workplace success in the not too distant future. Reading through this article and reflecting on my own practices was an eye opener. I am preparing students for the present (at best), if not the recent past! I found it difficult to stay focused on reading this article with my mind racing back to what happens in our classroom, trying to figure out just how much of a disservice I am doing to these students with regards to their future.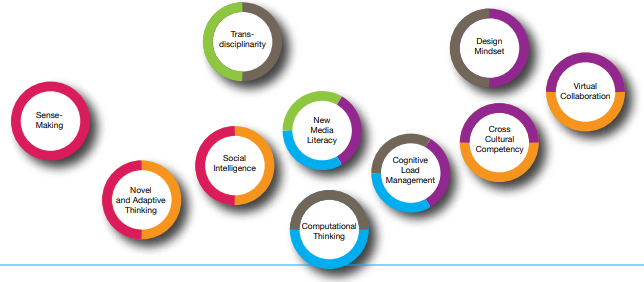 I talked myself down to realize that there are elements of these ten skills for the workforce in our classroom, as I am sure there are in everyone's, including yours. A product of the system that we work within, combined with our own comfort levels and knowledge bases, there is certainly room for improvement in incorporating these skills more effectively. For me, cross-cultural competency, computational thinking, new media literacy, transdisciplinarity, and cognitive load management will get some extra consideration in my future planning.
I cannot be alone playing catch up with my guidance and the desired outcome for these students, right? I want to say no. I want to be a part of a group. I do not want to be the only one lagging behind the needs of students for their future. What sort of world am I preparing students for? Techniques, content, skills, methods, organization… more self-reflection makes me think that I am a part of a system that is preparing students for the present, if not the recent past, rather than the future. Education is in the difficult position of being tasked to prepare students for a future that is changing faster than we can keep up. Educators' abilities and confidence levels, despite opportunities for professional learning, are in competition with technology changing faster than what we can manage, and students are often lacking the media literacy and digital citizenship skills necessary to make meaningful use of the technology at their disposal. There is also the fact that professional learning, infrastructure, and equipment acquisition and maintenance come with costs in a sector that faces many funding difficulties already.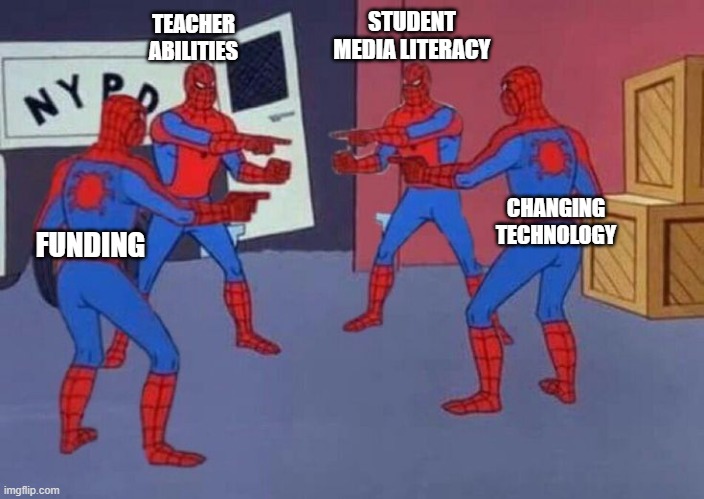 The articles What's the future of education? (TED-Ed Blog) and 9 Things That Will Shape the Future of Education: What Learning Will Look Like in 20 Years? (Home E-Learning Trends) were interesting reads and helped me get over my aforementioned low. Some elements of these articles have already been experienced as education has trudged forward through a pandemic. Other elements have been around for a few years, just applied differently than described. What was clear this week is that education will need to mirror society more closely than ever before to remain relevant to the future success of our students.