Does technology really enhance learning in the classroom?
YES. But…
Upon reflecting on the debate that Will and I facilitated with Janeen and Catrina, I have come to realize it is not so obvious that all technology enhances learning for all students. Our polarizing arguments, discussion, and class questions led me to reflect on my own practice, and whether or not my use of technology is, in fact, enhancing learning for the students in my classroom. Here are some reasons why technology is necessary, and must continue to be a part of my practice moving forward.
1 – Tools to Organize Kids
As a general response, I believe technology enhances learning in my classroom. The Google Suite of programs has been my right-hand pal in keeping my students organized, engaged, and motivated on all things school related. This includes keeping up with class activities, handing in assignments, collaborating on projects, etc. Of course, Janeen and Catrina made several intriguing arguments on how these programs can be detrimental if not properly taught or prepared by the teacher.
2 – Technology is not Going Away. We must continue to embrace it!
I enjoy learning from my students, and quite often, this involves the use of technology. When these opportunities become even more rewarding is when I can add new ways of incorporating technology into my teaching practice. I have tried to engage students by offering project options that involve Instagram, TikTok, Facebook, Minecraft, etc. I plan to incorporate ChatGPT moving forward to be a tool to promote new ideas, ways of coming to conclusions, and exciting activities to provide more meaningful learning for students.
3 – Life Skills in the Technological Age
One of the important values that I came across many times in my preparation for the debate was the importance of teaching students the value of technology and how to use it in a positive way moving forward as they continue to gain knowledge and learn new skills to best prepare for their own futures. The ICTC refers to this in the article we asked our class to dive into:
"A vision of success for educators would incorporate learning pathways like college-ready, career-ready, and citizen-ready skills together with personalized learning approaches that address a child's unique educational needs. Increasingly, this holistic learning pathway is considered inseparable from technology" (ICTC, p. 58)
To allow students the opportunities to become active and engaged citizens, we need to ensure that includes digital citizenship and digital literacy skills, which must be taught within the classroom setting over their entire educational experience. Banning technology or removing it from students' hands will only be detrimental to their development in this technological age.
The Cons to Technology in the Classroom
Catrina and Janeen had an excellent critique of technology in the classroom, and provided many insightful points about what teachers must be aware of when planning for and offering technology in the classroom.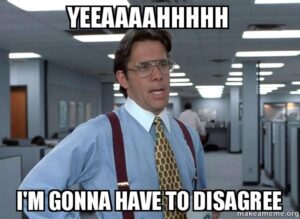 Scott Widman, in his TedTalk, refers to the current generation of students as "digital natives". These students, throughout their school experience, have been immersed in the world of technology. A tech device is less a tool in which they possess, and more of an environment in which they inhabit. These students struggle with: 1. Technology Addiction, 2. Are easily distracted, 3. Lack social skills to communicate with others. The list goes on, but I would argue these are three of the major issues that would support the claim that technology does not enhance learning.
At the end of the day…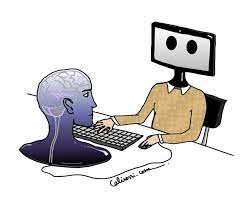 I thought Will and I were lucky to be arguing in favour of technology enhancing learning. However, it became more and more clear throughout the debate that it will always boil down to the practices and efforts by individual teachers to make technology beneficial for all students. Just as there are different learning styles, there are different ways we must incorporate and limit technology to educate students to reflect the community we hope to emulate for our future generations. I do not think it is possible to be the best educator without using technology to enhance the educational experience for students because they are, in fact, digital natives that relate and understand best when technology is incorporated into their learning outcomes. Future debates will continue to muddy the waters, but will be very beneficial in helping us understand what we must do moving forward to best prepare our students to be skilled, caring, active and engaged citizens.