Sign me up! Exploring Facebook.
Sign me up! Exploring Facebook.
Since hands on learning is truly my jam, I decided to use some internet sources to search for Floral Arranging classes available near me. I started with a simple Google search. The closest one listed was from a shop in Saskatoon called Twig & Bloom.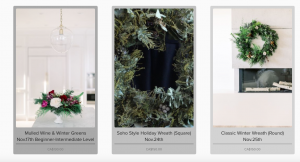 Next, I hopped onto Facebook to have a look at some local florist profiles.
The first one was the Lumsden Florist. They had a TON of options for Take and Make kits that could be picked up from the store after November 22, and also delivered within the town. There was everything from Winter Porch Pot Kits to Grinch Tree making kits. The kits came with written instructions and the link to a virtual class that would assist in the making. What a cool option!
Aside from all the Make & Take kits, there was also a solid lineup of workshops. I was so excited when I saw that there was one in Moose Jaw! Then, I realized that it was cancelled. I will have to keep my eye open for future workshops considering they obviously host them here!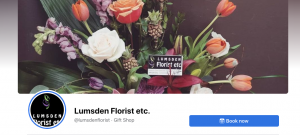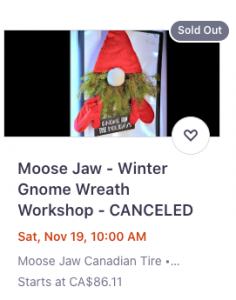 Another profile that I found on Facebook was a beautiful little shop in Moose Jaw called Untamed Blooms & Botanicals.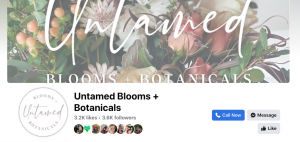 On November 7, they advertised a Christmas Rustic Hoop Wreath workshop on November 27 and a Boho Centerpiece workshop on December 8. How fun! Anyone want to sign up with me?
Facebook is a great place to find information about businesses and events. I know it is most commonly referred to as a social media platform, but I think it is a useful tool for finding out local events and gathering contacts. It kind of comes with a poor image due to the scandals and inappropriate usage of it through photos, Marketplace thefts etc. However, I think some of it's positive uses gets overshadowed. It is a great place for businesses to build their clientele and I will say that searching to find information on my chosen learning project and sources for hands on experiences was so efficient. I had lots of local shops pop up in minutes! I could see some of their offerings, products, and get in touch with owners through Messenger super quick. It is not all bad. Now, who is coming with me to the next local floral arranging workshop??? Let me know….I am all in!