Hello! If you stumbled along my page you probably already have a good idea of two things – 1. My name is Alli, and 2. I am a future educator, if you guessed either of those things you are correct… but there is more!
So yes, my name is Alli and I am currently enrolled in my Bachelor of Education After Degree at the University of Regina. I completed my Bachelors of Commerce in Accounting this past spring at the University of Calgary and jumped right in to my after degree. During my entire first degree I just knew it wasn't the right fit. I would listen to my friends' experiences with their education classes or internships and I envied them, their experiences, and their future careers – so I pivoted *cue Ross Geller*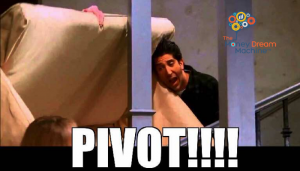 I currently reside in Regina, Saskatchewan on Treaty 4 Land. It is important to me that I acknowledge my treaty responsibility and continue my personal eduction on Truth and Reconciliation to ensure that I am providing myself and my future students with the most inclusive and transparent environment that I can.
Having lived in Calgary for the past five years and having the rockies at my fingertips had really fostered my love for the outdoors – something I hope I am able to inspire in my future students! When I am not in class or working I love to spend my time curled up with a good book or doing something active – again, two things I hope to bring forward to my classroom! I spent many years being a student athlete – in both high school and post secondary, and not having much down time has helped me appreciate the time I get to do things I love, with people I love more than ever.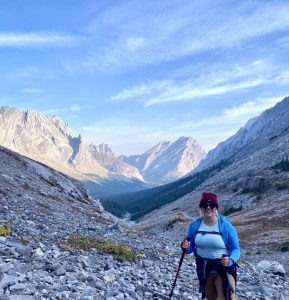 Now that you know a little bit more about me – I would like to introduce you to my social position or belief that I believe will have a large impact on who I am as a teacher. I believe that to inspire students to be lifelong learners, I must be one as well. This is something I stand by and can carry into many other things – it means I am committed to learning more with regards to sociological issues so that I am able to create a classroom culture where challenging conversations are welcomed. To read a little bit more about my pedagogical beliefs please check out my Teaching Manifesto page!
As technology continues to grow in importance in this generation, I find myself using Instagram for my everyday life as well as a learning resource to supplement the DIY ideas I find on Pinterest. While I was working in corporate Calgary I was an avid LinkedIn user, I still find it to be a great source for news and to stay in touch with our economy!
While we are moving out of our "Zoom Era", I am seeing an increased level of technology use in our face-to-face world/school as well! I love participating in Menti's or a Tophat quiz during class as they are a fun and low-pressure way of encouraging participation. As much as I was ready for the in person interaction, I did appreciate the convenience technology provided over the last two crazy years! It opened our eyes to a new way of learning and though we no longer rely on it I believe it will still be crucial as we move forward and am excited to see how my cooperating teachers use it in their classrooms!
… I also heard that math teachers are quite active on Twitter, naturally, being a math lover I had to join that world too.
Anyways, now you know me a little better than you did before – thanks for stopping by.