A teacher is the gardener of their classroom. They have the power to plant the seeds and the ability to nurture those seeds as they grow into plants. In a garden, plants grow at different rates, to different heights, some enduring weather better than others but what they all have in common is that they have a purpose – same as students.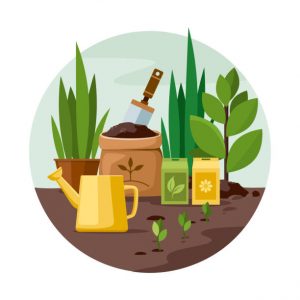 I believe in the power of an educator, the power of learning, and the power of each individual student. I promise to help nurture my students in a way that allows and supports them to grow into their own selves. I will bring what I love and what makes me happy into my teaching with the goal that it will act as encouragement for them to bring their passions to life within the classroom. This power that we hold is fueled by education – formal and informal. Education is our guide to more meaningful conversations, relationships, and how we are able to become who we want to be and understand those around us. 
I commit to being a lifelong learner so that I am able to ensure my classroom is an inclusive, safe, and comfortable environment. Continuing my education on what I can do to make an impact with Truth & Reconciliation and being transparent with my journey towards decolonizing my classroom. I believe an inclusive classroom is built from getting to know my students as the human beings that they are and are looking to be. 
Promising to listen rather than assume with regards to my students and their emotions is important to me. Using "I believe you" statements to empower them in identifying their feelings as well as implementing self-regulation exercises as a norm in my classroom. This will guide me in staying accountable to this promise.
It is my goal to create a classroom where everyone feels empowered,important, and recognized. Teaching for differentiation will be how I achieve this – acknowledging when I need to change or when something is not working. 
Course Inspiration: 
Goldberg, G. (2018). Teach Like Yourself : How Authentic Teaching Transforms Our Students and Ourselves. (1st ed..).
Gunderson, Michelle. "'I Believe You.'" Rethinking Schools, 5 June 2020, https://rethinkingschools.org/articles/i-believe-you/.