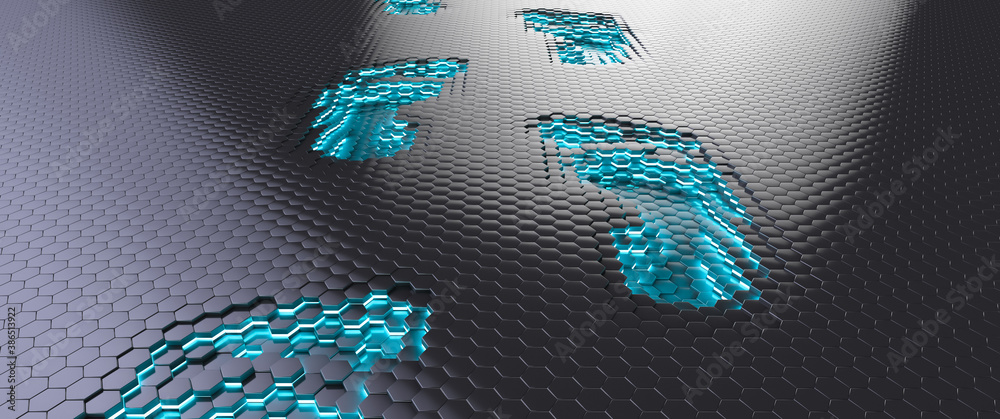 This past week concluded our final debate topics, the first focus beginning with, Educators and schools have a responsibility to help their students develop a digital footprint. Congratulations to the agree team of Rae and Funmilola as well as the disagree team of Gertrude and Kim on a very well thought out and prepared debate presentation. Both of your opening statement videos were highly engaging and the facts and stats shared were incredibly informative. This ultimately led into an exciting class debate discussion, which consisted of several key questions and great dialogue.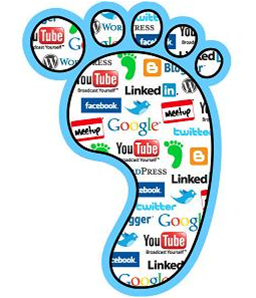 Initially for the pre-vote, I voted agree as I was reading the debate statement from more of a digital citizenship perspective rather than a digital footprint perspective. However, once we joined our break-out rooms for further discussion after the opening statement videos, Colton made a fair point about the key difference between the two. As stated in the disagree team opening statement video, "A user can leave a digital footprint either actively or passively, but once shared a digital footprint is almost permanent in nature." Additionally, Spada describes a digital footprint consisting of any information about you online via photos, posts, articles, videos, and comments. To further explain digital citizenship, the agree team video highlighted the nine elements of digital citizenship including:
Respect for Self and Others – Law, Access, Digital Etiquette
Educating Self and Others – Digital Literacy, Communication, Commerce
Protecting Self and Others – Security, Rights, Responsibilities
Even though there are several obvious differences between the two topics, in many regards there is a strong correlation between the two, as understanding digital citizenship ultimately leads to a positive digital footprint.
After the break out rooms and leading into the class debate discussion, my thought process quickly changed as I was able to read and understand the debate statement more clearly, which ultimately led me to vote disagree for the post-vote. I believe that for educators, taking on too much can become overwhelming, and at some point it is necessary for us to set professional boundaries for ourselves and to develop a shared responsibility with others that are more than capable to assist. Although there were many different perspectives shared about the digital footprint from both sides of the debate teams, I do appreciate that both the agree team and disagree team advocated for a shared responsibility on the matter, rather than placing the responsibility solely on the educator.
Educators and schools have a responsibility to help their students develop a digital footprint. *Agree*
-Family Education: It takes an entire community to help inform our children and youth on the important topic of digital footprints. Therefore, student families require support and education on this matter too, and educators have the ability to bridge that gap. Within the school, staff can provide digital citizenship workshops and inform the families on new and exciting technology initiatives that are taking place in the classrooms. As Kari suggested on her recent blog post, many schools are already hosting Literacy and Numeracy Family Nights, what about Digital Family Nights too?
-Classroom Digital Footprints: Within our classrooms, students are creating their own digital footprints right in front of us. This can be through sources such as their school email, RazKids accounts and Seesaw or Edsby acccess. One of the key components of Seesaw and Edsby is sharing student learning between home and school, which often consists of the student being in the picture or video themselves. Perhaps a different approach to this could be asking the student for permission to take their photo or video prior to uploading it online through one of the mentioned school platforms. Our students have a voice too, and ultimately it is their decision of whether they want their information to be shared online.
-Footprints Left Behind: Many of our students are not fully aware of the effects that their digital footprint have on their futures, such as employment. As McGuckin (2018) describes, "one area that [does not] get the attention it deserves is educating students on the digital footprints they leave behind. Footprints that can jeopardize their employment potential." In connection to this statement, I do remember that when I was first beginning the hiring process as a young teacher, it was shared with me that I needed to be very cautious of what I was posting online, as it could ultimately jeopardize my career and acquiring a teaching position.
Educators and schools have a responsibility to help their students develop a digital footprint. *Disagree*
-Proactive Rather Than Reactive: The majority of students have already started to develop their digital footprint before entering school in the primary grades. Not to mention that their digital footprint is developed primarily outside of school hours. Through a national survey, Brisson-Boivin (2018) states that for children ages 0-4, "42% have their own smartphone and 38% have their own computer" (17). Therefore, it is vital that parents begin educating their children on this matter at an early age. Parental involvement and education is crucial. If this is not attained, educators will continually be trying to "catch-up" to inform their students on such an important matter. Essentially, as an entire community together, we need to be proactive rather than reactive.
"42% of children ages 0-4 have their own smartphone."

Kara Brisson-Boivin
-School Media Release Forms: Several educators, myself included, have a large concern about the Regina Public School Division Media Release Form. With this uncertainty, of course leads to many questions:
What does this form all entail?
Are educators properly informed on this matter from the school division level to convey the correct information when explaining the form to students and their families if there are questions or concerns?
Are students and their families completely understanding what this form means when providing their signature?
Are there supports to help with immigrant families or families that are illiterate to better understand the matter?
For several responses to these questions, my immediate answer is NO. An important form such as this, for both educators, students, and families, requires more clear information and much better communication.
Final Thoughts
In conclusion to this debate topic, both personally and professionally, I am not sufficiently educated on this matter enough to teach my students about it independently. This is due to a lack of relevant resources and accessible professional development opportunities. Therefore, that is why I believe that it is important to approach the topic of teaching students to develop a positive digital footprint from more of a community-based approach. Ultimately, this allows for the responsibility to not be solely placed upon the educator, but rather to everyone involved.
Thanks for reading and stopping by!