Thankful I can call myself someone with enough coding experience to be comfortable in the field. I can even add that I volunteer at a computer science summer camp so my critique comes with experience teaching kids in the field. Knowing what I do sets me up to be able to jump right into coding tools and see what benefits they offer to teaching the youth on coding.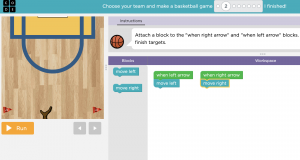 Getting hands on with code.org, I think they way they simplify the coding process to visuals and events really simplifies the experience for students new to the field. The biggest problem I found when exposing new perspectives to the field is the feeling of overwhelming the student when trying to break down too many new ideas. The way this resource is set up we can really slow it down for the students to build the foundation before laying down the brickwork. Having the students take the lesson at this pace can also build interest in the field as having tools such as Minecraft lessons can extend the appeal.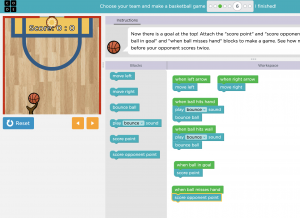 Overall I think that computer science is a widely expanding field that a lot of future students will be specializing in and building an appeal as a younger age really sets the student up for success if they choose to pursue this field down the road.
Links:
Code.org