Well, week one is in the books and I'm willing to call it a success. I'm actually fairly surprised at how easy it was to eliminate snacking and unhealthy food from my diet (although Sunday was a little bit of a cheat day).
My daily caloric intake goal to lose a pound a week is 2, 120 calories per day, or 14, 840/week. This week I consumed 11, 998 calories.
On most days, I was well below my recommended caloric intake. It will be interesting as time goes by to see if this effects my energy levels. I felt fine everyday this week eating well below my recommended amount.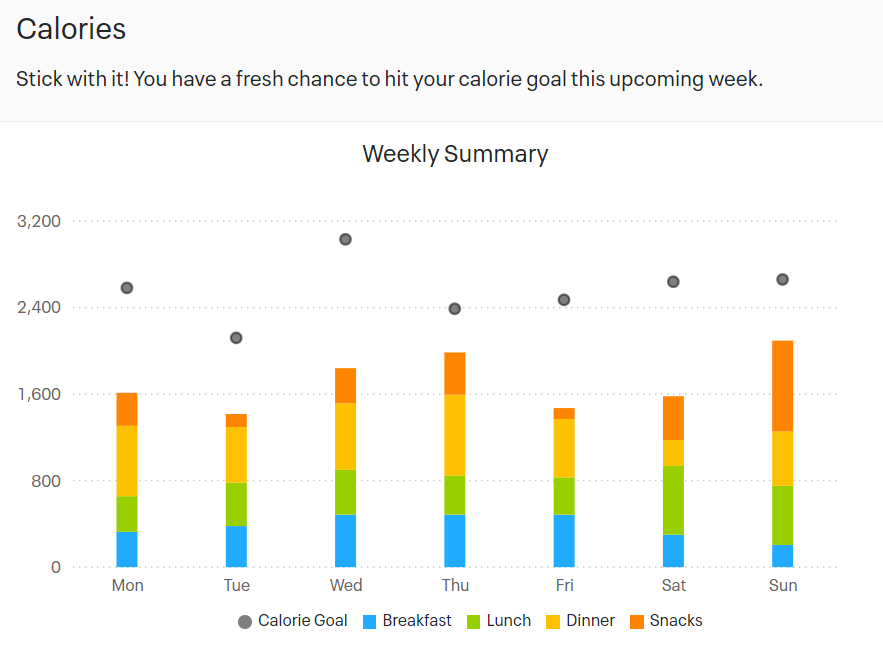 Caloric Expenditure: Goal: 1, 280 cal/week; Actual: 3, 053 calories; BMR: 1, 944/day, 13, 608/week; Total Caloric Expenditure this week: 16, 661.
The difference in my caloric expenditure vs. intake is 4,663. As one pound is 3, 500 calories, this should equal to just over a pound in weight loss.
I completed six workouts this week; 3 runs, 2 stationary cycling, and 1 strength workout. I hope to continue running as much as possible while the weather allows. After that, cycling will become my primary cardio workout. I would like to get at least one more strength session in during the week, and at least one yoga session.
Results: On Monday September 27, I weighed in at 194.1 lbs. On Monday October 4, I weighed in at 192.6 lbs. This is exactly where I should be based on my calculations of intake vs. expenditure.
This does leave me with a question though – I consumed well under my recommended caloric intake and expended many more calories than suggested. If I had followed those recommendations more closely, I don't think I would have lost one pound, which is my weekly goal. I know there can be a number of factors at play with weight loss including water weight, scale accuracy…this will be something I keep my eye on over the coming weeks.