I am going to approach this post as it pertains to one particular area of Digital Citizenship – informational literacy.
Christine's article, What is media literacy, and why is it important? notes that kids "take in a huge amount of information from a wide array of sources, far beyond the traditional media (TV, radio, newspapers, and magazines) of most parents' youth. There are text messages, memes, viral videos, social media, video games, advertising, and more." How students are interpreting all of this information and determining what is accurate and reliable is an important concern. Perhaps the most important part of the statement to me is the part about how different our student's worlds are than their parents were when they were the same age.
We're all aware of the fact that kids are often ahead of adults in their understanding and experience with technology and different apps. I think for a lot of parents you can compare their experience to doping in sports. The athletes who are doping are always one step ahead of the people who are testing. Therein lies the importance of teachers and schools. I don't think we can ignore the role that we have to play in teaching students about informational literacy. I would be the first to say that we as teachers have a million other things that we could focus on. However, this is an important part of our students' lives, and the reality is most students aren't getting the skills they need to navigate this world outside of the school.
Informational literacy is the ability to identify, find, evaluate, apply, and acknowledge information. We live in a society where we want information right now, and we want to be able to share it as fast as possible. What gets lost in this speedy process is the researching and confirmation of the accuracy of the information we are reading and distributing. Fake news is definitely a thing these days.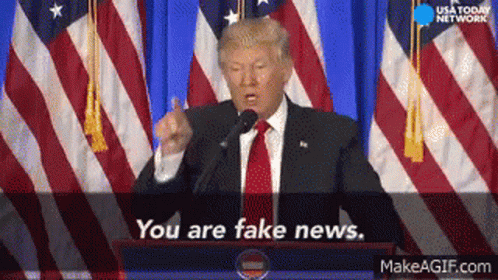 We have to prepare our students to combat fake news and this has to be done in schools. The way to do this is to teach our students to become informationally literate. I can't speak for all teachers and schools, but I am willing to say that most teachers can do a better job of this. I think there are many teachers who go as far as saying don't use Wikipedia because it isn't always accurate. This doesn't begin to cover what needs to be covered. Students need to be taught how to identify trusted sources, perform research, understand sourcing, triangulate information, triage contested narratives and recognize the importance of where information comes from, not just what it says.
So what does the future look like? Dane Ward raises an interesting point in THE WAY I SEE IT: The future of information literacy: Transforming the world. "I see a new day when students will learn to use information skills to improve the world. It will be a day when information literacy instruction means teaching students about research while helping them to find value in the world and to participate in it." Yes, we need to teach research skills, but we also need to make sure students find an interest in it and know why it relates to their lives. The fake news dilemma can be a great gateway to engaging kids and teaching valuable skills.