Hi all! Thanks for coming back!
Sometimes we all need a little more music.
This week was a hard one. So I needed a little extra music. I'll start and finish with it. The first one is this lovely tune from a song my dad once sang, and I love ever since. Have it in the background and let's go!
In my weekly Duolingo practice, I learned about restaurants, sounds, spelling, using French in a restaurant. So if I'm learning about sounds- there's the usual "a", "aux" etc., and some music I needed to make more sound that flows a little easier for me.
This time I spent more attention on the class preparation. It was very helpful to learn the rules around vowels, again, and yes- again. These are always challenging. Adding "d' " and not "de", for example, will take time to get used to. I had little experience in French, but it was mostly in speaking or listening from my travels a while ago, and when it comes to writing and spelling, I feel like I'm starting from the very basic. This is a part of my lesson prep:
Then I had three sound-related exercises. The first was one I hope to repeat in other combinations, as the difference between "a", "au" and any other 2 -3 letter combination with "a" sounds so very similar to me! I realize it's not, just like in Hebrew we have a throat "a" and a flat "a" and it will not sound too different to someone who is just getting used to these sounds and learning the language.
Later I had a more complex exercise set- not just translating and small repetition, but filling in blanks. Now I need to really understand.
It started well, but later I ran into harder ones, one of which I'll share here- an exercise it took me 3 tries to get right. Usually, Duolingo just keeps going and says "try again later" and I get to it at the end, but it kept repeating so I had no choice other than to do so right away. Maybe it knows when to push haha… anyway- it was a success in the end! Again- I fell on the spelling. It seems like my weakest point at the moment, so it may be what I need to focus on next. After focusing on sounds a lot lately, now it's time to balance it up with some writing. Engaging different parts of the brain!
Later I found a new helpful series called learning with Alexa. This is a nice series- and even just hearing the language for a little while felt helpful. Her pronunciation is clear and she covers quite a few themes in many videos. One helpful thing here is that it turned out to wonderfully and accidentally combine with my Doulingo learning. I learned in Duolingo about cats, and in the video below cats are used to learn new words. Great luck! Also, the difference between "above" and "near" in French was helpful, it can all be so confusing as the sounds are similar, just like the "a" sounds we chatted about above. This one is about propositions. I found it helped with my latest Doulongo lessons, as it felt I can use it all together. I like how she said "I know what you think, it's a long sentence I can't do that- but you are!" haha that was exactly how I felt. I appreciate the context with which she is teaching- it makes a difference and helps my learning sit on a more concrete ground. I also learned "baisers" – kisses! As she said it at the end I looked it up, I knew "aurevoir" from Doulongo and this is different. More resources = more learning!
This is it for today, I'll be working on preparing for my final project of learning French, and keep on repeating what I already know to instill it even more. I'll send you one of my favorite songs, that has been on repeat lately. Now I can get the words! But the music was what caught me first. Plus it's one of these timeless songs- always golden! Enjoy!
How do you find music helps you learn new things? is it in the background / with words/ just instruments?
What are your favorite French songs? I'll be happy to expend my list. Feel free to share with me in the comments!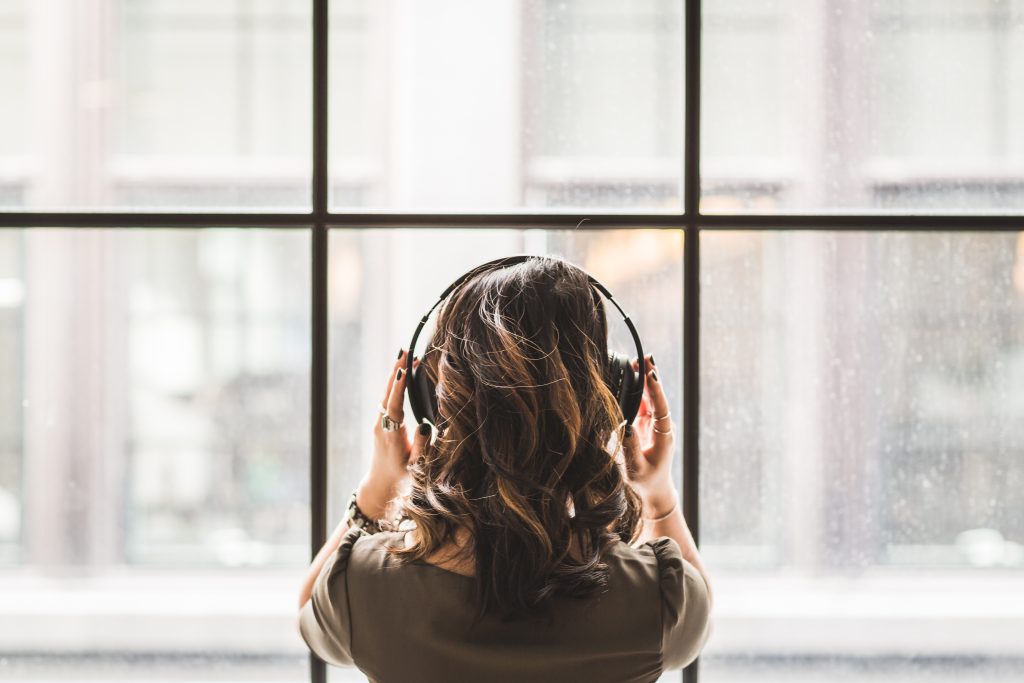 Chat soon!
Maya