My name is Mia Cottenie, and I am currently a first-year education student at the University of Regina. I am working towards earning a Secondary Education Degree with a major in Biology and a minor in Physical Education. I hope to one day teach high school Biology and coach soccer and curling as well as help with the Student Representative Council.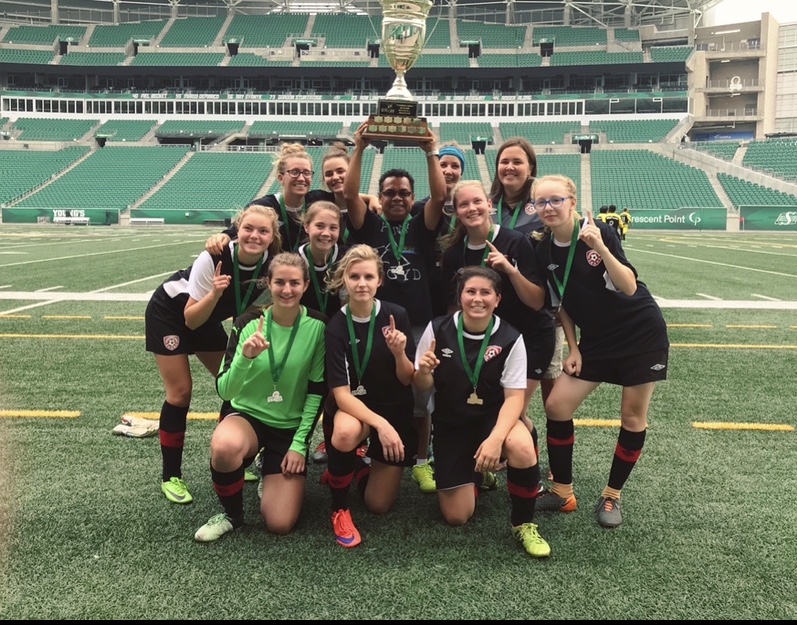 I love water-skiing, downhill skiing, soccer, swimming, and most especially- I love talking! Some other facts about me include that I have been playing soccer for Yorkton United since I was eleven years old, and I have played for Sacred Heart as well. I was a speed swimmer for five years which led me to my current summer career, lifeguarding and teaching swimming lessons which I have done for the past four years at the Kamsack Swimming Pool. I curl for the Sacred Heart Saints on the 'Dream Team' and was the Vice President of the SRC at my highschool. Additionally, I was involved in french oratory competitions and a community service group called UROCk. I am also quite acrobatic on the trampoline and am able to nail any type of flip you can imagine.
A big part of my life is sports and staying active. I was a competitive soccer player my whole life and enjoyed curling. Sports are a big part of who I am. Through sports, I have met my best friends and learned leadership and other life skills. I hope to one day be able to coach both Soccer and curling and teach these life skills as they were taught to me.

Now that I am out of high school, there are not as many opportunities to play the sports that I love. At the University, I am a part of a rec soccer team and spend my free time looking for fun things to do around the city, such as running, the wheelhouse and different volunteer opportunities.

I spend my whole summer at the Cottenie cabin located at Madge Lake, Duck Mountain Provincial Park. There I water ski, boat, swim and create lots of amazing memories with my friends and family. We host huge family suppers with my cousins, uncles and aunts, grandmas and close family friends every weekend during summer. We spend long hot summer days on the lake skiing, tubing, and kneeboarding. My cabin is a place of memories and great times. It has impacted my life substantially because it allows me to experience God's creations. The trees and the water calm me and allow me to live a different lifestyle than the upbeat busy city life of Yorkton. Madge Lake is the best place in the world.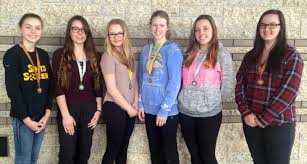 In addition to teaching swimming lessons and lifeguarding, I am also a Community Aid and Respite Worker. From June 2018 to the present I have worked with a man with autism. We work on individualized learning of life skills such as cleaning, baking, doing dishes, sweeping, mopping and reading. I have also planned and adapted recreational activities for us to do such as mini-golf, arts and crafts, bike rides, playing cards and various board games, fishing, kayaking, swimming and boat rides.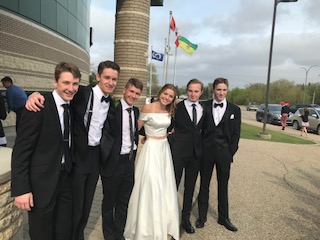 Another fun fact about me is that I am bilingual! I graduated with a bilingual diploma from Sacred Heart High School in 2019. Being bilingual has opened up so many opportunities, I find it so useful travelling or even classes where I wouldn't even think french would be beneficial. It allows me to make connections with many things that lots of people would miss, it also showed me a whole different culture. All of my siblings and I can speak English and French and this has been super awesome, we all have been speaking French since we were six years old and it has helped us out throughout our lives. Language is such an amazing gift and I am so grateful I had the opportunity to learn french.