The focus of my learning project this week was icing. During this time, I learned how to make royal icing, how to change the consistency of the icing, and I learned different icing techniques.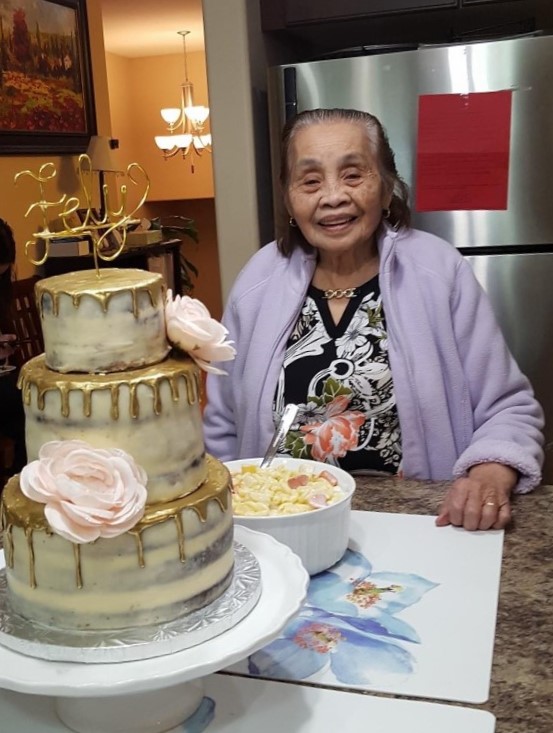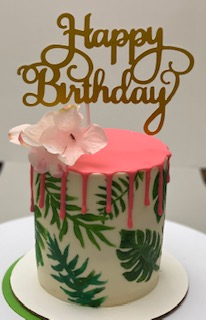 Before this, I have only ever made royal icing once and it was not a pleasant experience. Back in 2018, I made my grandmother a cake for her 87th birthday and wanted to add gold drip. I have never made a drip cake before, so I searched the handy-dandy internet on how to do it. I found a website that stated to use royal icing. With that, I made my own royal icing using fresh egg whites. I dripped the white icing along the edges of the 3-tier cake and waited for it to set so I could paint it with my edible gold paint. Several hours later, the icing was still completely wet. I wiped the icing off, remade the royal icing, and tried again. However, the icing still did not set, and this time, ended up dripping down the entire cake and onto the cake board. In the end, I ended up melting chocolate and using that instead. Since then, every time I made drip cakes, I always used chocolate and I have never attempted to make royal icing again… until now.
With that little backstory in mind, I was a little nervous of making royal icing again. I was afraid that it wouldn't set and become a mess like it did when I made my grandmother's cake. To try a proactive approach and avoid this mess, I decided to try finding a recipe that did not use fresh egg whites. Instead, I used meringue powder and followed Sally's Baking Addiction's royal icing recipe. I found the recipe very easy to follow – just add all the ingredients into the bowl and mix for a couple minutes (as you can see in the video below). After making the icing, I felt that it was too runny. However, I was able to easily fix this by adding more powdered sugar to achieve the right consistency (explained below).
Consistencies
To learn more about consistencies, I watched Cookielicious NZ's YouTube video. In this video, she explain each consistency, how to achieve them, and what each one is used for. From her video, I learned four different consistencies:
Stiff consistency: Used for piping flowers (such as roses)
Outline consistency: Used for outlining, piping details, and writing
Medium consistency: Used to create dimension and prevent crating (when the icing sinks in and looks lumpy)
Flood consistency: Used to fill large areas of the cookie after outlining
In her video, she starts off with a stiff consistency and gradually adds water using a spray bottle to the icing to dilute it. However, since my icing was runny, I ended up going backwards and added powdered sugar to my flood consistency icing to stiffen it up (as seen in my video). I believe next time, I will do what she does as it seems to allow for more control over the consistency. Once I achieved the consistency I needed, I used gel food colouring to dye it. Cookielicious NZ states in her video that it is best to use gel food colouring as it will not affect the consistency of the icing.
Decorating
With all my icing finished, I was finally ready to decorate! I decided to go without watching any tutorials on how to decorate and instead just searched Instagram for photo references. The photos I picked out were from @awhiskandawish, @mustlovefrosting, and @thirdmoonbakery. I used what I learned about icing consistencies and my prior knowledge from cake decorating to ice the cookies.
Tools I used:
Scribe tool – Purchased off Amazon (to help spread icing on purple cookie)
Wilton 2D piping tip (rosette – pink cookie)
Wilton 366 (sunflower – yellow cookie)
Wilton 102 (blue cookie)
Results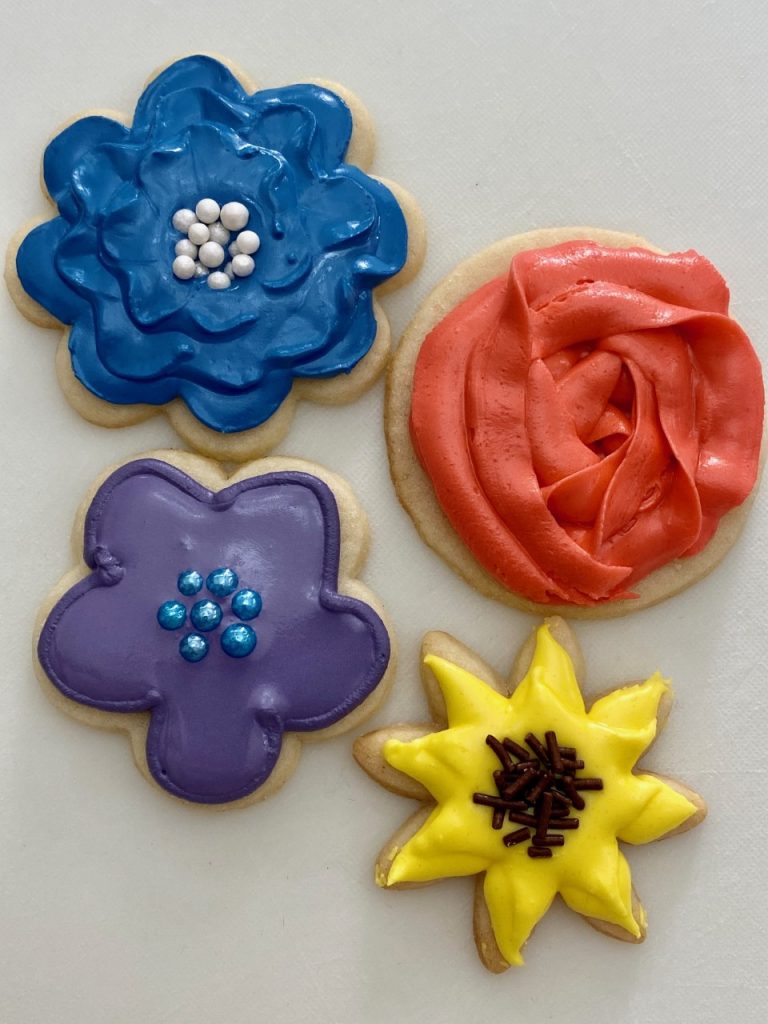 Although they turned out okay, I believe they could be better. After this first trial, I believe I still have a lot to learn about the consistencies. I say this because when I started piping, I noticed that even when I thought my icing was a stiff consistency, the icing was still too soft! Due to this, the details I wanted simply melted. I also found that royal icing is much harder to pipe than regular buttercream, causing my piping to look a little wonky. However, I was very pleased with how the icing set on the cookies – it actually dried unlike my first attempt! Now that I am beginning to understand what to look for in the consistencies, as well as what it feels like, I am excited to continue learning more! In my next post, I am planning on learning how to do lettering and pipe more intricate designs.