For Nail Day 4, I've decided to use a new app to record my process. I wanted to make a brief video from beginning to the finished product, and I chose an app called Filmmaker Pro. Although it says "pro," I didn't actually have to pay for it. With the app being free, I expected it to have limited tools and edits, but I was quite surprised with how versatile it is.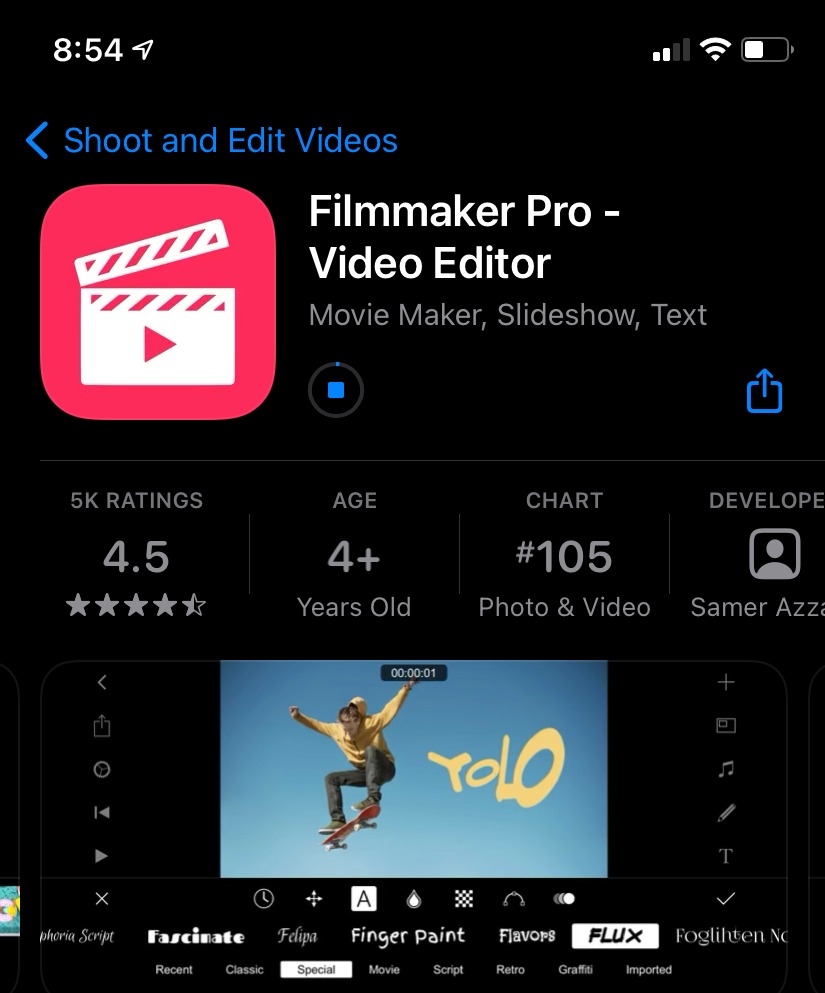 The app size is 373.2 MB which is quite large, but the download didn't take too long. I could see from the previews that the app has all the features I needed: combining multiple videos, snipping unwanted parts of the videos, and a voiceover function.
As you can see in the picture beside, the app comes with multiple features despite it being free. Even for a first time, the app was very easy to navigate. The icons made it easy to distinguish between the different edits.
After selecting the videos, I trimmed the unwanted sections, which was very easy to do. Once I was happy with what I had, I did a voiceover to make the video more interesting to watch.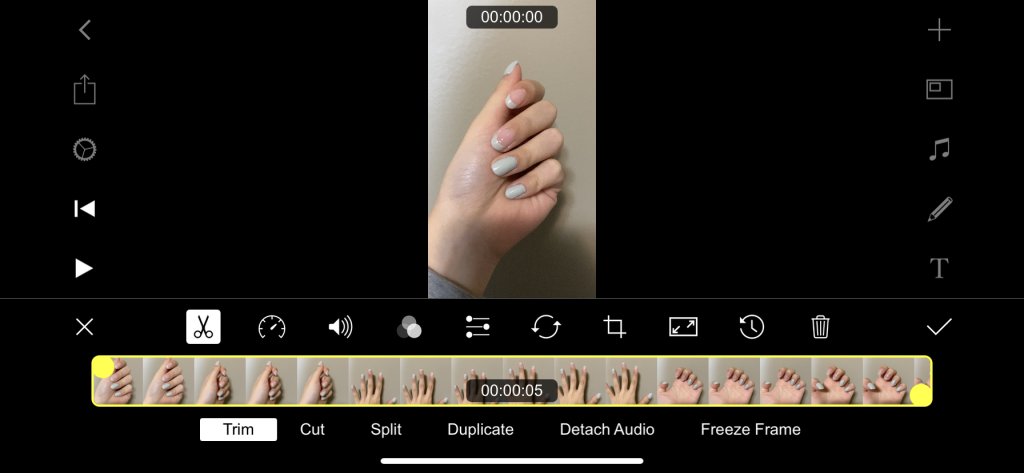 Overall, I definitely recommend this app for anyone wanting to edit their videos, especially for quick and simple edits like mine. I liked that it was very easy to figure it out without a tutorial and navigate with ease, and all the edits were available for free. The only downside is that this app wouldn't be suitable for someone who is looking for a professional editor. This app is more suitable for basic edits, which I think works great for my project.
Because this app is so easy to use, I would definitely recommend using it in classrooms. It's available on Windows and IOS, as well as on mobile devices. I think it's simple enough for students to use for projects that require multiple videos without having to pay for it. On the SAMR Model, I think Filmmaker Pro fits on the Modification level because it allows the users to access different edits that are difficult to do without the help of an app or a tool.
As I mentioned before, I did a voiceover to explain each process and to make the video more interesting. For this set's design, I used a tutorial I found on YouTube. I did French Tip on my index and middle finger, and solid colours on the rest. I hope you enjoy the video as much as I did when making it, and let me know what you think in the comments!