Welcome to Nail Day 7! I wanted to go for a simple, summer-y set, so I decided to use blue for my nails.
After removing my previous extensions, I noticed that my nails were quiet damaged again as you can see in the picture. So I decided to skip on the extensions and apply the nail polish straight on my nails. I don't mind painting on my natural nails because they're naturally long and shaped nicely(in my opinion). Plus, skipping extensions this set means I'll have better results for the next set.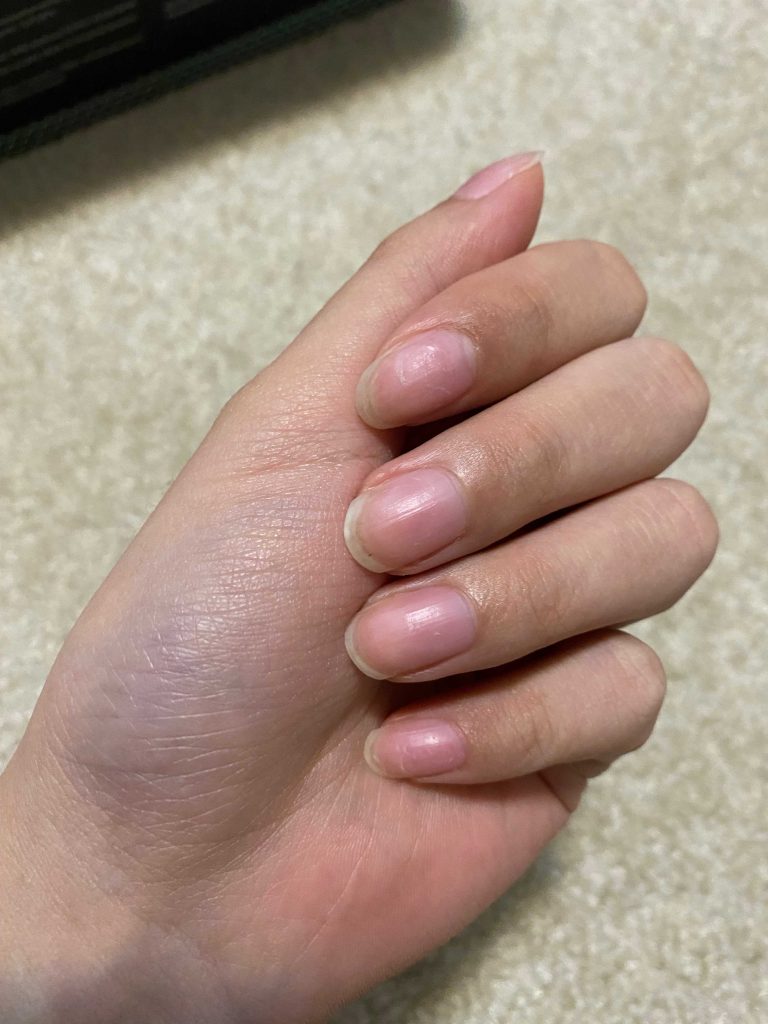 If you've followed along my nail journey, you would know that I actually have skipped on extensions before, on Nail Day 4. I liked the way they turned out, but there were a lot of bumps and texture, because our natural nails aren't as smooth as extensions. So this time, I wanted to watch a proper tutorial on how to apply gel polish on my nails. The video I watched is by Paulina, where she explained the process in depth. I learned some tips from her tutorial, such as be patient and using a small brush to paint precisely along the cuticles. The only downside to the video is that the song is very annoying and distracting, so I had to mute the video most of the time.
With the new tips I learned, I went ahead and shaped my nails, and applied base coat. I really took my time when applying the gel polish to ensure clean application, especially when working on my right hand. I never do my right hand because I hate working with my left hand, but I loved the colour so I decided to do both hands.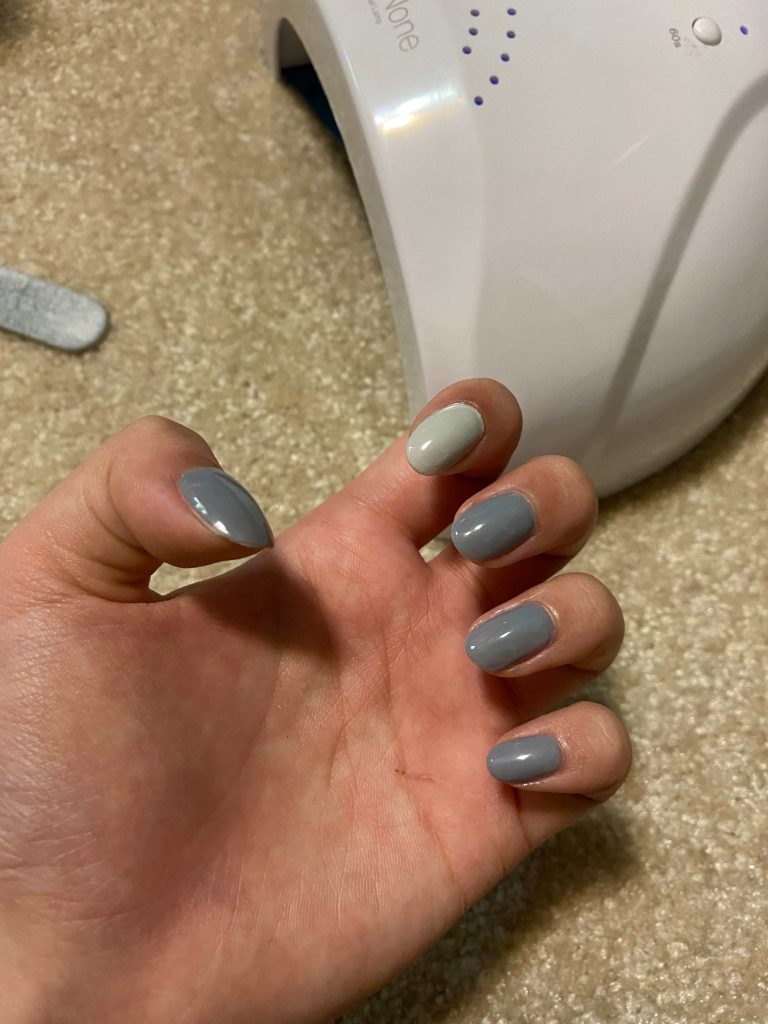 Overall, I'm super satisfied with the way this set turned out— it's so smooth and had no rough texture at all. I love the different colour on my index finger since it adds a little pop of colour. Thank you for reading Nail Day 7 and let me know what design you think I should do for the final week in the comments!