Piece #1: Potholder/Kitten Blanket
This week, I made a small pot holder using the double crochet method. Once again, I used a nice colour gradient yarn and this time it was a mix of purple, blue, and green. Making this piece was very relaxing and fun because it was a stitch I was familiar with and I could do it without following any videos or online tutorials, which made me feel extremely confident in my abilities.
There were only a few minor errors with this piece such as a looser stitch which caused a bit of a hole in the middle left side of the potholder so I have a goal for myself to work on consistency with the size of my stitches.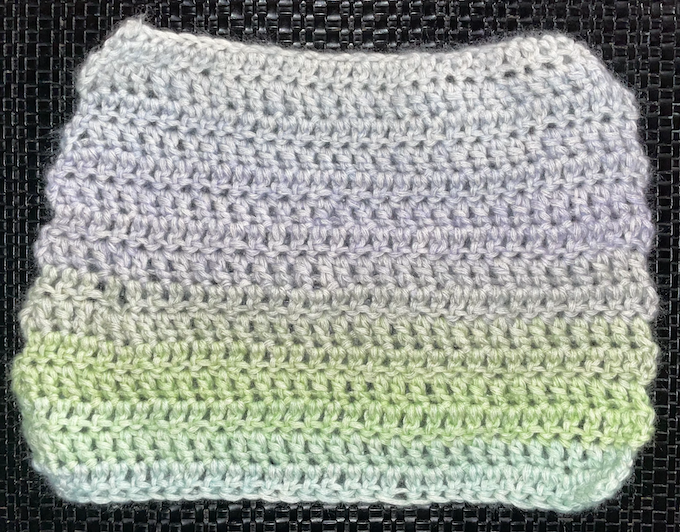 I actually ended up adopting an approximately 6-week old kitten that was abandoned on a farm this past weekend. He really liked the crochet potholder I made so he just might be able to keep it as a blanket! ?
Piece #2: Successful Crochet Heart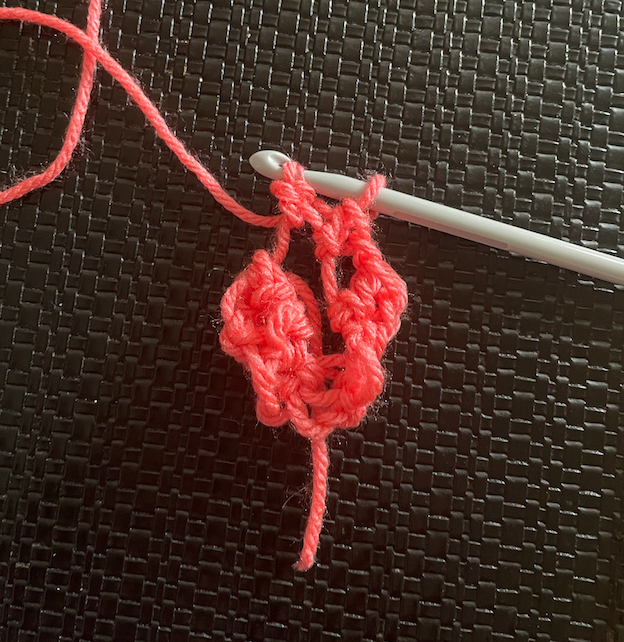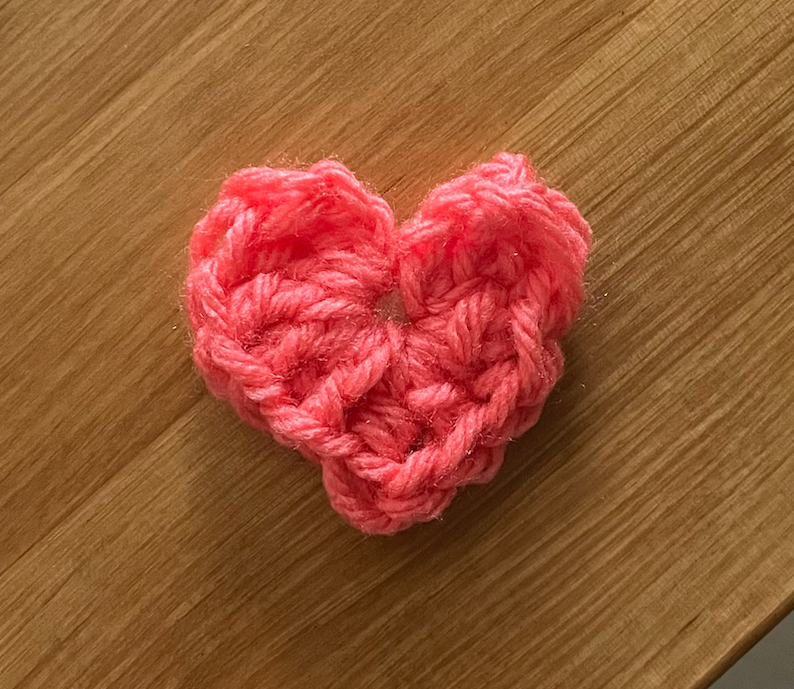 This week, I also worked on making progress from last week. I was very determined to create a crochet heart that actually looked like a heart using the proper stitches which include the chain stitch, the double crochet stitch, the treble stitch (or triple crochet stitch), and a slip stitch.
Since I had been working on a different piece recently which involved the double crochet, I felt a lot more confident this week to attempt the crochet heart. Once again, I followed this video from YouTube that I had used for a previous piece, but I also went to TikTok to see if there were any similar tutorials for the same mini crochet heart, and I was able to find quite a few helpful videos!
I found it super useful to watch multiple videos on how to make the same thing before attempting it myself. I am primarily a visual learner so I usually need to watch how something is done multiple times in order to be able to do it myself, especially when I am doing something I have never done before or I am not very experienced with such as crochet. One of the problems I have had throughout my experience with crochet is trying to attempt to make things when maybe I haven't watched the video fully before starting or before knowing all the stitches needed to make the piece. After my experience last week with my failed attempt at the crochet heart, I knew I would need to make sure I was prepared before even thinking of grabbing my crochet hook and yarn.
I want to continue making a few more of these mini crochet hearts so that I can feel super confident in my abilities and keep practicing since I found them super fun to make! I'd like to see if I can improve on how long it takes me to make them and see if I can do it any faster.
I am also going to challenge myself to find one thing on TikTok or YouTube to make this week!