For this week's learning project I decided to switch things up a little bit and to bake some muffins. I really enjoy baking muffins just as much as I like eating them and let me tell you, these Carrot Muffins were a hit!
I have only made carrot muffins once prior to this and it was with the Duncan Hines Carrot Muffin Cake Mix. I know what you are thinking… How could I use the boxed stuff when you can make it from scratch. Trust me, I would rather make things from scratch but my Aunt has shared this secret with me to making Boxed Cake Batter taste as if it had just came from the bakery. Let me tell you something, it works. It also still lets you have the convenience of getting everything out of a box.
As just let you in on a little secret of mine, I decided to do it differently this time and made them from scratch. When I was looking for recipes to use, I came to realize there was a lot. Usually I get my recipes from The Food Network or Tasty but this time I decided to use a recipe from someone's blog.
The recipe I decided to choose is from a lady named Jen who has a blog called Baked By An Introvert. When I found her blog, I knew that this was going to be one of my new go to for recipes. In her, The BEST Carrot Muffins post, she talks about why this recipe of hers works, equipment she used, the ingredients, tricks and tips etc. I LOVED all of these components. It was super easy to follow along and she included pictures of the different steps which was nice as I was able to compare what mine looked like to hers.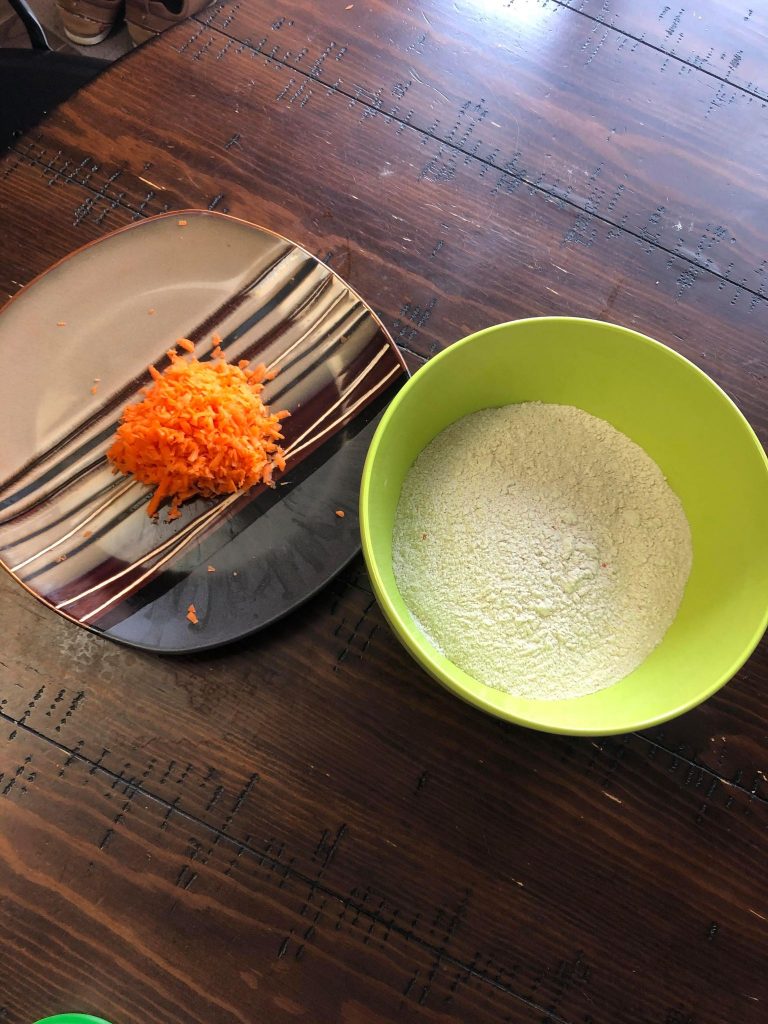 The first thing I did was mixed all of the dry ingredients together into a large bowl and started shredding up my carrots. In my previous blog post, Meal Prep or Food Prep? I talked about how I washed all of fruits and vegetable's so it is more convenient to just grab whatever you need out the fridge when it is ready. Anyways, when I seen that I needed freshly grated carrots, all I had to do was pull them out of the fridge and start grating them. How easy is that!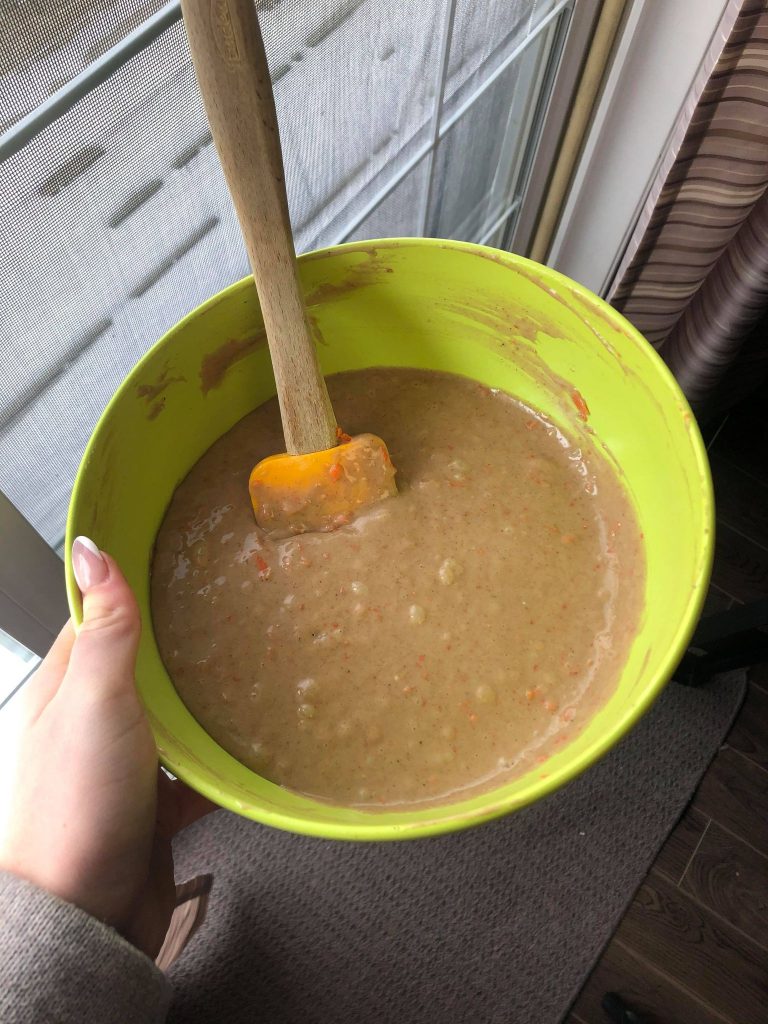 The next thing I did was add all of the liquid ingredients to the large bowl and stirred it well. I made sure that there was no dry ingredients left on the side of the bowl as well as making sure there was no clumps of anything too. Once that was all mixed I added in my carrots.
Once I added the carrots, I continued to stir, again, making sure that everything was mixed before putting them into the muffin tins.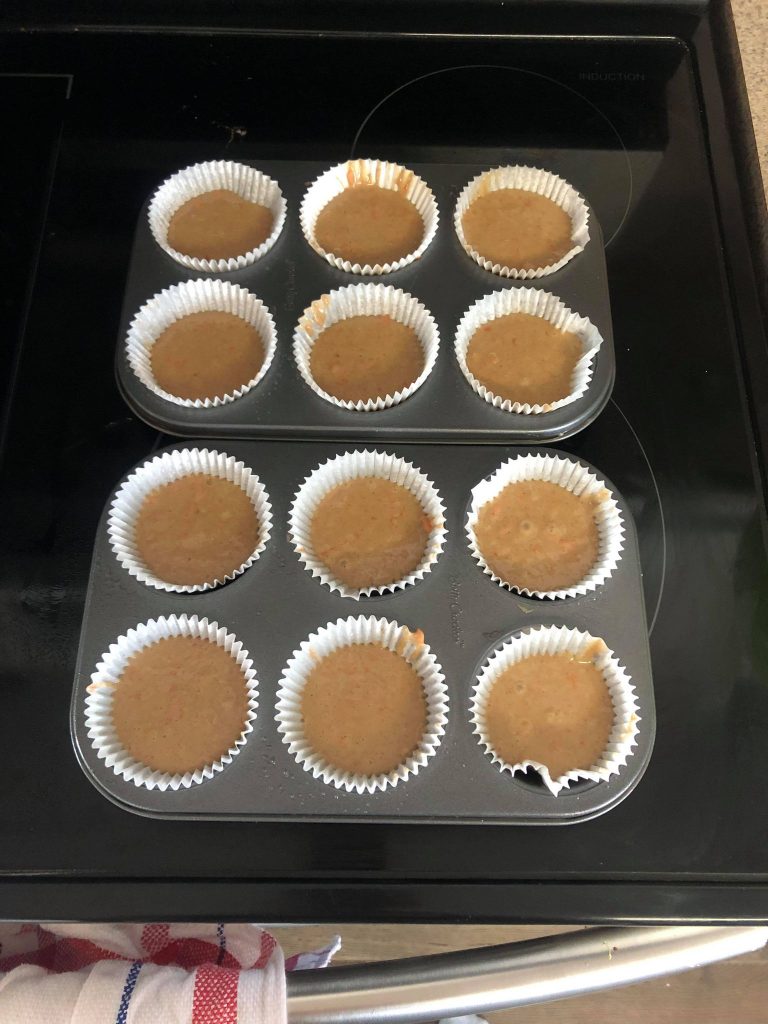 For this next step I got out my muffin pans and put the muffin tins inside of them. The next thing I do is something I do every time I make muffins and that is to spray down the pans and tins with cooking spray. I like to do this just to make sure the muffins do not stick to the tins as nothing upsets me more baking then when my cakes and muffins stick. After that was completed I filled up the tins about 3/4 full from the top and placed them in to oven to be baked.
After this I set my timer and cleaned up the kitchen as a I was waiting for them to be done!
And tadaaaaa…… My First Homemade Carrot Muffins are complete!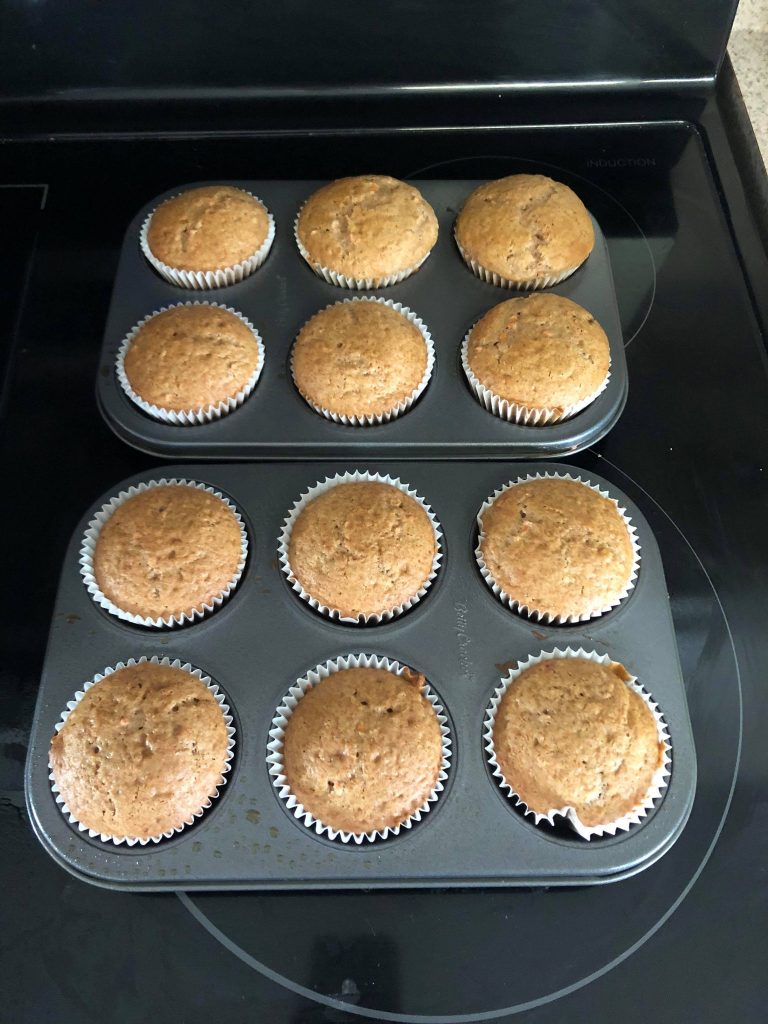 For this being my first time making the muffins from scratch, they turned out amazing. They were so light and moist that I had most of them ate in 3 days and I made 24 of them… I ended up freezing the rest of them so I could pull the out for lunches and to not have to worry about them going bad as they are too good to waste. This recipe was super easy and I will definitely be making a recipe card for it and adding it to my recipe box.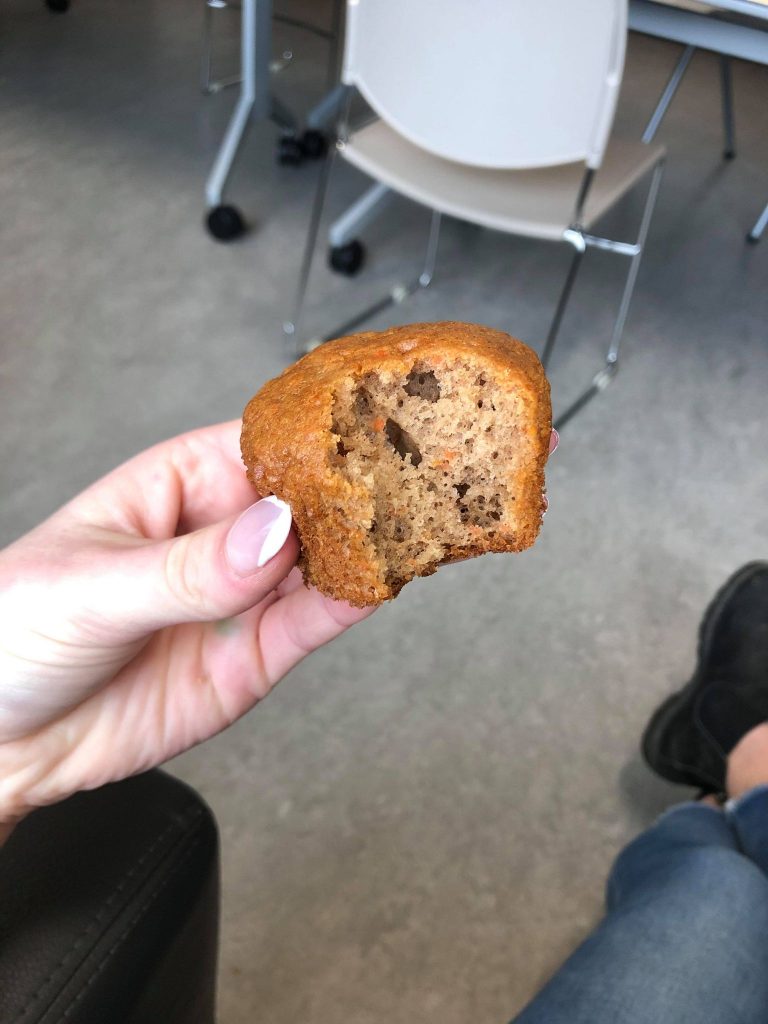 Thank you for tuning into this weeks blog and continuing to follow me along on this semesters learning project!
Ciera