For this week's learning project post, I decided to take it in a different direction. I have been seeing and reading a lot about meal prepping lately. At first, I thought it would be something that I would be into and enjoy doing, but the one I was looking at, you would have the same meals everyday for that week and I am not all about that. I have also read that you could make three different things and rotate them but my problem with that is you are still eating the same three things over a short period of time. However, I came up my own way to speed up the process of cooking meals as well as making it convenient for me to eat them, so I choose the healthy snack over a not so healthy snack.
This week I went grocery shopping on Sunday after I waited until we had absolutely nothing to eat. I stalked up on my usual fruits and veggies and started the prepping part as soon as I got home. During this process, I kept thinking about why I don't just do this all the time because it is so easy.
Here is my food prep!
Step #1: Buying the Goods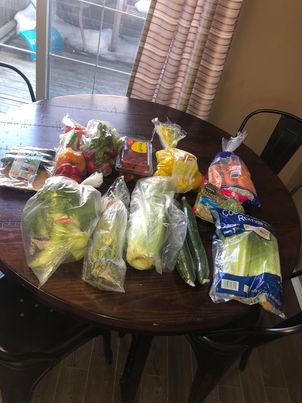 Step #2: The Cleaning Product
For the cleaning I am OBSESSED with the cleaner that the Norwex company came out with. It does not leave any after taste and is not harmful to the body.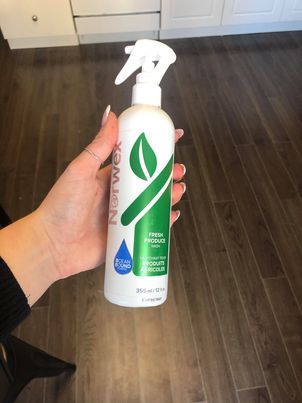 Step #3: The Sink
For this next step I filled up the sink with warm water and poured the requested amount of the Norwex in there. After that I laid out some clean towels on the counter to put the fruit and veggies on after I washed them.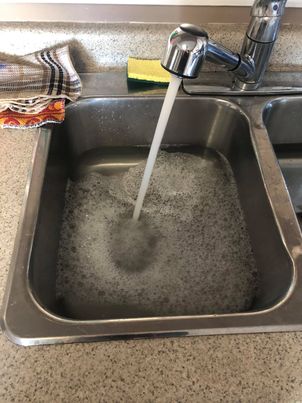 Step #4: Rinse
When I put the fruit and veggies in the water, I swished them around and then rinsed them off under running water before putting them on the towels I had laid out.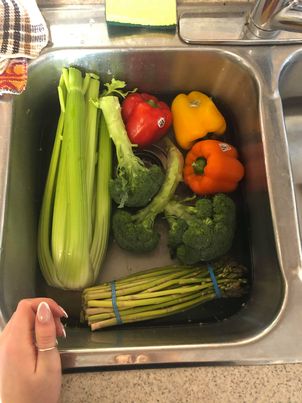 Step #5: The Drying Process
After I rinsed everything off and placed it on the towels, I let it all dry off before I started cutting them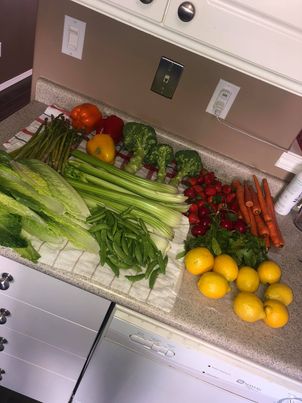 Step #6: Cutting the Fruits and Veggies
After every thing was nice and dry, I started to cut everything up. I did not cut them in any specific way. I just tried to keep small enough to snack on and to use them for cooking.
Step #7: Packing Everything Up
At this point, I get to talk up about how great my Tupperware Fridgesmart containers are. Being a University student and trying not to waste much as groceries are so expensive, these have been my saving grace. My fruit and veggies literally stay good for WEEKS. I highly recommend them.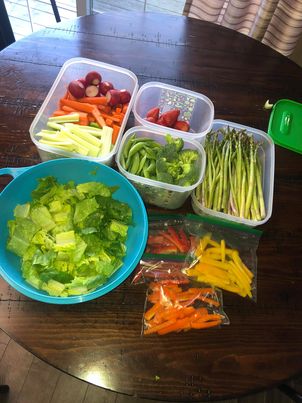 The next picture you will see is a chart on the FridgeSmart so you can see which veggie needs what air vent, whether it be open, half open, or closed. This is what makes them last so long!
Overall, what I have learned from this learning project is that I eat way more fruits and veggies when they are washed, cut and ready to eat. Being able to open up the fridge and just grab and go is amazing. Especially since I have some of my Grandma's Dip left. It makes for a easy healthy snack as well as making it so much easier to cook when you can just through it on your pan or in the oven without having to cut anything.
Does anyone else do this when they buy groceries? If not, I highly recommend. It is 100% worth it!
Anyways, thank you for tuning in and following along.
Ciera