This week we got to play around with another way to interact with other educational resources – Feedly. It is a pretty interesting place for finding conversations or resources on specific topics. For me, I was able to follow numerous amounts of 'Tech Ed' blogs – I snuck some 'Math Ed' ones in there too.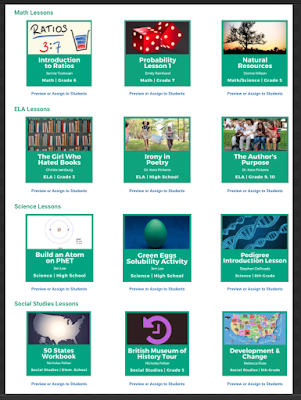 This is one of the educational tech blogs that I followed during this process. It gave Edulastic as a resource for full lesson plans, however, they are American so please use them accordingly – you will be able to find some connections to the SK curriculum with it. I was looking at the SparkMath and it is similar to MathProdigy in that it differentiates assessments for students to reach mastery of skills they may be struggling on. I will likely try to use this once I am teaching Math again.
This blog also has several resources for distance learning, iPad apps, Android apps, Google Drive information, and more!
This blog is perfect for new and seasoned teachers – it has everything you need to be successful and to reduce stress when dealing with disruptions in class, or as we know it to be: CLASSROOM MANAGEMENT. In my own experience, this is everything. In my first year, it was really easy because I had a lot of tools in my toolbox for it. In my second year, in a new school, new classroom, and new students, I felt completely overwhelmed and it would have been beneficial to have something like this to read.
The author, Michael Linsin, has books on this stuff! His main topics are classroom management, making lessons more exciting, handling student issues, and habits of happy teachers. There is a lot of content here that could end up being like scrolling Tik Tok (addicting) but at least you would come out of his blog with personal development!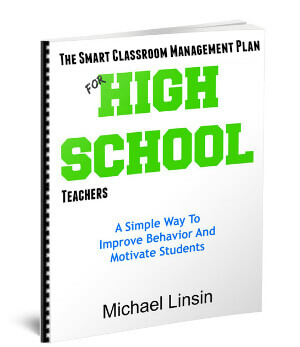 I read his one blog about 'how to handle a student that complains about a grade'. He talked about how students should question their grades because this shows personal development or the ambition to do better next time. If a student is complaining about a grade, this is different – you must stay calm, don't respond right away, give the student the facts surrounding the grade, teach the class how to respectively ask about a grade, enforce the change, and master the management of the classroom. This is certainly something that every teacher will come across because grades are one of the most important determinants of their success in a class. Some students place more importance on their grades than others, however, there is still the same amount of inquiries in both groups.
Michael also does one-on-one coaching for a fee. Most importantly, his classroom management strategies are specific to elementary and high school separately. This is important to me because they are such different environments and they will require different strategies.
My Feedly Blog Feed
What topics interest you and would you like to know more about?
Comment below and I can help you find some resources!
Sharing is caring.