If you understood the title of this blog post, I assume you have played the guitar at some point in your lifetime. I would love to know if you understand it so make sure to comment below if you do!
This week was fairly introductory for me. The Fender Play app is a slow-paced learning app. I feel like I just learned the basics but it is the beginning! I will struggle with not being good at this right away but I am starting to pick up on specific things which is exciting for my ego.
As you can see on the screenshots, I did quite a few lessons this week. As I mentioned, none of them were playing Maroon 5 songs but I did learn the acronym for the strings on my guitar (see blog post title).
Summary of Learning
In course 1, it was an introduction to the courses and the teachers as we prepare ourselves for this journey!
As you can see, course 2 had a lot more oomph to it. The best place to start was the anatomy of the guitar. The teachers play guitar as their second nature so it only made sense to learn about what terminology they will be using. The rest of the material included learning how to hold a pick, learning the string names, learning how to use the amp (which I won't be doing), tuning my guitar with the Fender Play Tuner app, and picking each of the strings. Below are photos to show my take-aways from these courses.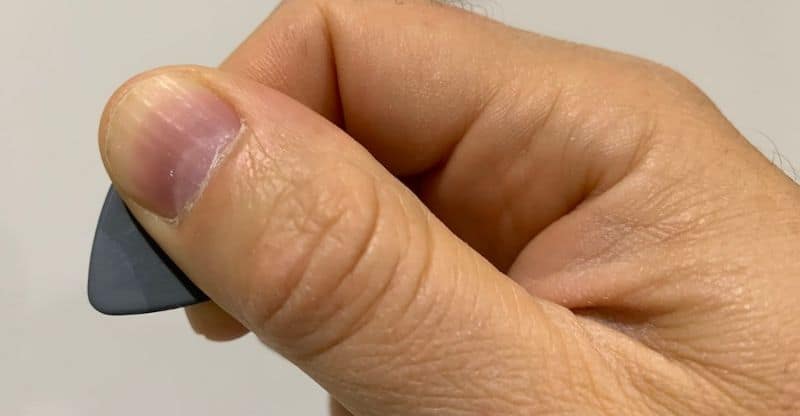 I am looking forward to course 3 which will include warm up techniques and… drum roll… course 4 is learning the BATMAN THEME song!! This journey is so exciting for me and I look forward to increasing my skill level each week! Once I can play a song, I will definitely be posting some audio/video!
Dunununununununununun.. BATMAN
Talk next week!
Allysia