This semester has proven me many opportunities to grow my learning network online through different avenues that I ever imagined. I had built an eportfolio in my first year of University for ESC100 and while I hadn't kept it up to date as I would have hoped from that time, EDTC300 kickstarted me back towards utilizing it and showcasing some of my work, while also connecting with others!
Building these relationships through Twitter, Slack, Zoom and blogs have provided us all with resources that we can utilize in the classroom as we grow as educators and continue along our journey as lifelong learners.
While many others have certainly contributed to my learning this semester I am going to highlight how I feel that I have contributed towards the learning of others over the past 4 months.
I have been privileged enough to have had access to numerous informative blog pots created by my fellow classmates and that has given me the opportunity to grow personally and I hope through my contributions has helped others do the same.  I feel that one of the most important ways that you can contribute to the learning of others is being supportive in their learning and pushing them continue along their journey.  Here are a few examples of my contributions towards blogs and Slack this semester…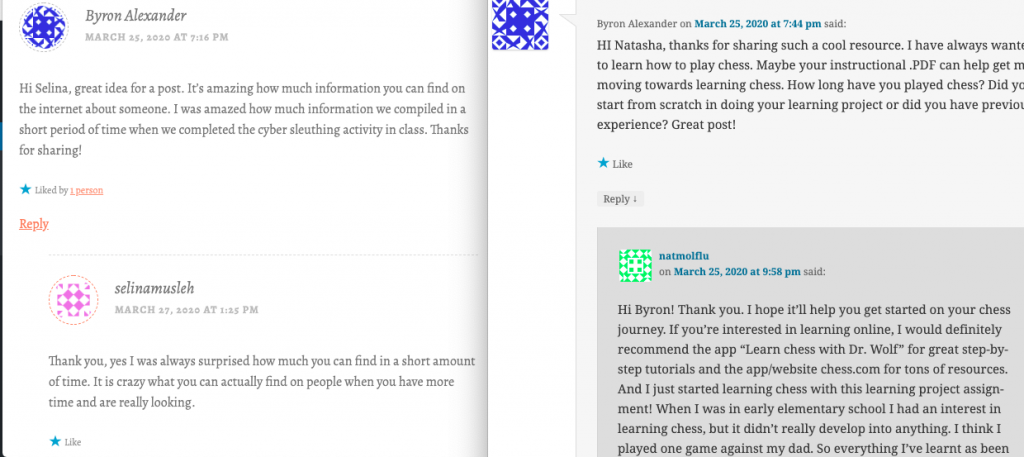 I have found Twitter to be the most useful and informative tool that we have used during my time this semester.  I have been able to connect to so many different people through posts and comments, I feel that I have substantially grown my digital footprint in the process.  Check out some of my integrations this semester…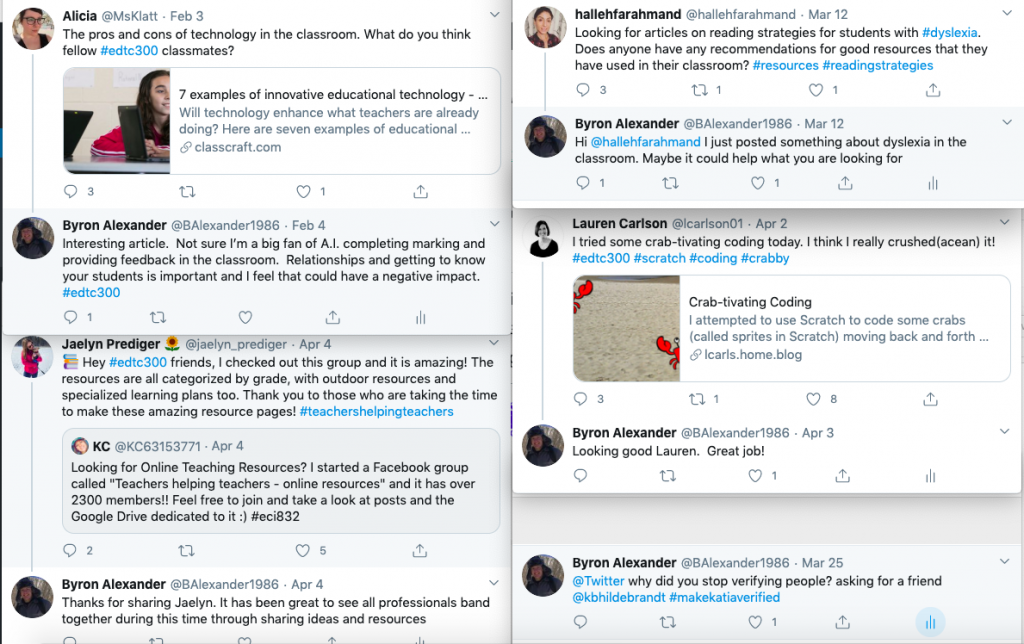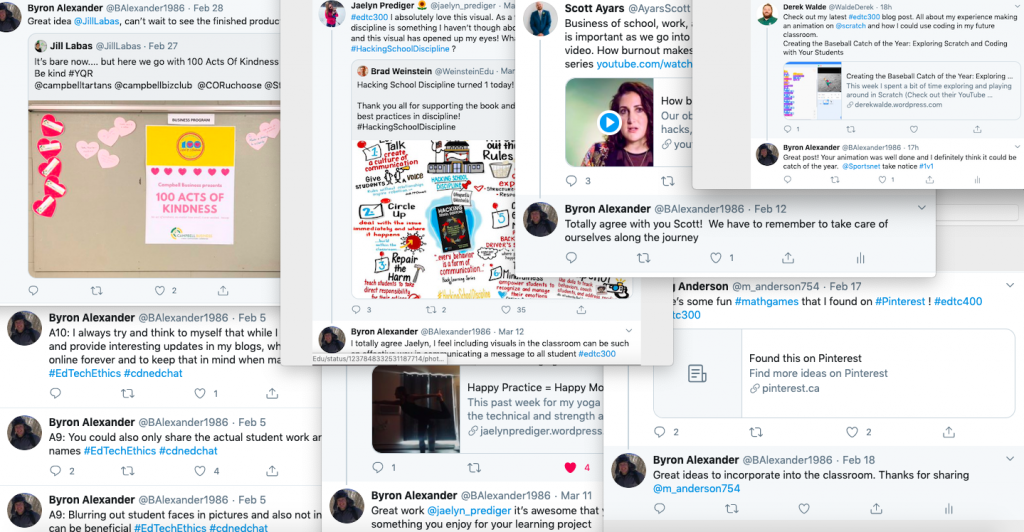 Creating and sharing resources through my Eportfolio I have found a new connection to my eportfolio, it's almost like my long-lost friend who I reconnected with.  I knew it was there and that I enjoyed my time interacting with it, but for whatever reason it just never happened.  Until now!  Here are some ways that I utilized my eportfolio by sharing my own experiences and findings towards the learning of others…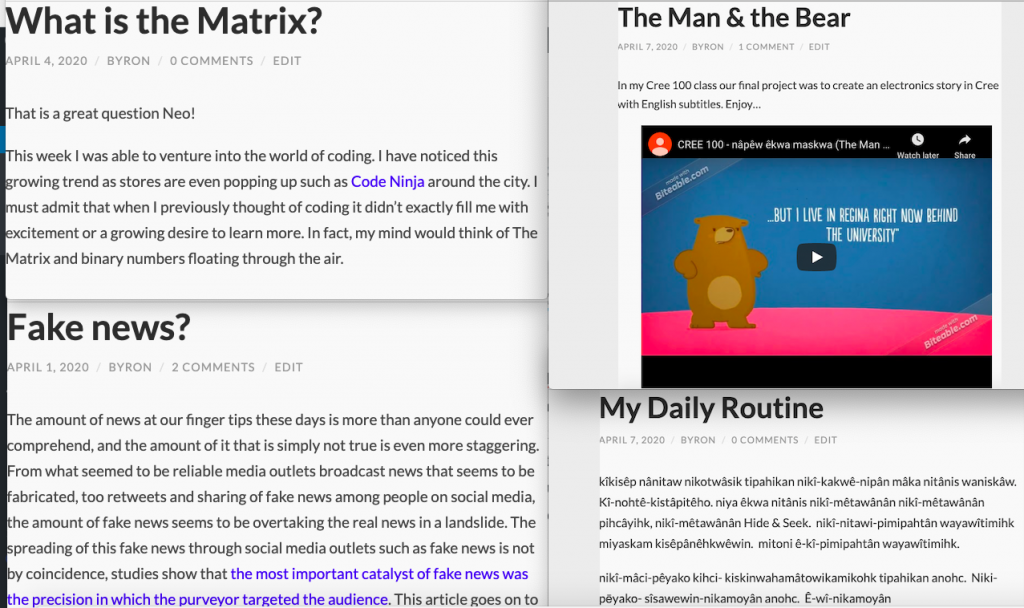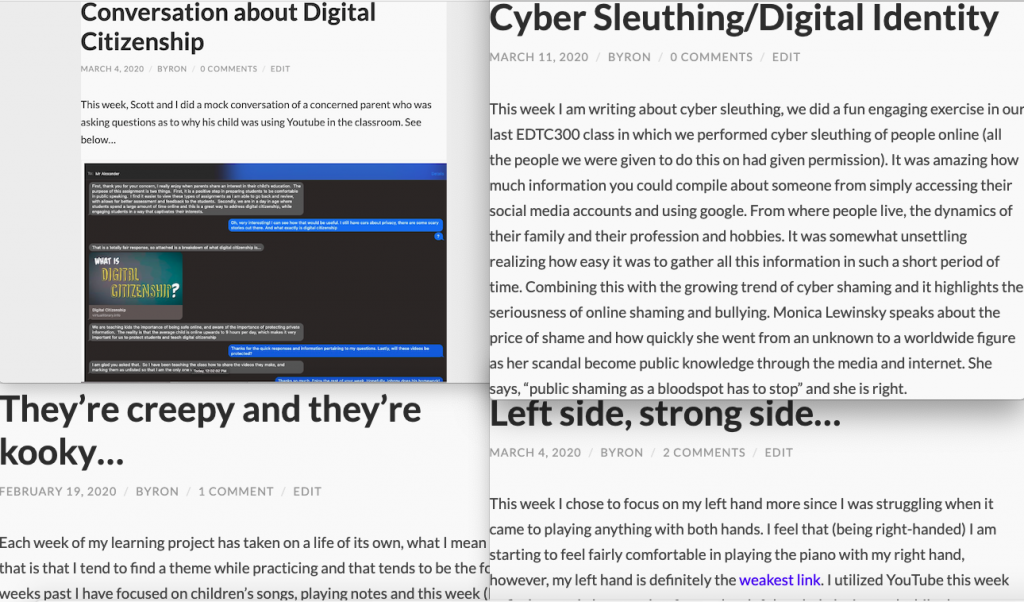 While this will be my final network learning post, it is not goodbye, just see you later. This journey is not over yet, not even close. Thanks for tuning in.