There was a lot of build-up and much anticipation leading up to round three of The Great EdTech Debate as this was my groups debate topic: Schools should no longer teach skills that can be easily carried out by technology, such as cursive writing, multiplication tables and spelling. I want to first congratulate Sushmeet and Leah on a hard-fought effort. You were tough opponents to go up against and really put us to the test. Your knowledge, preparation, and commitment to the agree side of this topic is truly admirable and overall, a job well done! I also want to send out a huge thank-you to my group members on the disagree side, Kelly and Durston! Such a fun group to work with that are not only incredibly knowledgeable in the tech world, but also were very passionate and supportive about our debate topic. Way to go team!
The agree team concluded their opening statement video with the question of, "Can we live without technology?" My answer to this question is "No." However, as educators I believe that we need to be mindful of how we are incorporating technology into our classroom and ensuring that we are not creating an environment where we become too dependent on it. Therefore, I continue to advocate for skills such as cursive writing, multiplication tables, and spelling to still be taught in the classroom without the use of technology. These skills are critical for our students to acquire for them to become successful members of society.
Schools should no longer teach skills that can be easily carried out by technology (e.g., cursive writing, multiplication tables, spelling). *Agree*
–Technology and Creativity: Integrating technology in the classroom promotes student creativity, better engagement, and higher-level thinking. At the start of my grade seven year, I attended a brand-new elementary school that had just been built in the east end of Regina. This was in the year 2000, and at the time, this particular school offered a wide range of new and innovative technology that we as middle years students were able to use for more purposeful learning in the classroom. We had pods of iMac computer labs right outside of our classroom doors for researching information and making iMovie presentations. In addition to this, we also had access to brand-new cameras for taking pictures and documenting our learning. Within this time, we had a lot to learn with the use of this new technology, but it provided us with the opportunity to take part in new and exciting learning experiences.
–Technology and Pedagogy: Incorporating technology into your classroom just for the sake of saying you have essentially "checked off that box" as an educator, is simply not enough. When it comes to technology, it is crucial as an educator to have a well-developed and purposeful pedagogy. For students in the classroom to experience the direct benefits that technology has to offer, it is the responsibility of the educator to become better informed on this practice. As Mason, Shaw and Zhang (2019) describe, "For educators, engaging with technological innovation requires a willingness to explore both the benefits and dangers and to do that is also necessary to recognise the trends as they are emerging." Essentially, as technology continues to advance, then as educators, so should our pedagogy.
Schools should no longer teach skills that can be easily carried out by technology (e.g., cursive writing, multiplication tables, spelling). *Disagree*
–Development of Fine Motor Skills: Cursive writing helps to develop fine motor skills and better hand-eye coordination for students. During my first-year teaching twelve years ago, I taught a grade four and five split class where I taught cursive writing once a week. Even though I have taught Kindergarten for several years now since then, if I were to go back to teach this same grade again, I would still choose to teach cursive writing. Now that I have taught at the Kindergarten primary level, I have come to realize just how important the development of fine motor skills are for our students. If we as educators do not provide students with the opportunity to put pencil to paper, but rather fingertips to keyboard, they will not be able to develop these essential life skills. Upon arrival, are you often required to fill out paper-work when entering an important or urgent medical appointment? If you answered "Yes" to this question, then point proven, the development of fine motor skills and cursive writing are essential!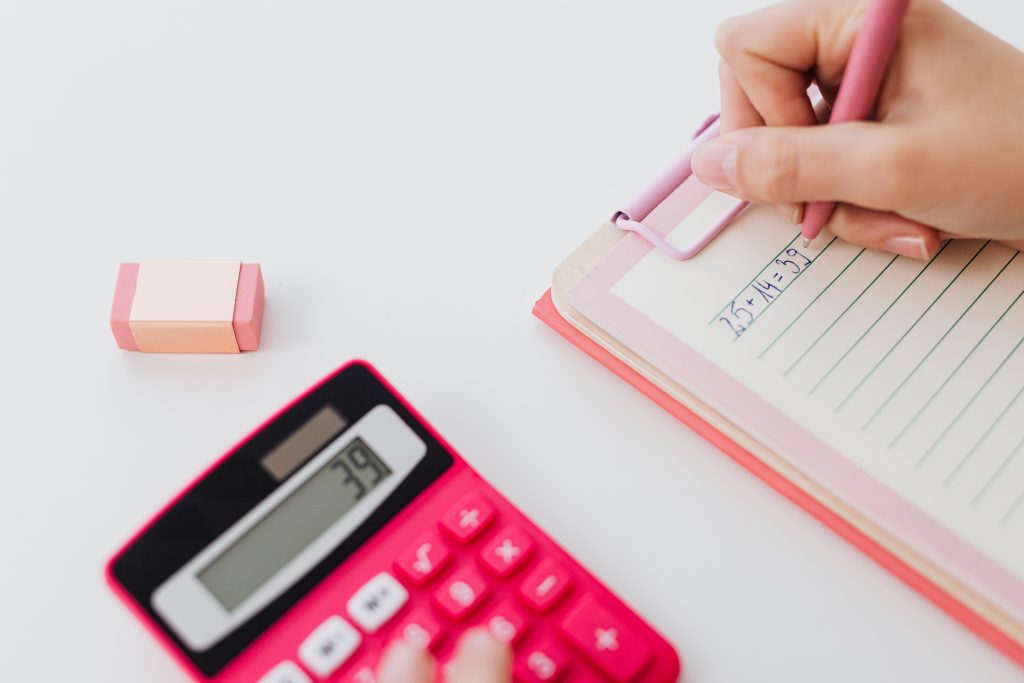 –Use of Calculators: With students using calculators in the classroom, it is diminishing their ability to develop critical thinking skills. For students to perform higher-level thinking and to develop stronger problem-solving skills, basic math facts are essential. Once again to reference to my experience with teaching grade four and five, at the beginning of each math class I always had my students work on the basic math facts of addition, subtraction, multiplication, and division; calculators were not used in my math class. If students did not have these foundational math skills, they were unable to complete the higher-level thinking of math computations and problems. Ultimately, for the students that did not have these foundational math skills, with time, they only continued to fall more behind.
–Digital Divide: From a recent study done by Stats Canada, it has been found that 6% of people in Canada do not have internet access in their home. Reasons for this includes the cost of Internet services at 28%, cost of equipment at 19% and the unavailability of Internet services at 8%. These stats directly connect to the digital divide and the inequity gap that so many of our students, student families and communities still experience today. If we do not teach our students the important skills of cursive writing, multiplication tables and spelling, and assume technology to carry out these critical skills instead, not only will the digital divide continue to grow, but the futures for our students will become incredibly uncertain and unequitable.
Final Thoughts
The Regina Public School Division that I teach for, is currently experiencing a system wide cyber attack which has forced our schools to go completely offline. Students that often use laptops to record notes in class are now using pen and paper to copy off the board. As teachers, we do not have access to print our resources, not to mention that we no longer have any connection to Wi-Fi. Teachers are scrambling and students are frustrated, with no timeline shared at this point of when things will be back up and running again. It begs the question, for both educators and students, have we now become too dependent with the use of technology in the classroom?
To conclude my thoughts on this debate topic, I do want to clarify that even though our group was on the disagree side for the use of technology to carry out skills in the classroom such as cursive writing, multiplication tables and spelling, we do firmly believe that with informed and relevant pedagogy, technology should still be integrated into the classroom; just not within these specific skill-based areas. As educators it is important to remember that technology is a tool for our students, not a teacher.
Thanks for reading and stopping by!