As I have done some reading and watching to educate myself on the concept of open education, I have come up with a few thoughts. Here they are, in no particular order:
Education is built on sharing. Dean Shareski noted this in his video. I look back thirteen years ago when I first started teaching and think of the endless hours I spent thinking of ideas and developing resources. Times have definitely changed. Ideas and resources are available at our fingertips now. They were when I started teaching as well (to an extent), but I didn't know about them and was never guided toward them. In some ways I think I took some foolish pride in developing my own resources – I didn't need someone to do my job for me! Today I would rather spend time at home, as opposed to being at school until 8:00 every night. Where I am going with this is that I see access to resources everywhere. The internet is full of places to find materials (more on this in my next point). I also think teachers are great at sharing with each other. I see it weekly in my school with teachers offering resources or sharing ideas. While some may not share on a public or global scale, I think the vast majority of teachers are always willing to share in their schools.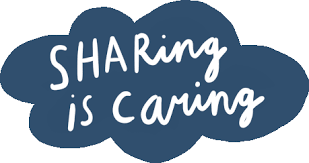 2. I'm giving Curtis full props on this one. Teachers pay teachers is a rip-off. I have personally never bought anything off the site, and I realize I may be one of the few that never has. Maybe this is my foolish pride coming into play again, but I have trouble paying someone for a lesson plan. I also have fear that what I pay for will not meet my expectations. When it comes down to it, are sites like TPT really open education? They seem more like a side business to me. I am all for making money and getting your dues, but if we are going to take pride as educators in saying that education is built on sharing, we shouldn't be turning it into a money making venture.
3. Where should shared resources come from? I often wonder, and have had many teachers ask the same, why there are not standard unit plans prepared for teachers by our government. We are all teaching the same curriculum, why are we not provided better resources? Don't get me wrong, I understand and appreciate the freedom we are given to teach outcomes how they suit us and our students, but it might be helpful to have some concrete resources. I have also found myself looking at certain outcomes and wondering what exactly they mean. I do appreciate the opportunities that a 'grey' area provides us, but sometimes it is nice to have black and white outcomes…and providing resources for these outcomes would be a helpful starting point.
4. What is the correlation between open education and social justice? We have discussed our role as educators and our use of technology as it pertains to advancing social justice initiatives. There is no doubt that we have some role to play, and I think the notion of open education is directly related to this role. Dean Shareski stated that an obligation of school is to teach beyond students in the building. Do we have an obligation as teachers in a developed nation to share resources with teachers who are trying to educate in environments where they don't have the resources and abilities to find and develop their own teaching materials? I think a pretty good argument could be made to answer this question affirmatively. We are teaching students beyond our building by helping to provide effective learning resources for them.
Open Pedagogy and Social Justice published by the Digital Pedagogy Lab wrote the following about open education as it pertains to environments of higher learning:
"When faculty use OER, we aren't just saving a student money on textbooks: we are directly impacting that student's ability to enroll in, persist through, and successfully complete a course. In other words, we are directly impacting that student's ability to attend, succeed in, and graduate from college. When we talk about OER, we bring two things into focus: that access is critically important to conversations about academic success, and that faculty and other instructional staff can play a critical role in the process of making learning accessible."
This thought can be extended to learning at all levels. Open education provides access to teachers, and therefore students, to resources and opportunities that will assist them in being successful. Us, as teachers sharing resources openly, do play a critical role in making learning accessible.
In summary, I believe open education can transform education as we know it. There shouldn't be any reason for a teacher of any grade or subject to not have access to the absolute best resources. These resources should be shared openly, and free of charge. We are always most concerned about the students in our classrooms and buildings, but we can also play a role in improving the education of students outside of our walls and borders.