I chose to have a look at the CK-12 Foundation OER resource this week. To be honest, I had never heard of OERs prior to our class a couple weeks ago. Navigating through some of the sites and exploring what they have to offer has been a good learning experience.
I approached my evaluation of the site through the eyes of a teacher at different grade levels, and also through a lens of a teacher in a specialized subject area – i.e. Health, Phys. Ed., Science.
When it comes to grade levels, this site is definitely geared more towards the higher grade levels. While there are some great resources, including interactive experiences, for primary Math, the majority of resources are for higher grade levels. I suppose this makes sense in many ways, as learning becomes more complex as grade levels progress. Content at lower grade levels might be easier to plan for and create resources (excuse my ignorance if this is wrong – I haven't taught a lot of primary classes).
Examining the array of subjects that are available on the site, CK-12 has an amazing library. It makes sense that there are many resources for core subjects like Math and Science, and limited resources in very specialized subjects like Health and Phys. Ed. I am extremely impressed by the quality and variety of learning experiences. They are not just basic worksheets with standard questions. They are creative and very interactive. For example, this screenshot is from a physics activity that shows you the effects of force and resistance on a bobsled. It allows you to change the variables and the bobsled moves to show you how it would react. This is way beyond my level of understanding, but I am sure it is very interesting to someone!!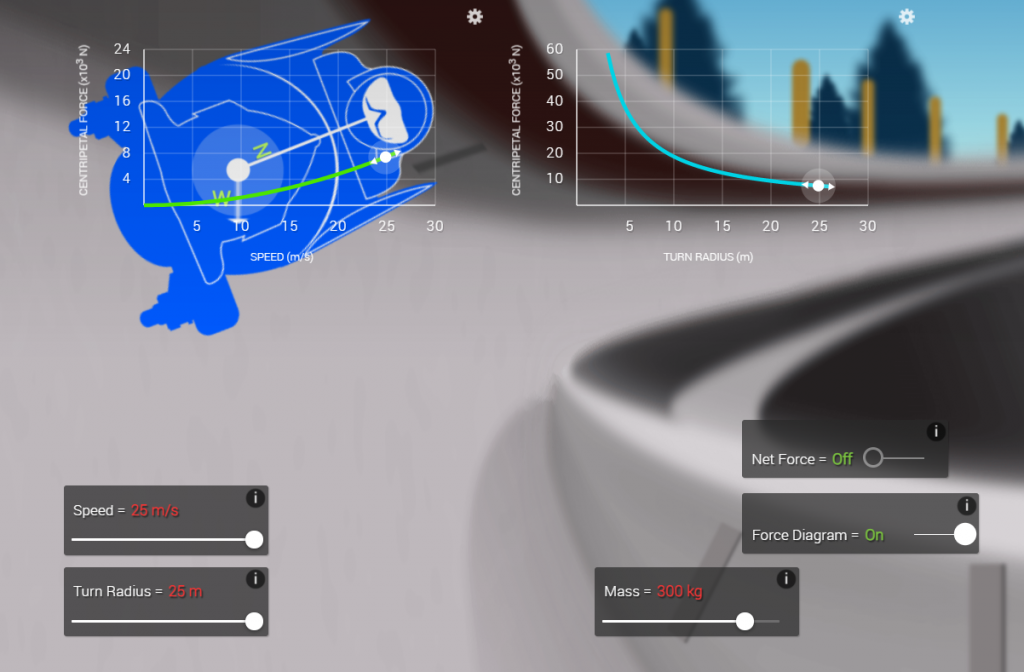 Something that I found really interesting about CK-12 is that it has a student section and a teacher section. I like that students can go in and easily navigate to specific subjects and topics within them. For teachers it offers assessment options and tracking, and compatibility and integration with other platforms like Google Classroom or Clever.
I think CK-12 and other OER sites can be very useful to teachers. I know many teachers who spend valuable time searching for resources. I am confident in saying that many of them have never heard of OERs. With sites like CK-12 they can find great resources to supplement their teaching.