Contributions on Twitter
This slideshow has some examples of the times that I was supportive of what my classmates were sharing. Sometimes it would just be a like and other times it would be a comment about the article or thanking them for sharing.
Below is a slideshow of some of my favorite resources and some of the conversations that they produced. I loved when I was able to share something that interested me but it was even more important when it helped someone else.
Comments towards other peoples blog posts
Throughout the semester I have had the privilege to be shocked by other students talents and never give up attitude as well as learning from other students in their Learning Projects and Class Reflections.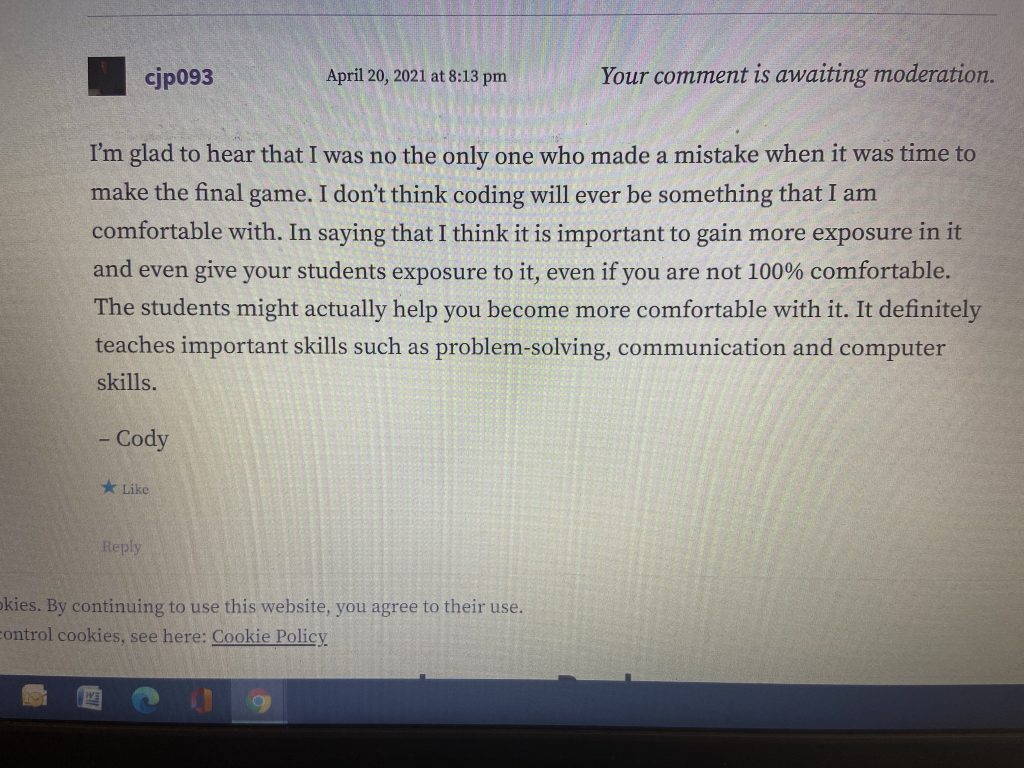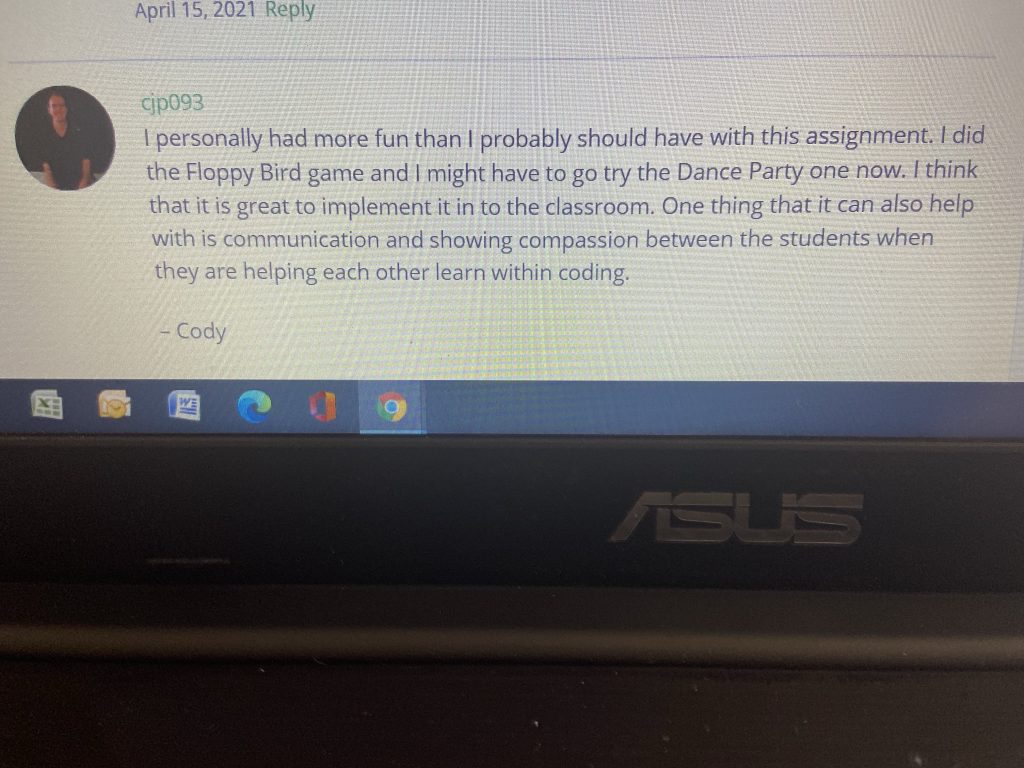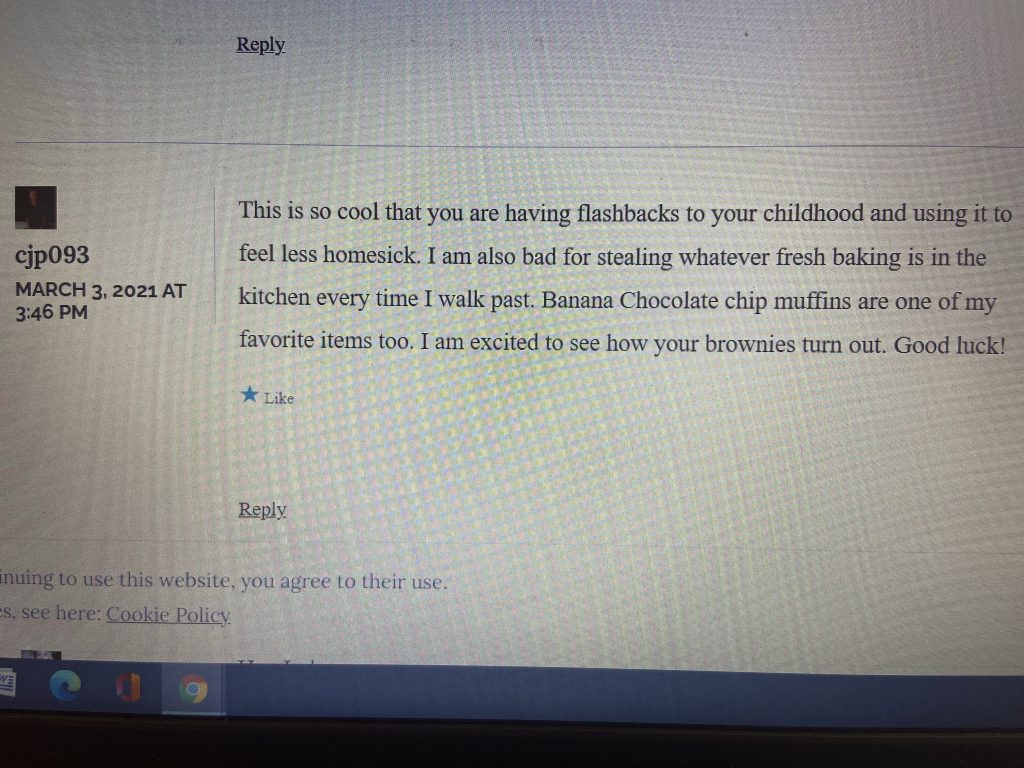 Contributions to Slack
The first picture is an example of a time that I shared a resource on the Slack community. The second picture is a screenshot at the start of the semester where I put my Twitter handle and encouraged others to share their handles. The last screenshot is when Jesse and I did not have partners for the Cyber-sleuthing blog post and we connected on Slack to get partners. Other times that I have participated in the slack community is helping answer questions that other classmates had.
EdTech Chats
Even though I was unable to join a lot of EdTech Chats and SaskEd Chat because of the fact that I had class on Thursday nights. It gave me an opportunity to learn from other university students and practicing teachers in the profession of my choosing. I was able to follow people that are passionate in sharing resources that they use and believe in.