TikTok videos are currently trending across the world and they have captured the attention of social media users. The success of the TikTok app can be attributed to an excellent social media marketing campaign that has attracted huge audiences. Filled with entertaining short videos of people lip-syncing songs, performing comic skits, and delivering their best content, the TikTok app has managed to capture the attention of many. The TikTok platform also caters to many communities meaning you can find videos on music, art, fashion, and more on it. These are short clips that are purely for entertainment purposes.
"Comparing TikTok with other digital media platforms shows what makes it unique. Like YouTube, TikTok consists entirely of videos. Like Facebook and Twitter, the primary mode of consuming TikTok is by navigating through a "feed" of short, digestible posts. Like Netflix, the default mode of encountering content is through the recommendation algorithm, not through the construction of "friend" or "follower" networks. And like Snapchat and Instagram, TikTok can only be produced on mobile phones, favoring younger users who are more fluent with smartphones than computers. TikTok is the first social media platform to combine these characteristics. The result is a unique way of conveying and consuming information." Link.
It's been a while now since I am using this interesting app and I can say I have 8 followers now and it might increase because I am not going to stop using it. More than making videos, I really like exploring videos and there are so many 'toks' that we can see here. I am sharing a few screenshots from my TikTok account, in these TikToks, I have used different filters and headings.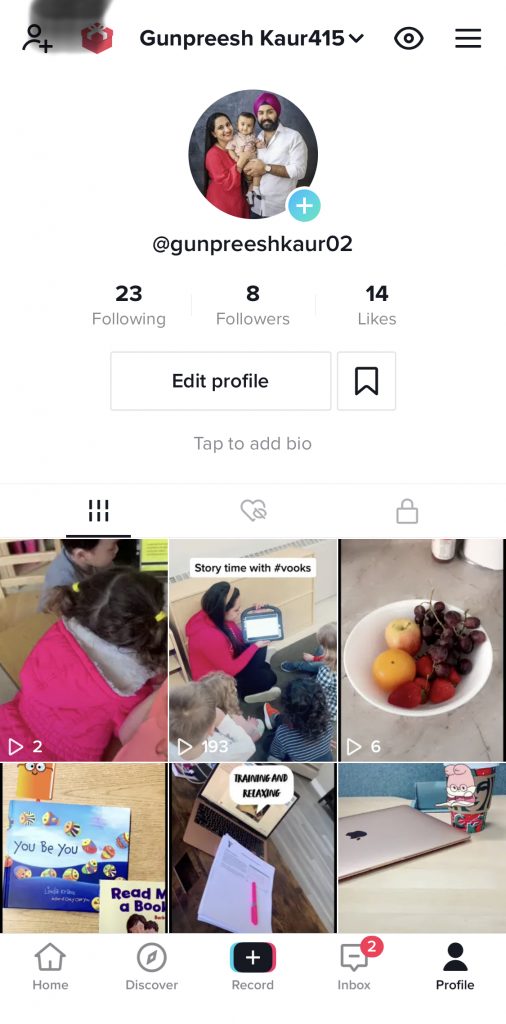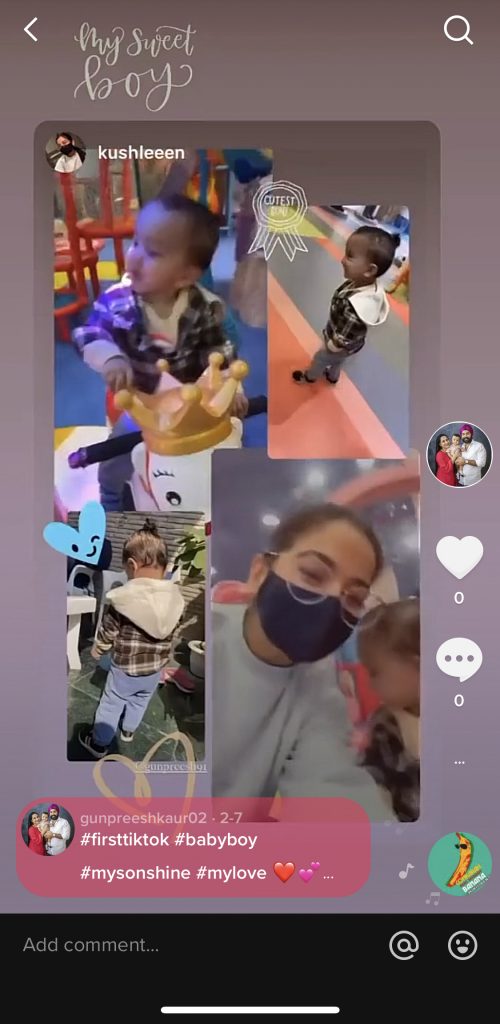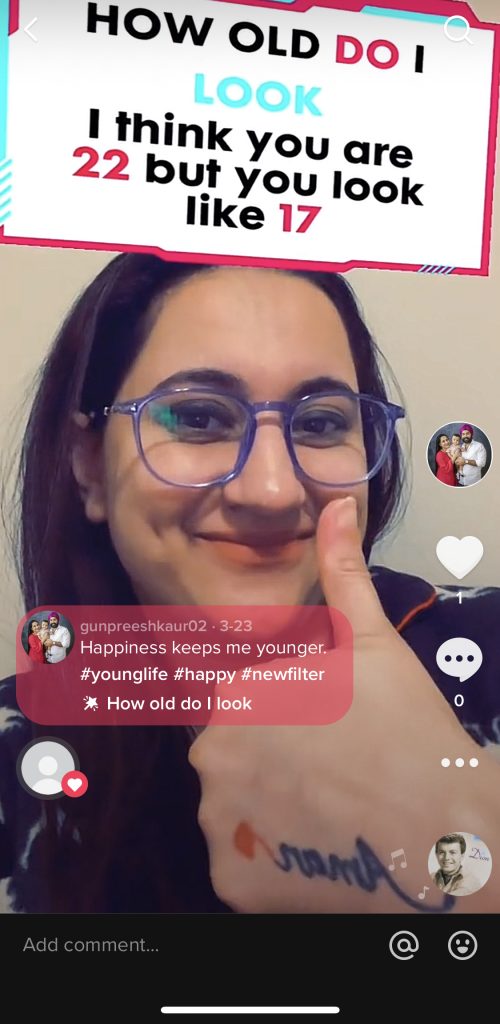 TikTok features
Tik Tok offers numerous features, some of which are very used, and some users don't even know about. We will mention some of the most useful. A slideshow is a great feature to tell the whole story you want, but can't because the video on TikTok is short. It is very easy to create a slideshow. All you have to do is select all the photos and videos you want to include, edit them and then publish them. Voice effects on TikTok are also a very useful option to enrich your video. You will find voice effects when you enter the editing screen. You don't need a lot of money or a studio to take advantage of the green screen effect on TikTok. You can choose which photo or video to use for the background, which gives you options like you have a green screen. You can also make text appear and disappear, make a duet using the TikTok duet feature, use a TikTok song from another video, and many more. What is important to note is that TikTok has also implemented some very important features that have nothing to do with entertainment but with very serious things. Some of the most important features are in-app suicide prevention, restricted mode, screen time management, risk warning tag, family pairing, and many other features that can even save lives.
I am enjoying using this app and I hope I am able to share a few things about it with you all…
Thank you!!