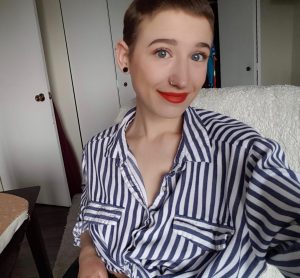 My name's Janelle but I often get called Jen. I'm 24 years old and was born and raised in Regina. I'm in my fourth year of University, however this is my first year enrolled in the Faculty of Education. When I'm not busy with school you can find me biking around Regina, checking out local coffee shops, or at home hanging out with my two cats, Billie and Boo.
Some facts about me:
I was born on February 29th, 1996, so this makes me a Leap Year baby! I celebrated my "6th" birthday in February 2020.
I grew up spending my summers at Round Lake in the Qu'Appelle Valley with my family
I took my first three years of University at the University of Saskatchewan in Saskatoon.
I studied occupational/physical therapy for one semester in Medicine Hat in 2015 and quickly realized working in the health field was not a position for me.
I love my summer job working for the City of Regina – cutting grass and picking trash.