Learning to crochet
For my learning project, I decided that I wanted to learn how to crochet.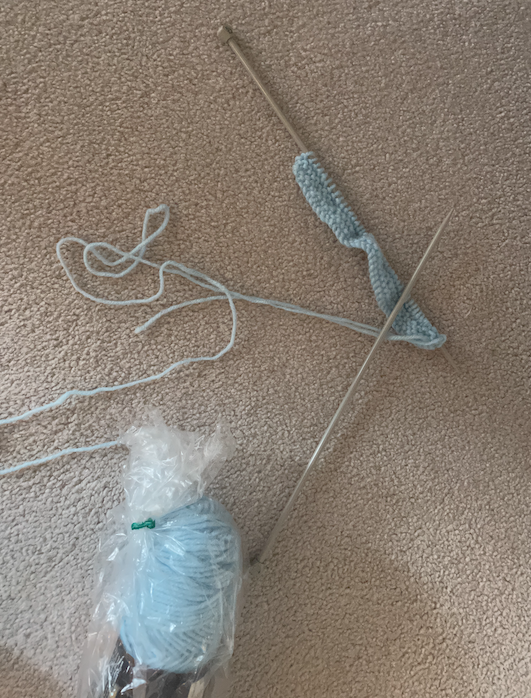 In the past, I started to learn how to knit along with a few of my friends. However, as you can see from the picture, I barely got a start on my first project before I stopped working on it. I decided that for this class, I would dedicate time to teaching myself how to crochet. I have some friends who have tried it that told me it was relatively easy to pick up on. I want to learn how to crochet because I want to pick up an activity that I can do to help me relax that is easy to take with me anywhere. I decided to try crochet instead of trying to knit again because I wanted to try something new.
I have not started my first project yet, but I have started looking for resources and videos that I will use to teach myself how to crochet including this video and this post.
My goal is to learn the basic crochet techniques and complete a few different pieces. I have not yet decided what I want to make but I think I will start off by making a washcloth and I was inspired by this post to maybe make a "coffee cozy".
My goals for this week are to get my materials and start learning some of the basics such as how to hold a crochet hook, how to make a slip knot for crochet, and finally, how to crochet a chain stitch.