I started off with the basics of crochet so that I could build a strong foundation. The first step was to learn how to make a basic slip knot and a chain stitch. After watching the video I had previously shared in my last post and a few new ones, I had some trouble keeping up since I am a very visual person and need to be able to see exactly how to do something for the first time. However, I stumbled upon this video, and I was quickly able to pick up both the slip knot and the chain stitch.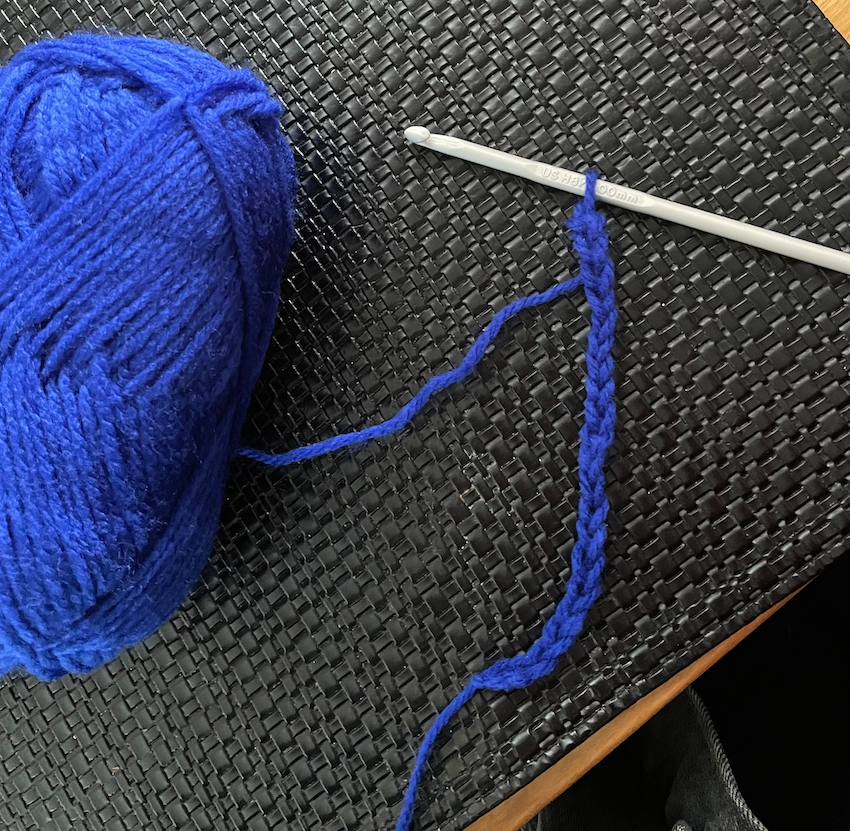 I decided to stick with HappyBerry Crochet's videos as they broke down the steps in a way I could understand easily. Following this video, I started to practice the single stitch as I continued along with this practice piece. With this piece, I hadn't intended to make anything specifically but just practice putting all three things together. I struggled a few times to keep everything together but eventually got into a good groove. There are a few visible errors but I was proud of how quickly I caught on.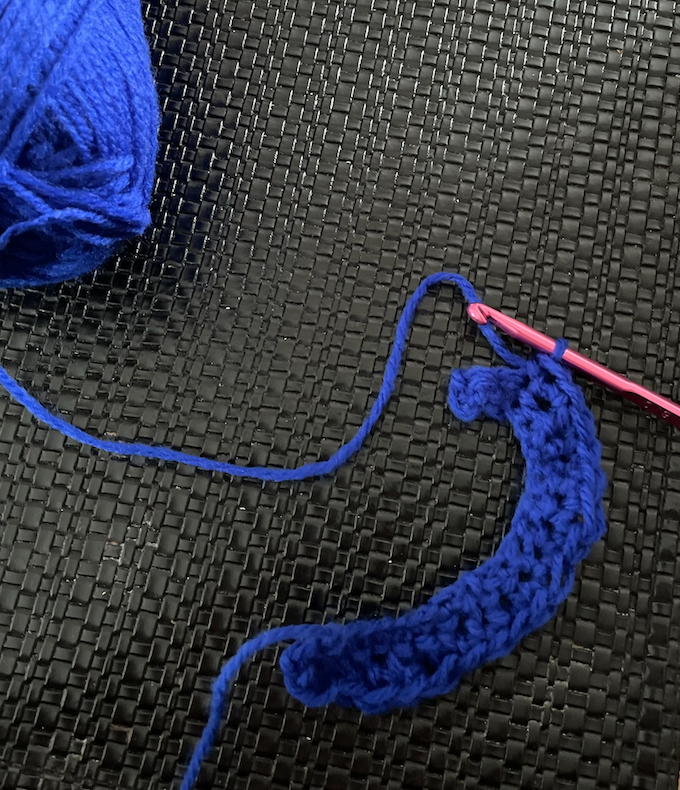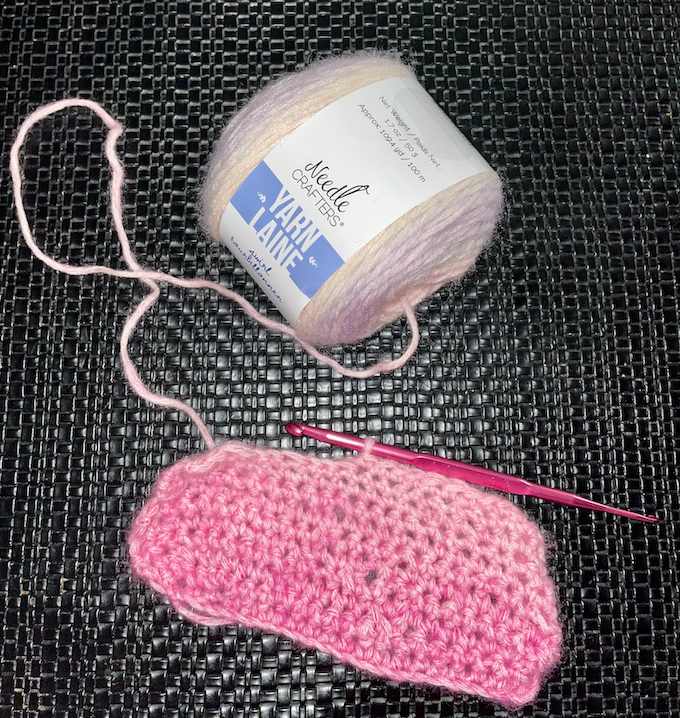 I recently started my first full piece which will be a washcloth. It has taken a lot longer than I thought to get the progress I was hoping for but I have found it to be a very relaxing and fun activity. I am using this very pretty ombre yarn and I like how it has turned out the more and more I complete.
I am really enjoying learning to crochet so far and look forward to how this piece will turn out!