This week I was able to complete my washcloth which I was very proud of. It took me a lot longer than I thought but I was very proud of the final result. I think I might be using this as more of a coaster than a washcloth in the future but I really liked how it turned out.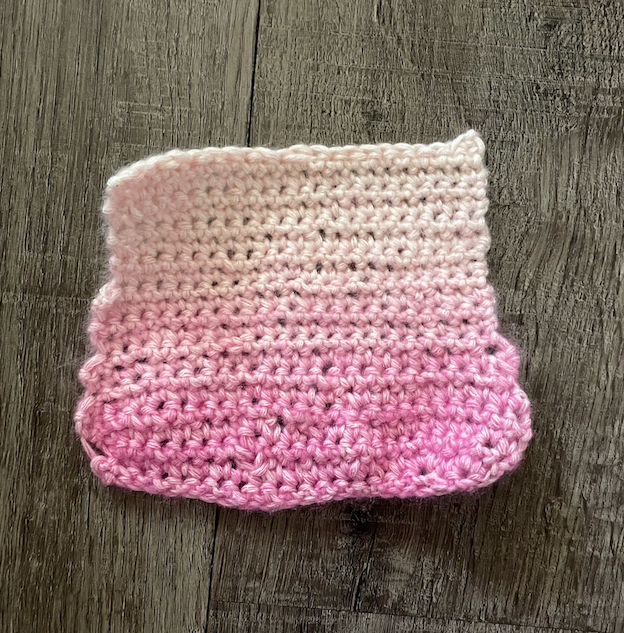 I wanted to shift to some smaller patterns and different things rather than making another square, so I decided to follow a tutorial to make a crochet heart. I also referred to this video for help getting started on the magic circle. However, after I got started on my crochet heart, I realized I should have taken more time to go back to the basics to learn more about the double Stitch since it was something that wasn't the easiest to pick up while trying to make something. While I was following the tutorial I used some tools such as turning the speed down to follow it at a slower pace, however, it was just a bit too advanced for my still basic knowledge of crocheting.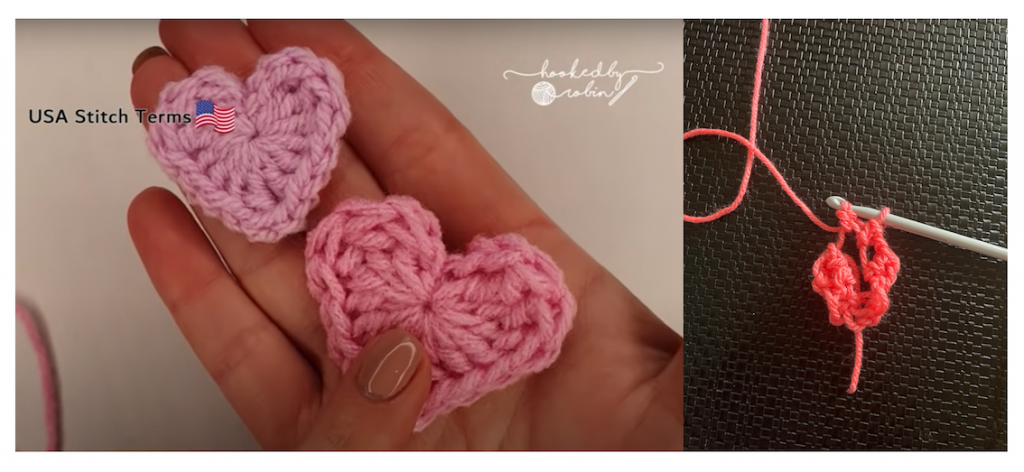 As you can see from the photo, this attempt did not work out so well. I got very overwhelmed and ended up missing steps and not always doing the right stitch.
I often try to speed through things to get them done faster, which is not always a great thing to do, especially when learning an unfamiliar skill.
I decided that it would probably be a good idea to dial things back and learn more basics before trying to complete something complicated. I decided to learn how to do the double crochet since it's still a basic stitch and it helps to build a foundation for other things I wanted to make and is common in many crochet patterns.
I looked around on TikTok for some inspiration and found the following videos explaining the double crochet stitch:
Instead, I thought I would head to YouTube to see if I could find a video detailing how to double crochet something simple like a square or washcloth. I found this video and got started on another basic square using the double crochet stitch.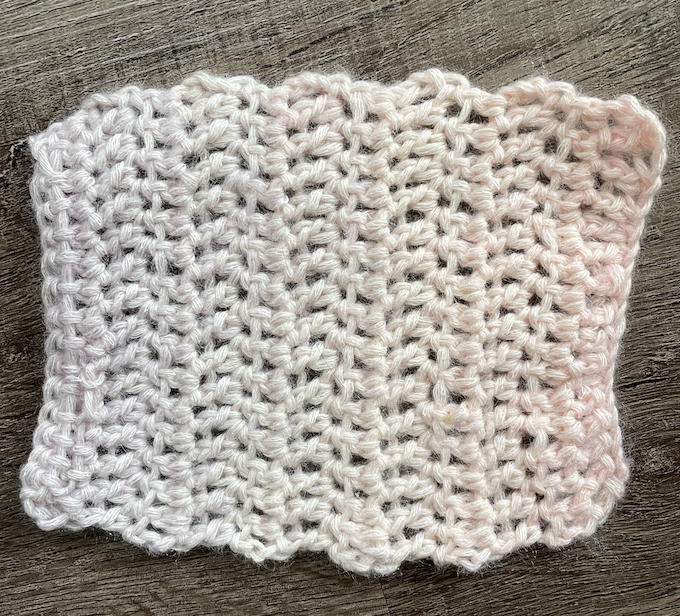 I found the single crochet surprisingly easy and the double crochet made much larger stitches for slightly more work. This was much more rewarding for me as I felt the single crochet washcloth took me forever since it took about double the stitches to get the result the double crochet stitch gave me. The tutorial on YouTube was super easy to follow and I could pause it when needed or rewind easily if I needed to see what to do a few times before trying it myself.
I can't wait to keep working on more pieces, I have been really enjoying this so far!