Hey everyone!
We are getting close to the end of the semester, which means my learning project is coming to a close soon!
I am so thankful for my #edtc300 class and the fact that we were able to pick a passion project. If I was not forced to work on this project every week for this class, then it would have been pushed to the side for a very long time. Instead, I will be able to launch my own course in the new year!
This week, I utilized TalentLMS's quiz feature to add the knowledge check for the end of the relationships module. I am not able to add anything else into TalentLMS yet because I am waiting for the voice over, and so I figured that I could get a head start and add in this little quiz!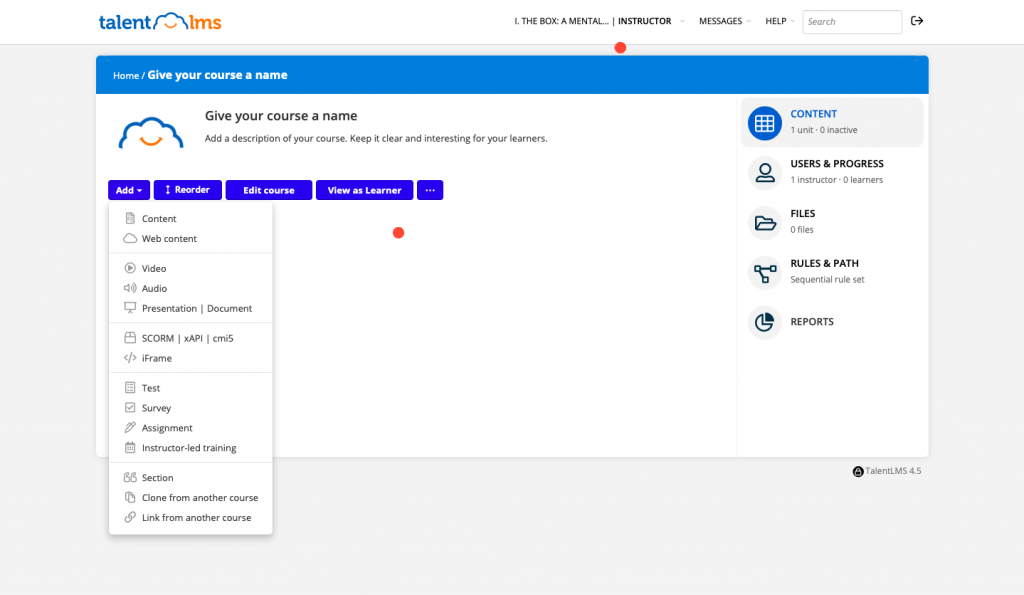 The photo above shows all of the options to add to a course. When I am ready to add my presentation I will use the "Presentation" feature, but for this knowledge check I used the "Test" feature.
TalentLMS is very easy to navigate and has a ton of options for every feature. On the test feature, you can add multiple choice, fill in the blank, ordering, drag and drop, free text, and more. For this knowledge check, I used all multiple choice!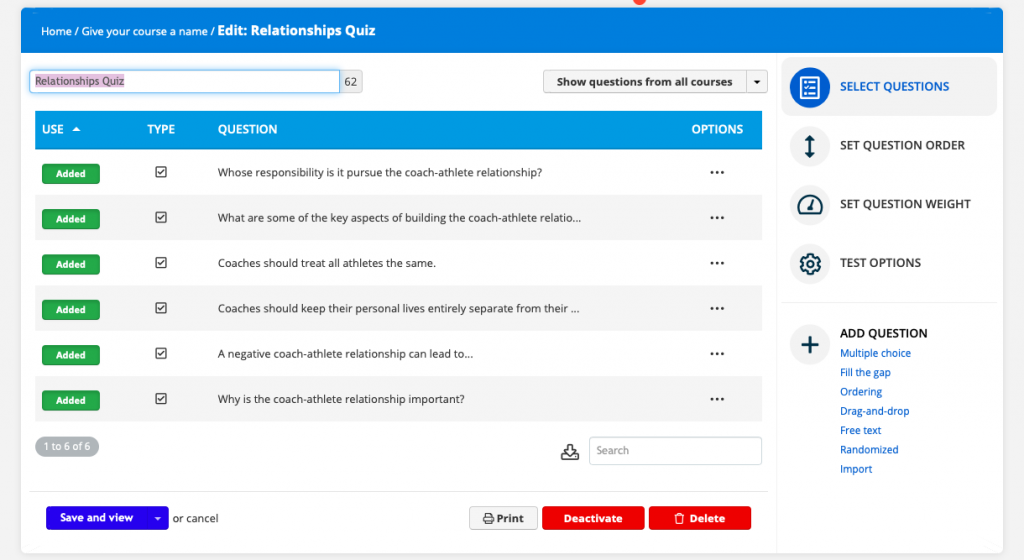 I quite like that TalentLMS allows the instructor to provide feedback or a rationale for all of the answers. This helps participants to understand why that is the correct answer.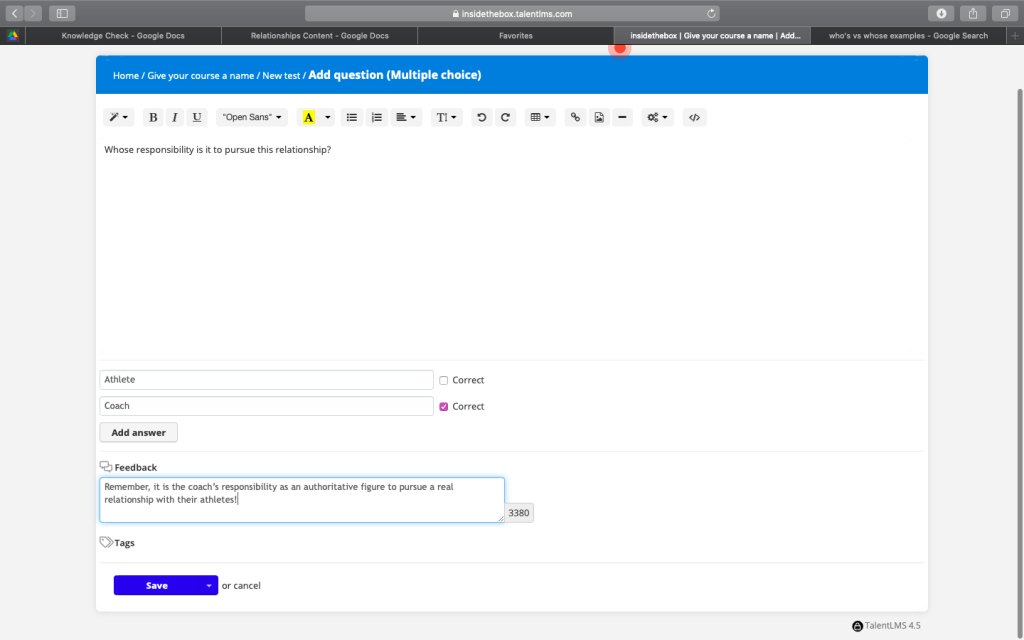 Because this is just a simple knowledge check, I only chose 6 questions. Quite honestly, many people will be able to pass this check without even taking the course, but it simply reinforces some of the important ideas throughout the module.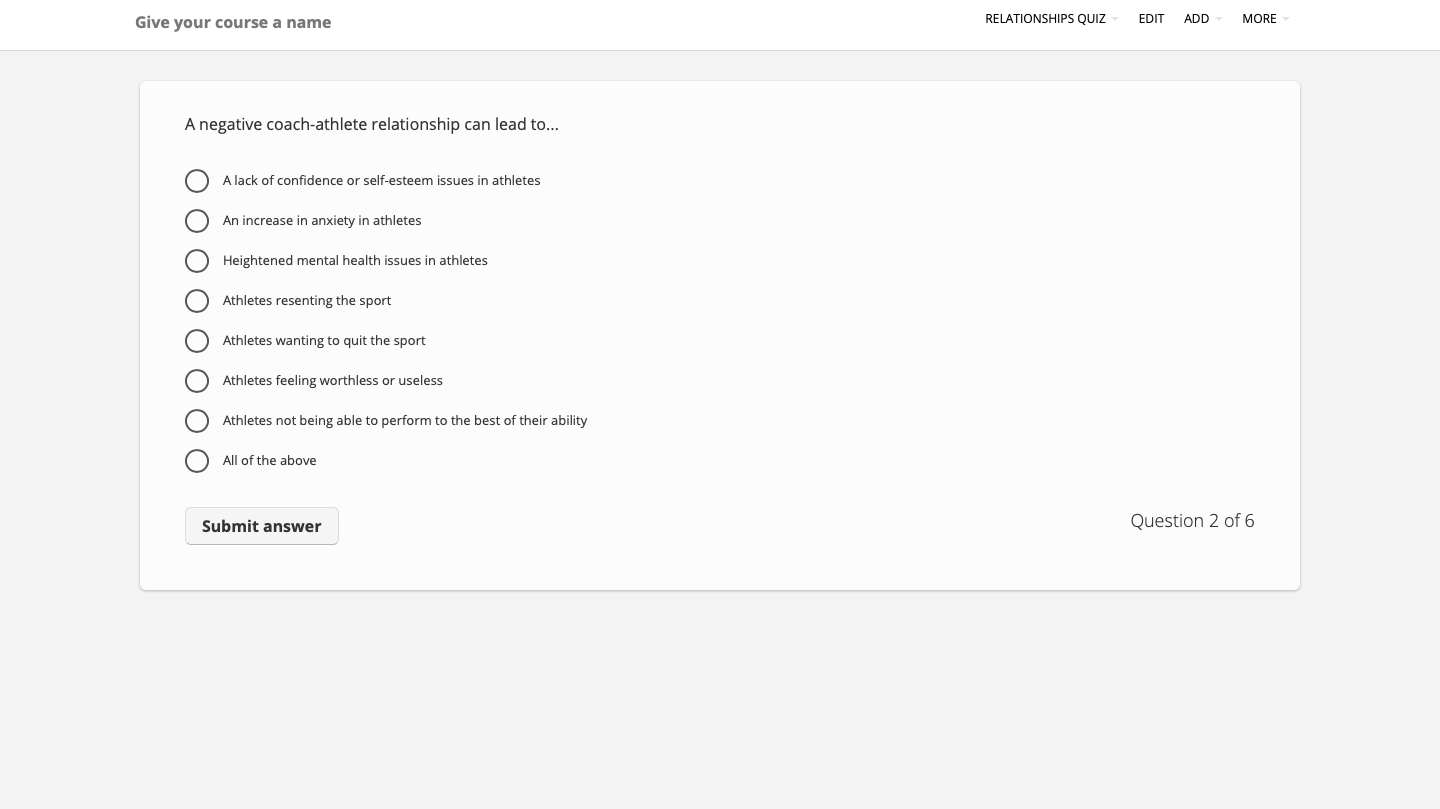 I am really looking forward to exploring more features on TalentLMS and finally uploading the rest of the relationships module! It is slowly but surely coming along, and I am SO excited to have it launch next year.
Thanks for reading,
x Paige Hamann