At the beginning of the week, I had very little idea about what coding was. I knew that it had something to do with computers, but it seemed confusing and scary!
In case you don't already know, coding is writing in a language that the computer will understand. If you would like to know a little bit more, then check out this article!
Coding has become popular in the classroom for various reasons. Here are a few reasons as to why coding is being implemented in classrooms, according to Edutopia.org:
1. Coding is a new type of literacy

"Those students who master coding are better prepared for a technical revolution that spans cultures and language boundaries"

2. Coding is a tool to improve educational equity

"It's a way for all students to use technology for creative engagement"

3. Coding offers inclusion

"By teaching coding to students with developmental disabilities, teachers aren't merely harnessing and developing innate talents. They're better preparing these kids, making them more marketable and employable in a high-tech economy"

4. Coding can improve neuroplasticity

"In another study, Mechelli found that children who acquired a second or third language, even a computer language, showed functional changes in the inferior parietal cortex."

5. Coding improves STEM proficiencies

"By making coding a classroom requirement, educators are better equipping students for this upcoming market"
In order to learn a bit more about coding, I hopped onto hourofcode.com to try out some coding activities. Hour of Code is a fantastic resource for anyone looking to start coding, or for educators! The site is incredibly teacher friendly. The coding activities are divided into grade categories, the type of technology required, the topics, activity type, length, and language! In fact, Hour of Code supports more than 45 languages which makes it very inclusive.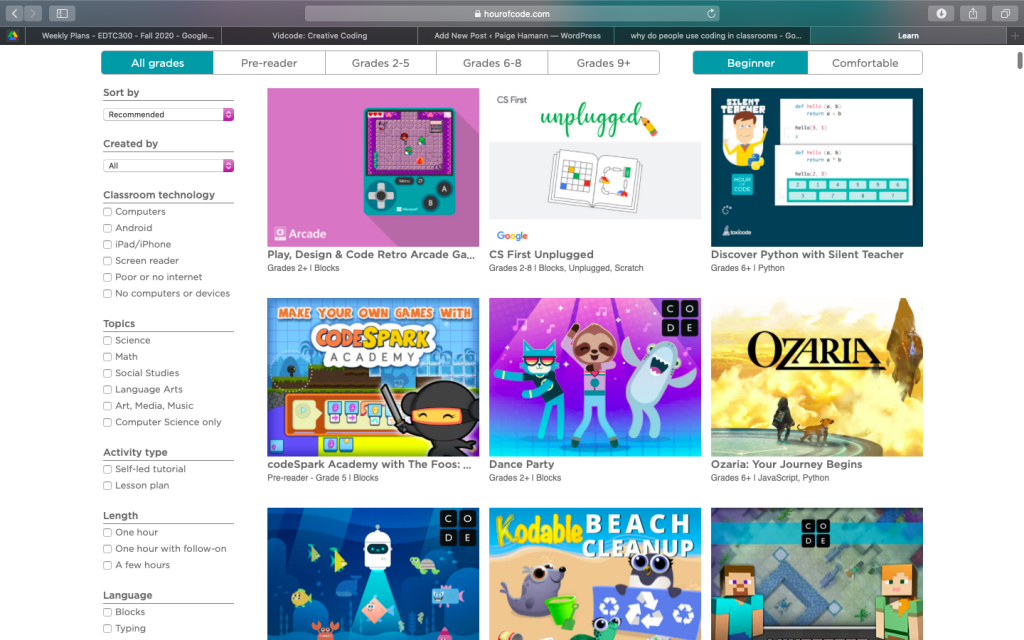 Now you see, I did not enjoy the coding activity I did whatsoever. I chose a Social Studies themed activity since that is my major! The activity I chose is called "Vidcode: Map Your Community". The description said that I would "Collect and analyze data for community engagement, by coding your own community map". Sounds interesting right?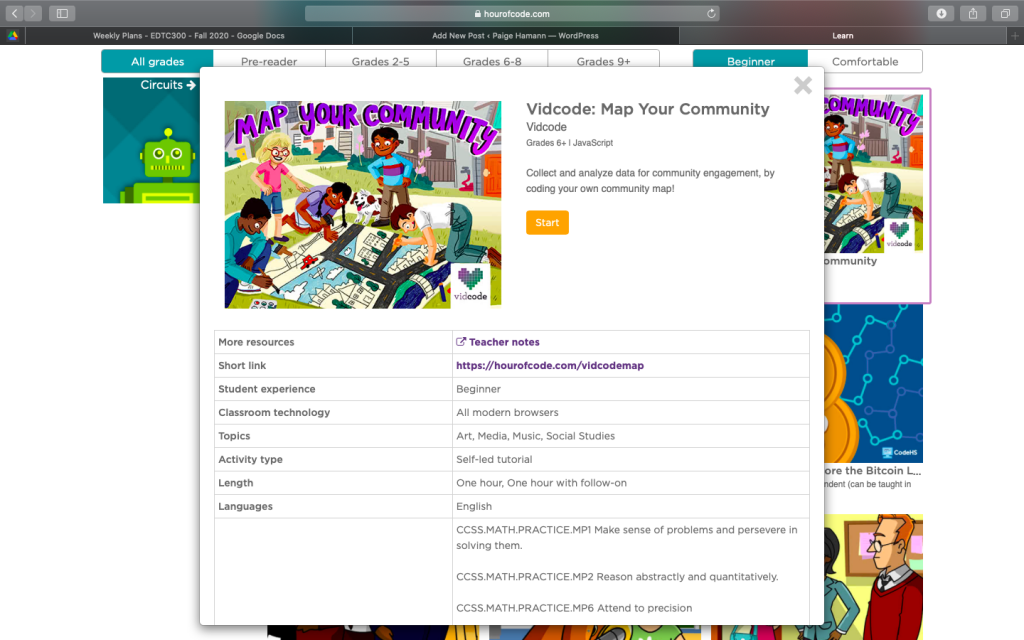 Well… not for me! If I am being honest, I was so incredibly confused the entire time. The vocal was not sticking with me and I had to go back numerous times to try and figure out some really simple issues.
Maybe I didn't like coding because I am not really interested and invested in it, or maybe my brain just didn't want to work through it because of the way it functions. Am I making excuses for why I did not like it? Probably!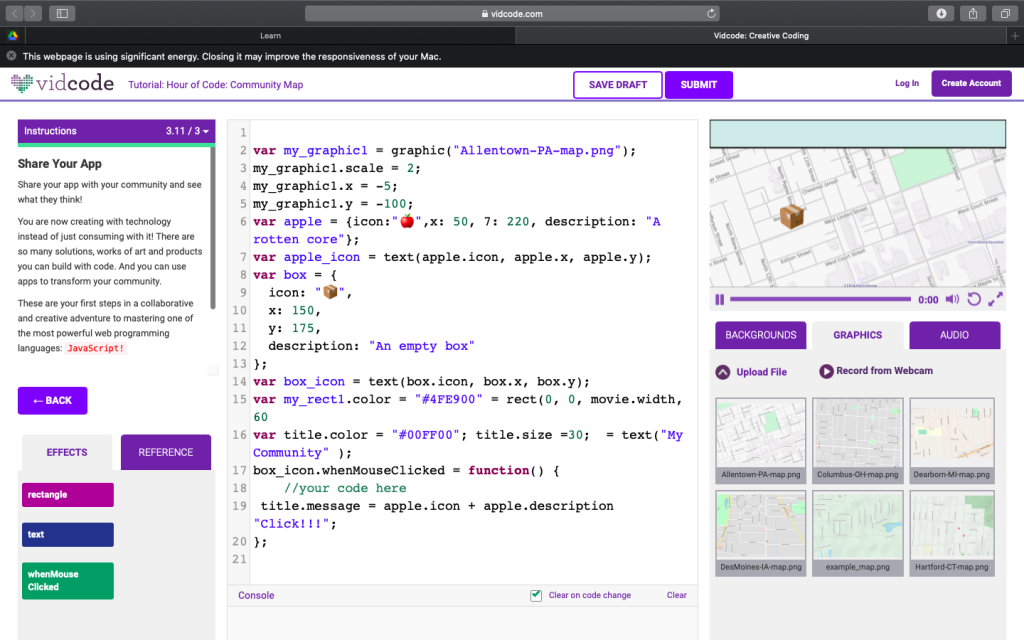 I do see the benefits of implementing coding into classrooms and I definitely want to explore that a bit more. I think I will have to go back and do some very very very beginner level activities. Hopefully that will change my perspective a little bit!
x Paige Hamann