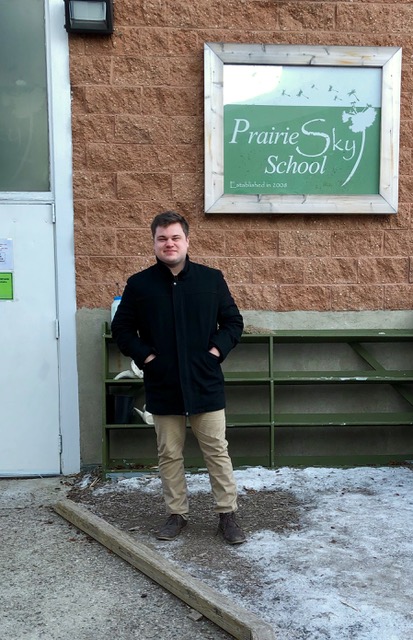 Hey folks, my name is Jory Schwean! I am 22 years old and I am currently enrolled in the Bachelor of Education Middle Years program at the University of Regina. I am from a small town in southeast Saskatchewan called Moosomin where I lived and worked most of my life. This land, in which I grew up, is referred to as Treaty 4 land which is the original land of the Cree, Ojibwe, Saulteaux, Dakota, Nakota, Lakota and is on the homeland of the Metis Nation. Upon my graduation, I decided to go to the University of Saskatoon for Business. I then moved to the University of Regina for my current degree. I went to both Elementary and High School in my hometown and I wouldn't trade that experience for anything in the world!
My life in my hometown of Moosomin was where I had some of my best memories and experiences. First and foremost, sports has been an integral part of my life. I've competed on the AAA level in all sports. You name it, hockey, volleyball, baseball, football, basketball, etc. The only sport I never played, mainly because of the fact that I'm terrible at it, is soccer. My mother also forced me to go into many drama productions when I was in Grade 6. In the beginning, I really didn't like being in those productions, but I kept auditioning for parts as the years went on and by the time Grade 12 arrived, I really enjoyed drama! I almost caught myself crying during my last performance in senior year because I was going to miss it so much. I'm also a huge fan of going to movies of all kinds. I cherish the experience of going into a movie theatre and experiencing movies for the first time!
There were many factors that came into play for me that drove me to want to become a teacher. I would credit this passion to all of my coaches I've had from the sports I've played in the past. All of them drove me to become both a better athlete as well as a better person. They are the people that I have looked up to for my entire life. The other driving factor was the summer job as a swimming instructor that I've had for the past six years. The ability to pass down knowledge to younger people is a feeling that is complicated to describe. Rewarding and fulfilling would be two words I would use. With these two experiences combined, if I possess the ability to accomplish something like pass down knowledge to the future youth of the world, I have the moral obligation to do so!
"With great power, comes great responsibility" Uncle Ben