Today is the day!
I made BUNS for the first time EVER! Initially, I wanted to stick to local and small business recipes, but turns out they protect their recipes like GOLD and I do not blame them! Baking is not easy, everything is precise and takes time. Some would say years to master a perfect recipe.
So, I took my search to Pinterest and found a recipe by Valentina's Corner. I won't lie, I choose this recipe by looking at the ingredient list and I had everything at home already to make it, so it was an easy pick.
When I started the process of making these pizza buns, I noticed that the directions were not as clear, especially for a first timer! I am really happy I made cinnamon buns last week and remembered details like lightly grease the pan you are cooking the buns in, sprinkle flour on the counter before putting the dough down – I did forget to lightly grease the bowl the dough was rising in though! The recipe also didn't tell you how much pizza sauce, cheese, or meat to put into each bun. I wish there was more visuals on her blog as well, that would have been more helpful for the first time baker.
Now, with all that being said and with the tricks I used from the cinnamon bun recipe, these pizza buns turned out pretty darn good! My taste testers both rated them a 7 out of 10. (they quickly went back for seconds though, so I don't believe their rating scale).
The process: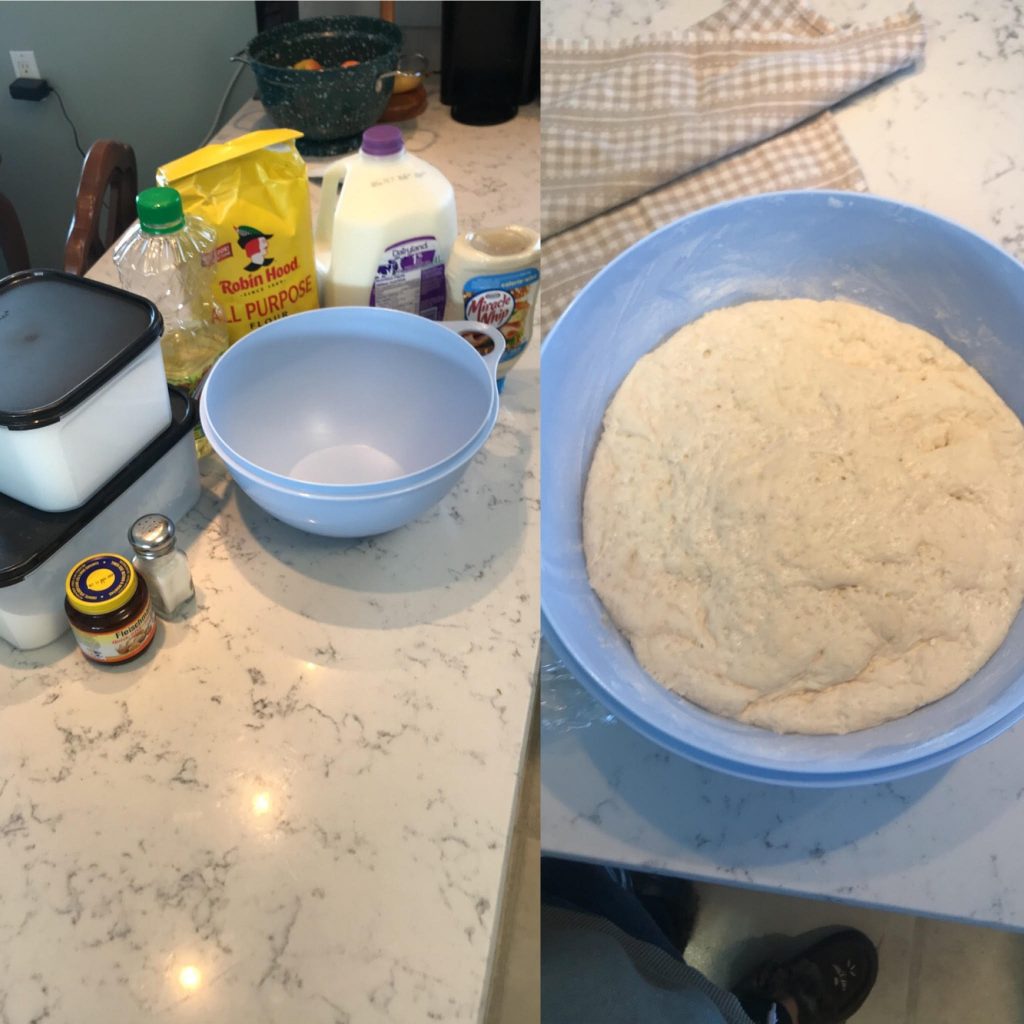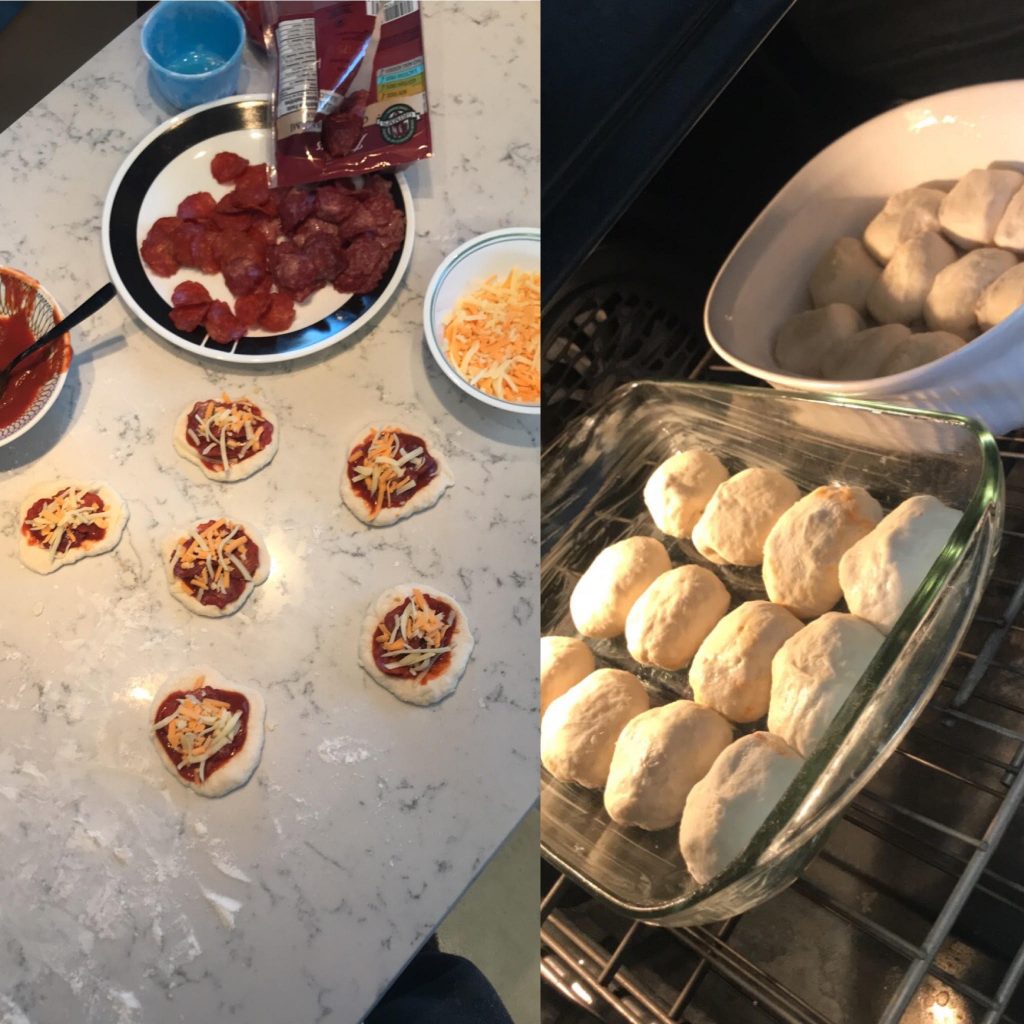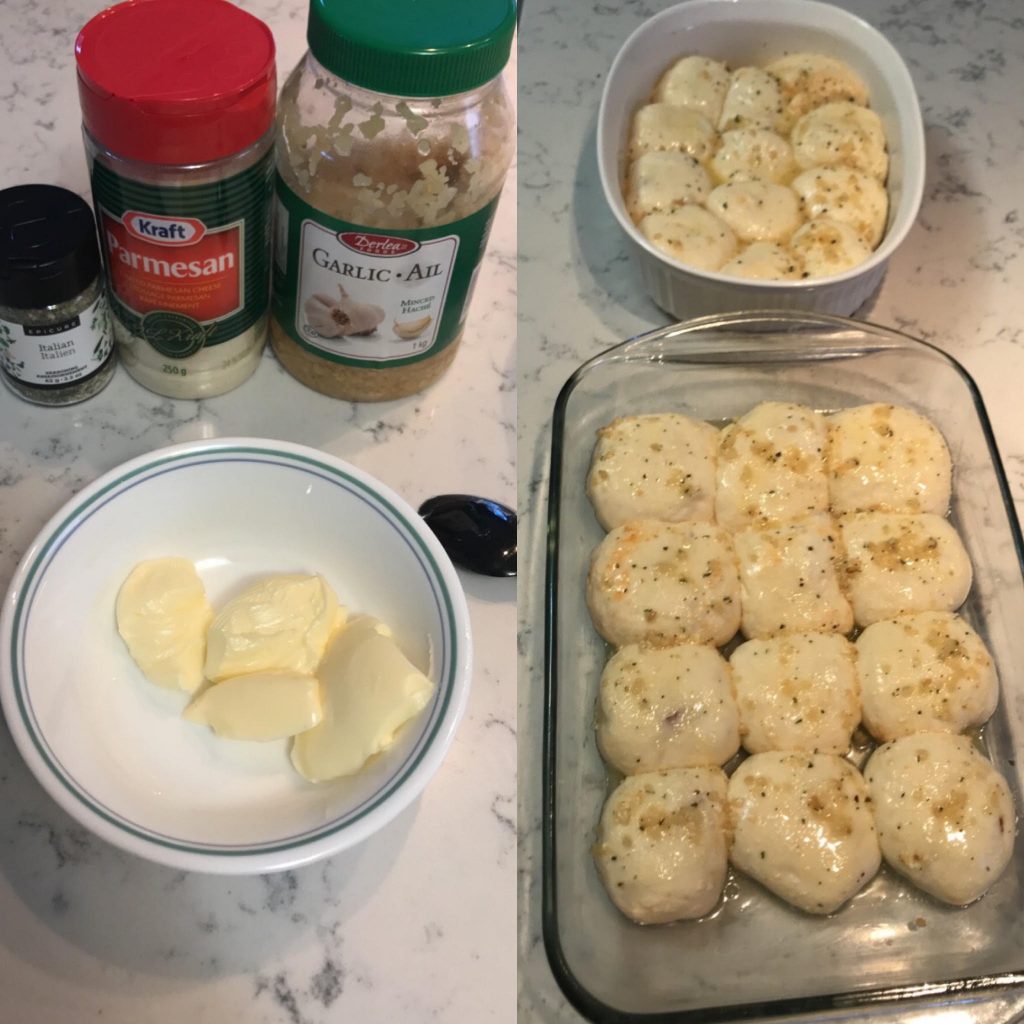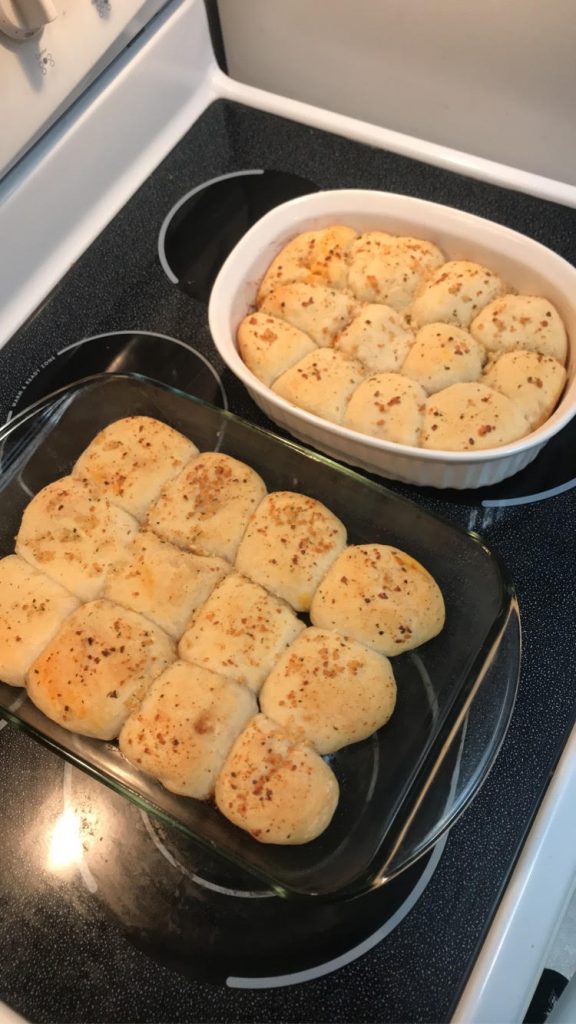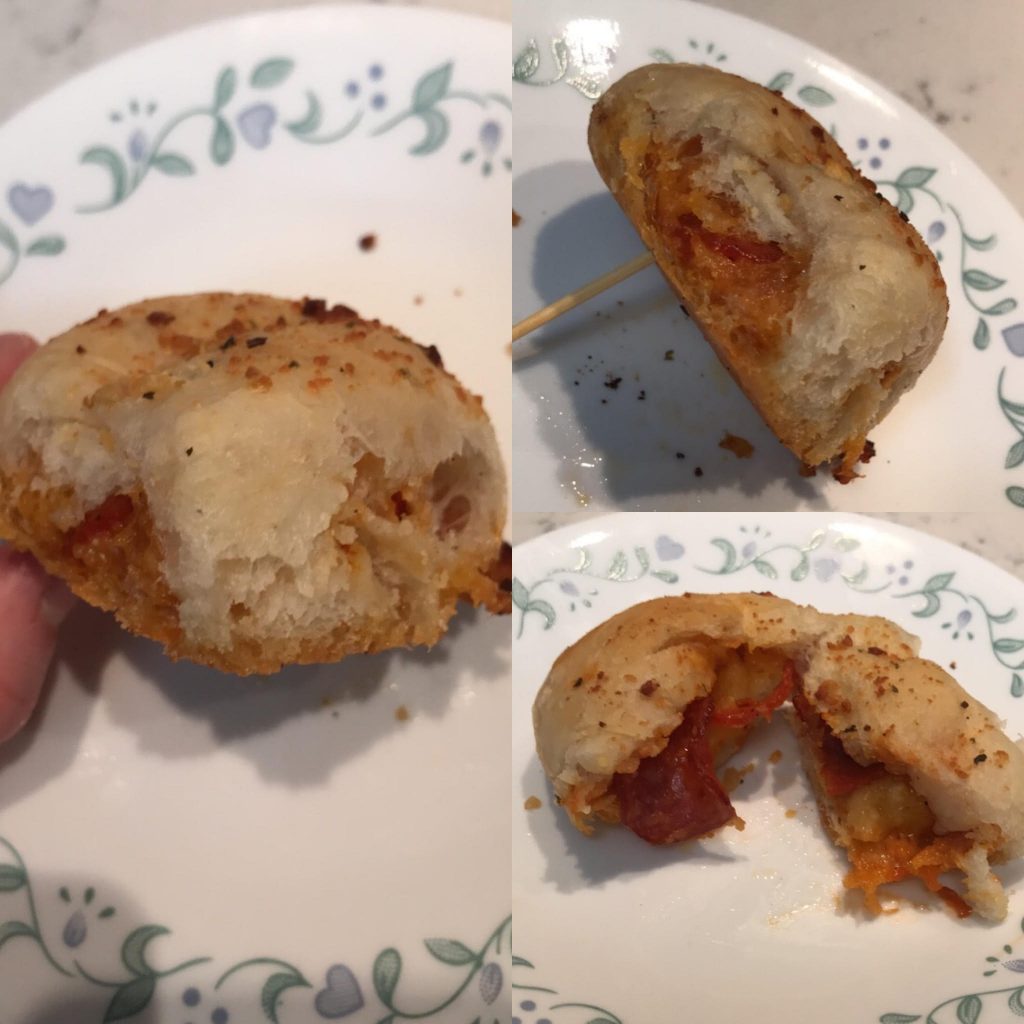 XOXO,
Stay Sweet,
Miss Blenkin
Baking tip #3 – Remember to remove your jewelry before you start mixing together dough with your hands! (I did not remember this tip and spent some time digging dough out of my ring)