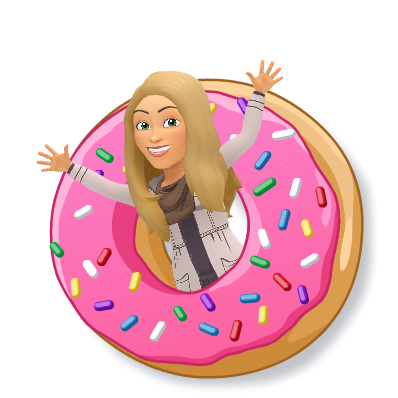 This week I tackled DONUTS! I have been enjoying the website Delish for searching up my baking recipe's. I found this super simple to follow home made donut recipe and took my butter out the night before to prepare for the next day of baking! Let me just start by saying the butter was only one of my issues I had with this adventure in the kitchen.
I got so into the process of making the donuts that I FORGOT to take photos to document the whole process (face palm). The process has been very similar to making the other "dough" creations I have decided to try this semester! Make the dough and let it rise!
Not only did I forget to take photos to document the whole process, BUT I was done and cleaning up, waiting for the dough to rise. I opened the microwave to heat up some lunch for myself and guess what was sitting in the microwave, waiting for me?
THE BUTTER! Note to self: Double or triple check when you are baking because recipes and following them are IMPORTANT! Reflecting back I should have re-read the recipe when I was making the dough. I am usually prepared with everything sitting measured out and ready to go in front of me! I am going to chalk this up as it just wasn't my day to be in the kitchen. I did end up adding the butter into the already made dough ball and crossed my fingers, did some google searches and hoped for the best!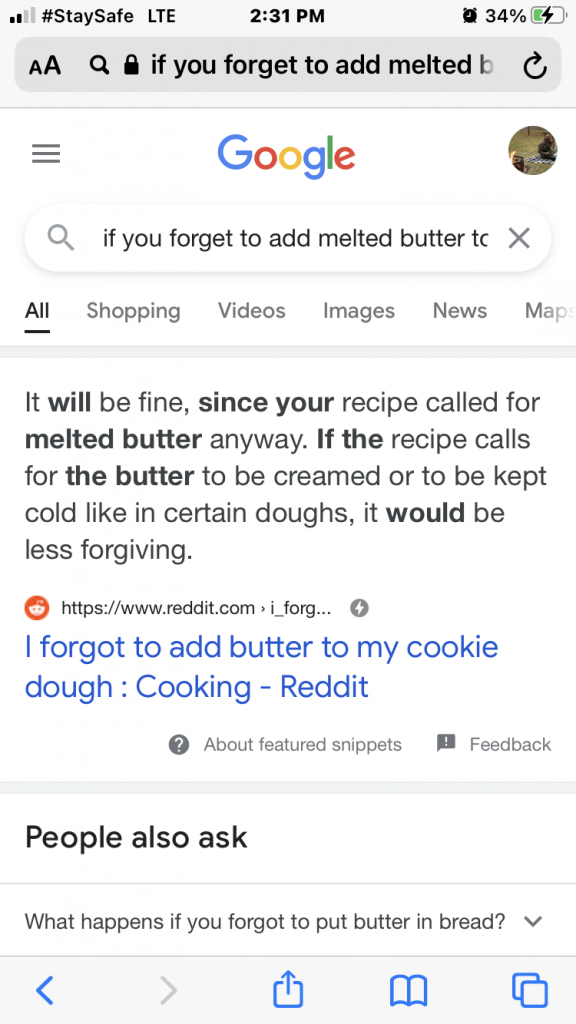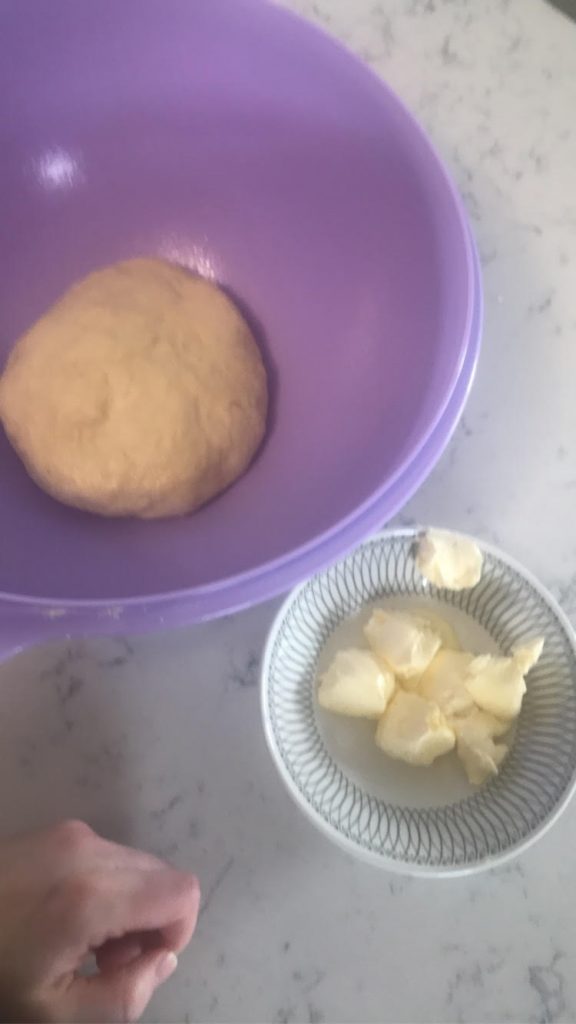 Thankfully, the dough did rise! I was able to continue my donut journey and it was not a waste of a baking day. After the dough rose, I got my fiancé to help out and he rolled the dough to 1/2 thick and I cut out the shapes. I let them rise again and started to heat up my oil and make the icing recipe that is also linked with the donut recipe above.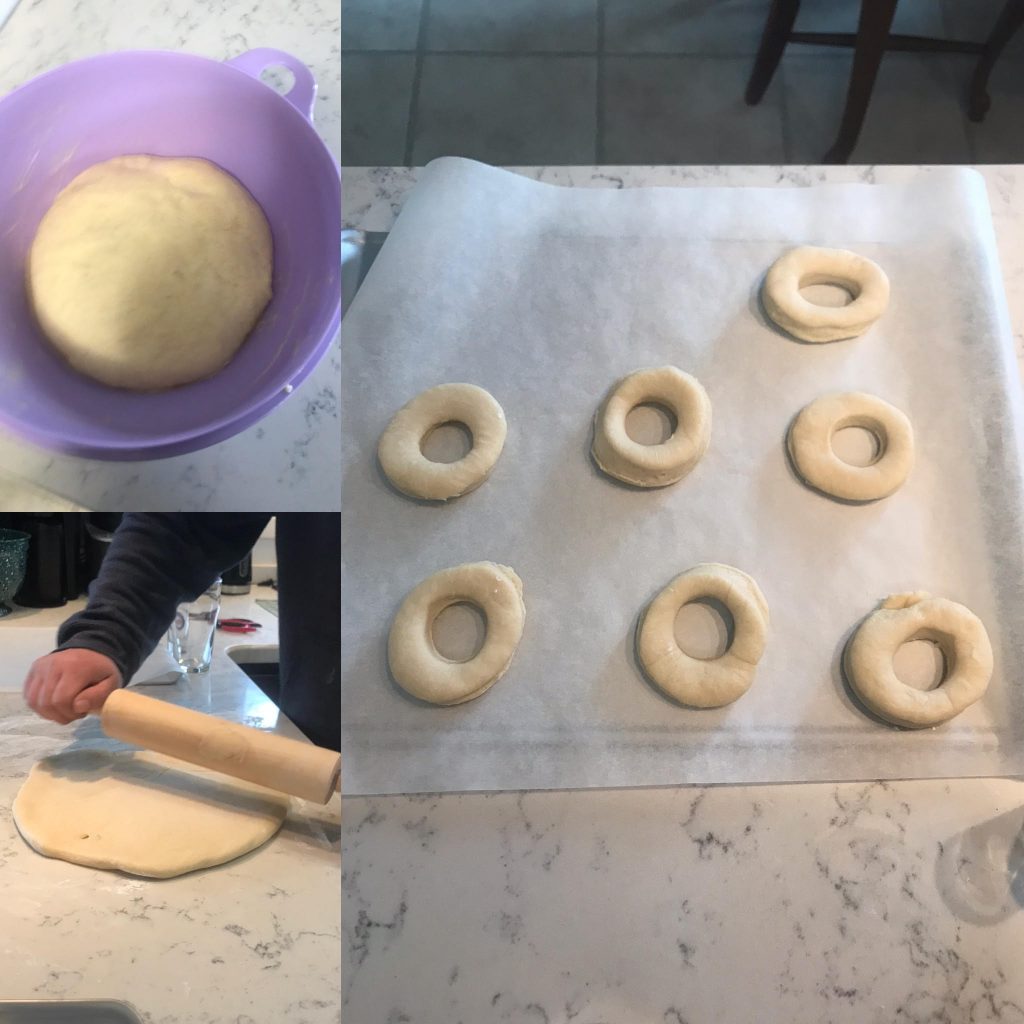 My house still smells like a deep fryer after I fried up the donuts, but they turned out better then I was expecting after I forgot to add the butter to the dough!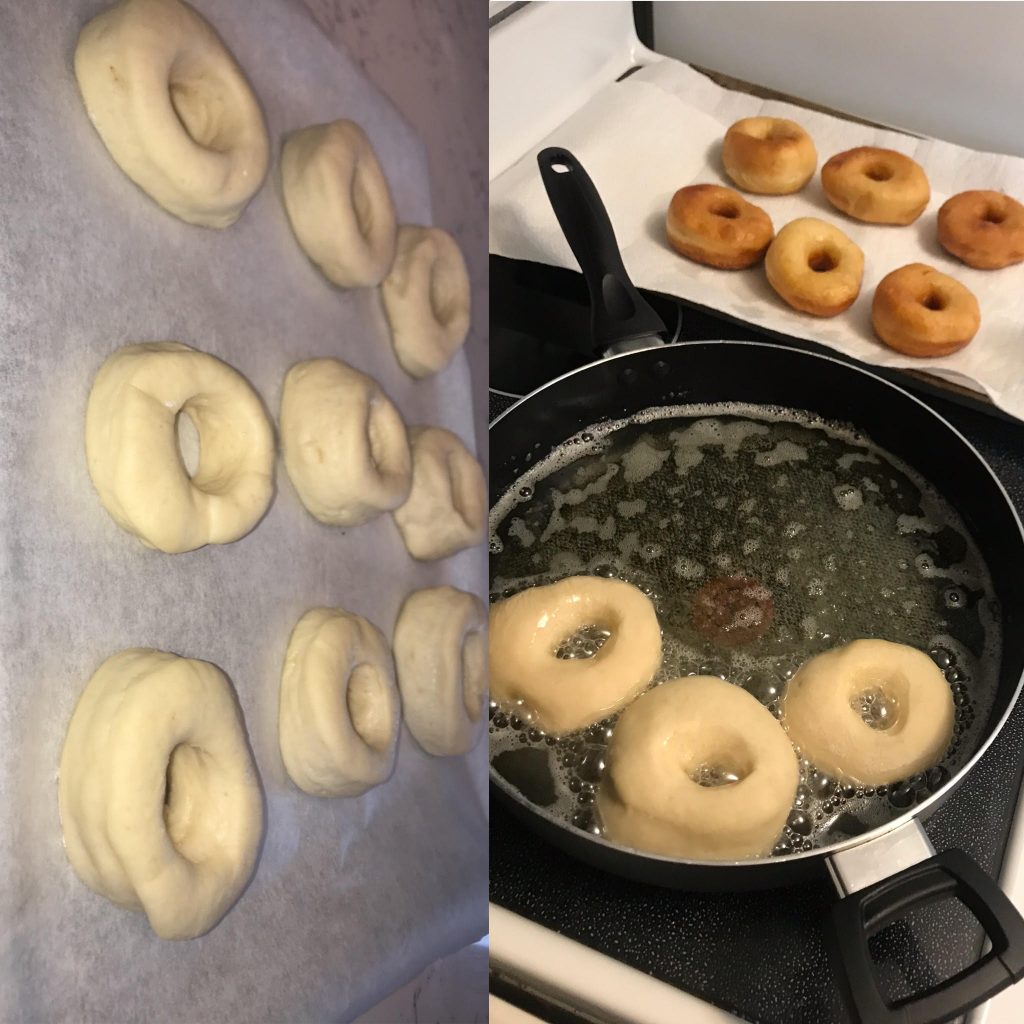 Honestly, they were easier then I was expecting and I will most likely make donuts again. I will just take my time and make sure I am not missing any ingredients next time. I am so happy I choose to learn how to bake this semester! It has been a lot of fun and a nice break from staring at a computer screen. I also love how food connects people together and I have been able to shares some of my baking with family and friends!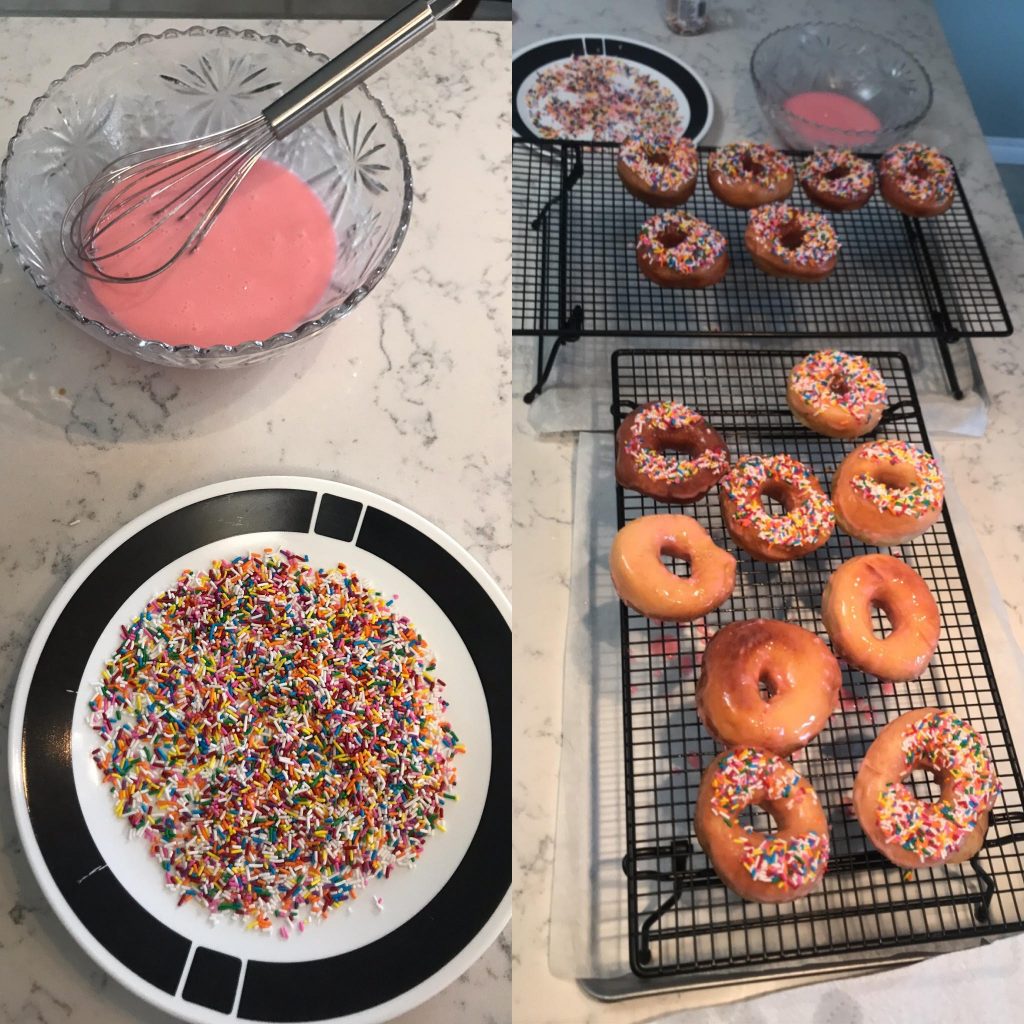 Stay Sweet,
Miss Blenkin
Baking tip #8- If you do not have a donut cutter, you can use a drinkware glass to cut out your donut shapes.