This week I tried to "code" for the first time and lets just say I was easily frustrated even on grade 2-5 beginner mode. I will be practicing more coding before I introduce it into my future classroom, that is for sure!
I started off on the 1st website, Katia showed us last week. Where you code a short scratch project. I completed my first lesson and found it pretty easy to follow and neat. I was going to create something further, but couldn't figure out how to do it without signing up. If I didn't have to enter my credit card information for the free 7 day trail I would have continued with scratch coding. BUT I am not good with remembering to cancel (Hence why a box of food from Chef's Plate is showing up on my door step tomorrow. With items I didn't choose).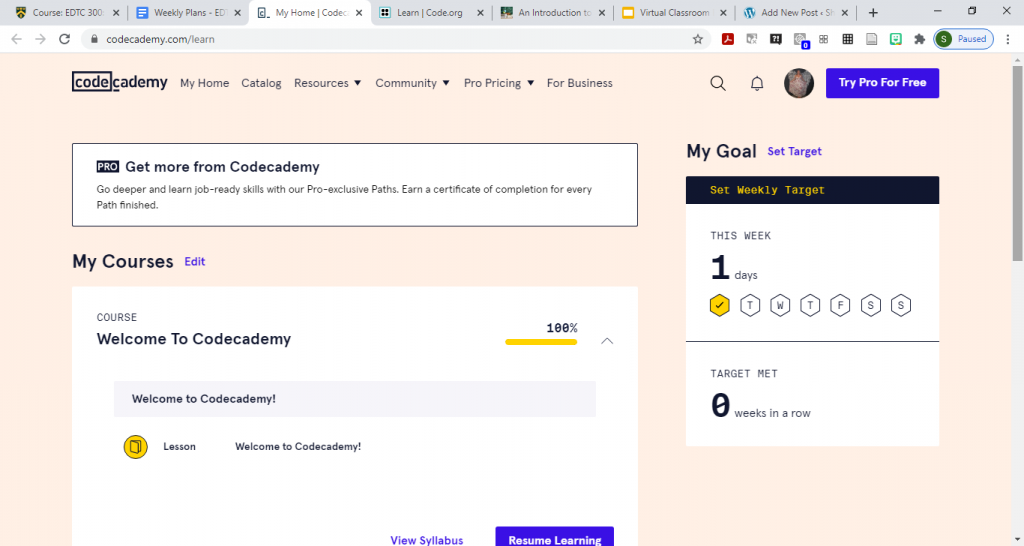 Next, I went to the 2nd website she showed us code.org and started my 1 hour of learning how to code. I decided I should stay beginner and that was a great choice for me… Well I actually could have went easier on myself with the amount of FAILS I had.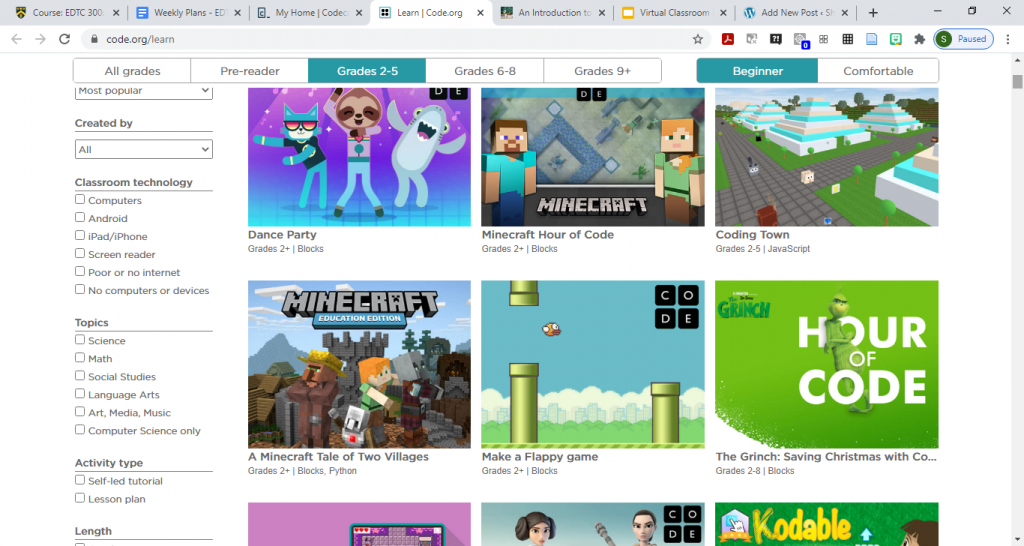 Flappy bird had my interest, but since it snowed I went with The Grinch. I learned that if you do not do something correct you will repeatedly get errors. However, I did find it interesting that this was educational, but it seemed like I was playing a game. Not only playing the game, I guess I was creating the game as I was working through the 20 different activities.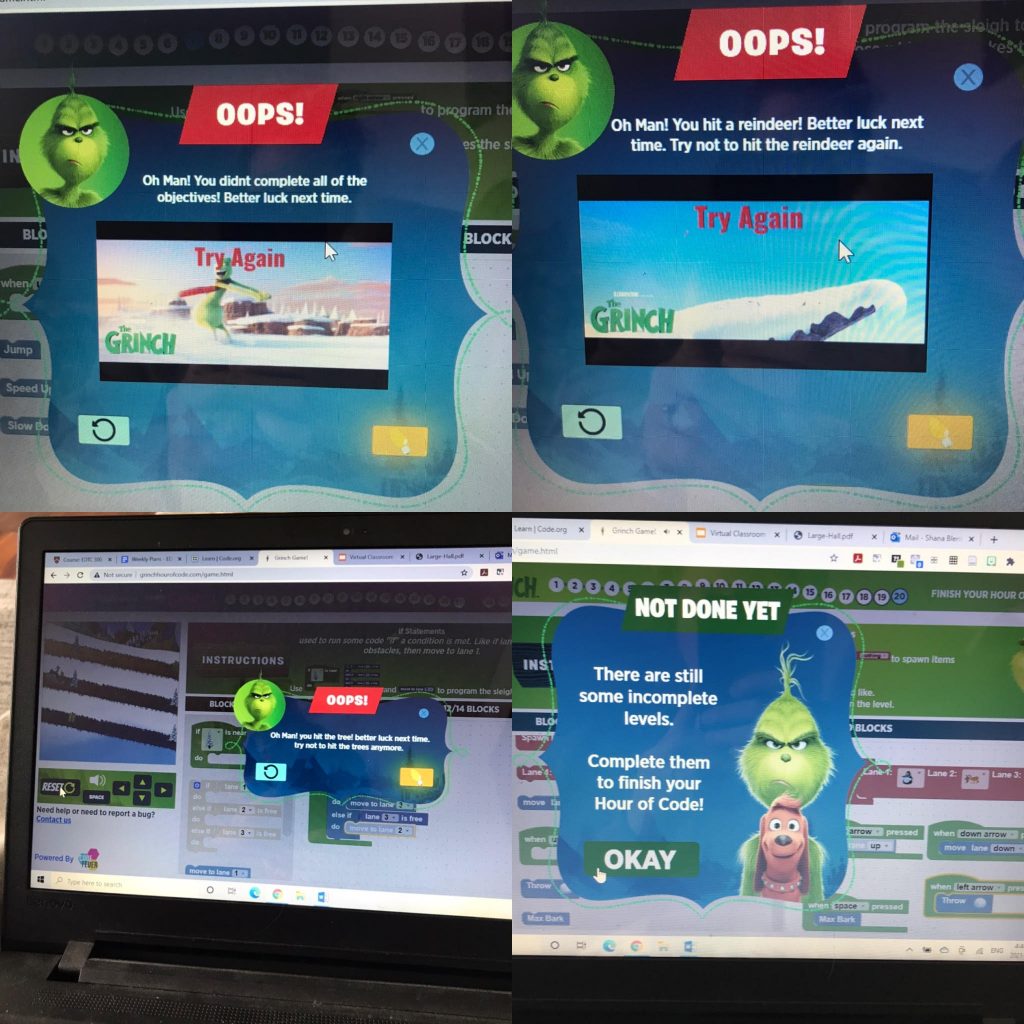 I liked how the programs were different, on Scratch code making I was creating words and I could change their colors or functions by typing in the proper formula. On Code.org it was as if I was creating a game and also playing the game at the same time. I can see how both of these programs would be popular and appeal to students. I think if I took the time to learn it I would enjoy it and would maybe consider using it for one of my MLM business. I do not have a website for them and it would be pretty neat to create and build my own site. (I will have to work on getting passed the beginner stage of coding).
I think coding is important and students interests are definitely in the direction of technology. Teaching code or doing code in your classroom will be a fun and engaging way to enhance curriculum. I think over time I will get the hang of it and enjoy it in the classroom with my students.
Did you know Regina has a STEM program where they offer birthday parties, afterschool programs, camps, in school workshops. It is called Bricks 4 Kidz.
Here is a You Tube video just showing and talking about what you can do with coding in your classroom.