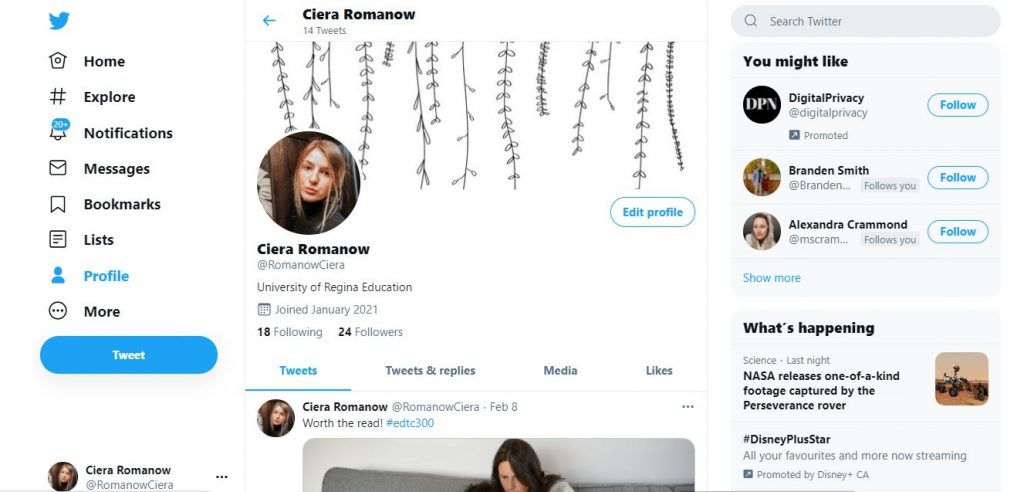 Honestly, Twitter is not my friend. It has never been one of my go to sources of social media and I do not think ever will be.
When I first started my class EDTC 300 and seen that Twitter was going to be something that we were going to have to focus on, I almost considered dropping the class if I am being honest. Instead of taking the easy way out of it, I sat there and thought that maybe if I actually sat down and tried learning how to use it properly and to try using it to its full advantage that maybe I would like it, but that did not happen. I have the app on my phone and currently have a red bubble yelling at me to check it out because it has a big 21 on it…
When I think about using twitter in a classroom setting, it will be a last resort kind of option. I hate to cut it up as I am sure that some people love it and are able to make good use of it, but for me personally, I am not one of those people and I am okay with that.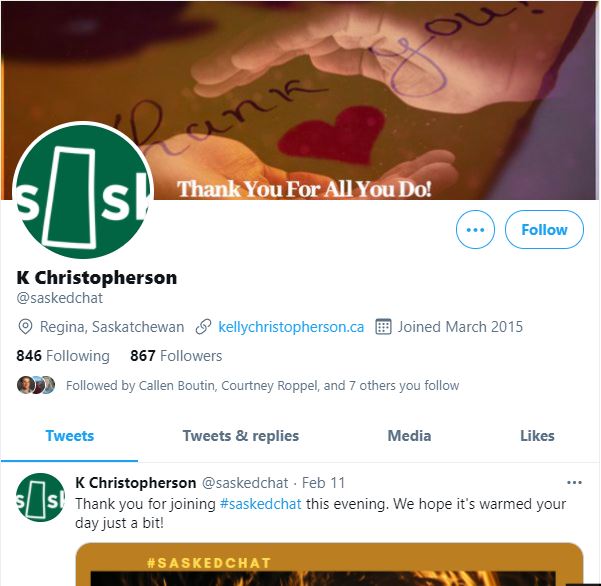 However, there is one thing that I would consider keeping my twitter account for and that is to attend the SaskEdChat. The experience I had with the chat was amazing and definitely an eye opener. Seeing educators join in from all around the world was amazing let alone being able to see how they respond or view things. This professional development is one that I would definitely continue to use as an educator.
Overall, I would recommend for people to try Twitter out and to not form an opinion based off of mine as I do know many people who use it as their number one. Maybe one day I will try again to use it.
Ciera